Welcome to my Effective Ecommerce Review. Somebody recently asked me what my view about Effective Ecommerce is, and I decided to share the same knowledge with you. There are several things that we can discuss about Effective Ecommerce, but I will be focusing on the following:
What is Effective Ecommerce?
Who is Travis Marziani?
Which courses are offered?
Is Effective Ecommerce genuine?
What are the main pros and cons of Effective Ecommerce?
---
==> Learn more about my #1 recommendation PWA on this page <=
Join now to access two of the most profitable profit centers starting at  $7 per month.
---
Name of the product: Effective Ecommerce
Creator: Travis Marziani
Overall rating:  (4/5)
Recommended: Yes
What is Effective Ecommerce?
Effective Ecommerce is a channel through which Travis Marziani lets you into the secrets that he relied on to build a successful eCommerce business. Travis' assertion is that with a successful eCommerce business, you can get more freedom to do the things you love, such as traveling. In addition to showing you how to establish your own business, Travis also teaches you about several other topics including:
The best approach to hire virtual assistants.
How to handle a WordPress site.
Amazon FBA
How to run your business.
Such is content that I would consider as very pertinent to the success of any business. At this juncture, it is crucial to know who Travis is, and why we should even trust the information, he presents.
Who is Travis?
Travis Marziani is an online entrepreneur who joined this field back in February 2013, upon quitting his job. The first 6 months were not easy for Travis, but he hang on and finally learned a couple of secrets that he shares with you through his YouTube Channel. His online business has so far generated more than $700,000.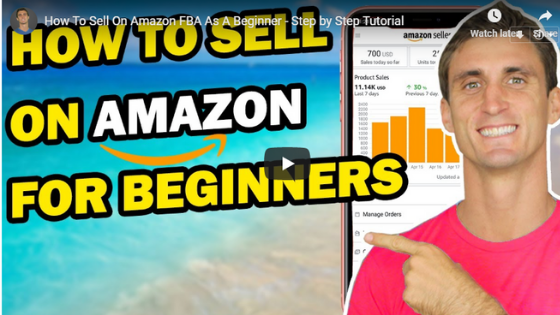 This has enabled him to be his own boss and to free a significant number of hours on a daily basis to do the things he believes in.
The Ecommerce-based YouTube Channel that Travis started is meant to help those who are interested to achieve financial freedom, in about a fifth of the time that it took him. If you hate your job and would love to be your own boss, then Travis' Effective Ecommerce Channel is suitable for you.
Which Courses are offered?
Travis offers both free and paid courses. Those who barely have any cash to spend on a course can rely on the Free Ecommerce Success Pack that helps you get started with eCommerce businesses. With the free courses, Travis advises you on the best approach to follow when setting up your eCommerce business, the mistakes that you should avoid, and some extra tips that will give you a head start. You can also learn how to go about the design of your eCommerce store, how to handle merchant services, and the best manner to handle mobile marketing.
If you are looking for more valuable content and are willing to part with a few bucks then you can work with Travis' paid courses. He is currently offering the following courses in this category:
Passion Product Course- $497
This course is best suited for those who would like to know how to sell products on their Amazon or Shopify sites. Travis shows you how to go about setting up a very successful business on these two platforms, and is perhaps the most valuable course that he offers.
25K Ecommerce Profit Plan- $197
With this course, you will learn the following things:
How to set up your own store
SEO basics and On-page SEO
How to go about advanced store set up
Social media
Off-page SEO
Content marketing
AdWords
Product Listing Ads
Conversions
This course will teach you the secrets Travis used to create a site from scratch and to earn more than $25000 in a single year.
Beginner Facebook Ads Course – $197
This course offers the most decent training on very important elements of Facebook, including:
How to set up Facebook pages, pixel and posting calendars
How to build your audience
Facebook Ads
How to build powerful Facebook Ads.
Google AdWords Product Listing Course- $147
In this course, Travis shows you how to set up AdWords, how to search for converting keywords, the negative keywords to avoid, how to set up product listings, as well as how to remarket display ads.
Is Effective Ecommerce genuine?
Yes. Effective Ecommerce is genuine. The main proof is in the existence of the YouTube Channel that Travis Marziani relies on to do most of the interaction with those who are interested. The reviews on consumer trust sites about this course also point to it being genuine. The only issue that is worth pointing out is that for you to learn everything there is to learn about eCommerce, then you have to purchase all the paid courses, which might cost you way more than what other courses are offering. Effective Ecommerce is effective is you are a newbie seeking to gain the basics of the eCommerce businesses, but as you advance, you may need to rely on cheaper courses to learn the technical bits.
Pros and Cons
Pros
The content covered on the YouTube Channel is educational
Free content is offered
There are several paid courses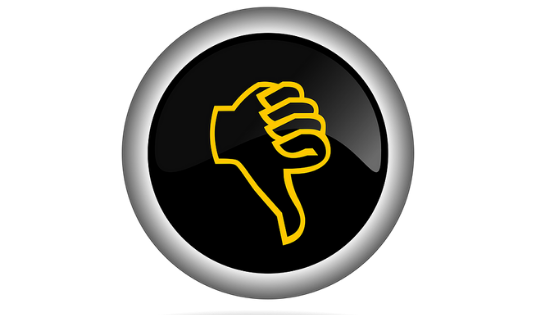 Cons
The paid courses are quite pricey.
---
Final words (and recommendation)
It is my hope that you enjoyed this review about Effective Ecommerce and you can now make a decision on whether to pay for it based on your knowledge of what it is. Also, do not forget to have a look at the Partner With Anthony Program which is what I relied upon to set up multiple streams of income that serve me very excellently today.
==> Learn more about my #1 recommendation PWA on this page <==
---
Go make that money my friends!
"If you can't explain it simply, you don't understand it well enough." – Albert Einstein
Best Regards,
Eric.