This review is going to be about the GoldCo Affiliate Program. I have been been a member of it for 6months but actually started to use it just now the other day again. I have to say I am very happy that I have, because it looks VERY promising, let me telly you why in this short review.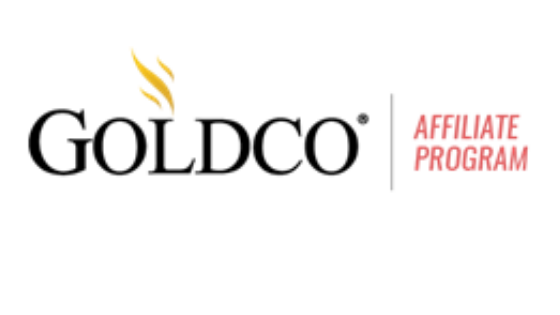 Product: GoldCo Affiliate Program
Website: www.affiliates.goldco.com/
Owner: Goldco
Price: FREE to join (IF you qualify)
Who is it for: Affiliate marketers, Financial advisors
Niche: Investing in general, Precious Metals, Cryptocurrency, Trading, etc
Overall rating:
(4.9 / 5)
---
P.S.

All links on this page are 2nd tier affiliate links, meaning I will make money if you make sales (if you get approved to the program). The money I might make, will of course, Never be on your behalf, but on the behalf of the company, that you promote.

+ ALL the Links on This Page Come with Only Benefits!

IF you join through any of the Links on this page you will get a HUGE advantage over any competitor who don´t, as I will provide you with some "secret tactics" that everything from a seasoned Blogger, Social Media or PPC marketer, SEO expert, or even a complete beginner in Affiliate marketing will have HUGE benefit from, (read more about that below)

Why I would do this?

Needless to say, right?

I mean if you make money, I make money, right?

Yeah sure,

but I also happen to LOVE to Help People Succeed.

/John 

Founder of: $tart Make $top Waste
---
Table of content
What is Goldco affiliate program?
How does it work?
Info for affiliates
Earning potentials
Some examples of my commissions & earnings
How do you get paid?
Other alternatives?
How you get approved
My insider experience
Final words
---
Goldco Affiliate program (What is it)?
As the name suggests the GoldCo affiliate program is plain and simple the Gold IRA provider company´s GoldCo´s affiliate program. If you are approved to join it, you can use this program to promote the investing services that GoldCo provides to clients and earn hefty commissions doing so.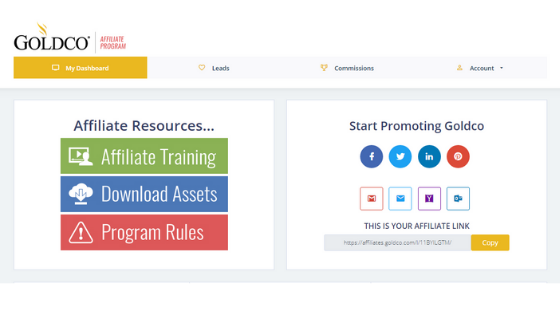 In short, it is a great opportunity to make HUGE affiliate commission.
---
How does it work?
The GoldCo affiliate program works just like any other affiliate program out there, you are provided with your personal affiliate links and other material and can then start promoting the products and services for the company. You are also able to see stats inside your backend and you will get an e-mail notification as soon as you have generated a new lead, you can of course also, if you do not want this notification, you just turn it off:
(get started here)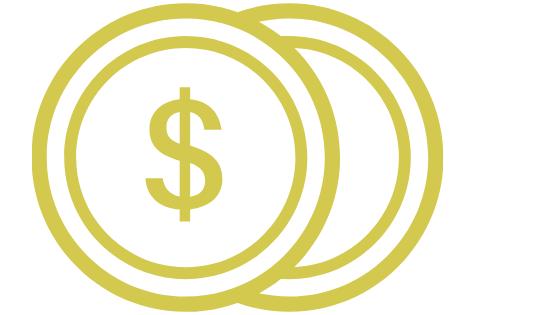 P.S.
As mentioned above, one thing that I like a lot is that there is some top-class affiliate training provided inside the backend, from the free training only, that allow you to learn, how to do SEO and rank your website and posts high in the SERPs, and that way gain free traffic to your links.
---
For Affiliates
This platform is great and can potentially become a gold mine for you if you either are a seasoned affiliate already or a beginner ready to learn how to generate leads and sales.
Must read for affiliates:
It is not easy to get approved as an affiliate as you are required to convince the affiliate managers that you are going to be able to drive leads and sales, so if you have never done a sale online this opportunity might not be for you. However, on the other hand (as I got a good relationship with them) I have been able to approve complete beginners in affiliate marketing to the program, and even helped them make their first sale online, on other gold affiliate platforms, as well as on affiliate programs in general.
So, if you are a beginner, please join through this link (my personal) and then send me an e-mail at John@startmakestopwaste.com (or leave a comment in the comment section below) and I will help you to get approved.
P.S.
I can also provide you with some tactics to get leads and sales (even if you are a beginner or not) that nobody else on the platform is currently using, so you will be the only one doing those… Am sure you understand that would put you in a very good position, right? 
And, if you are into FB ads you WILL LOVE what I can offer you!
If you are interested in that then simply join through ANY of the links on this page and you will become my sub-affiliate and I will make sure that you get approved plus sharing some "secret" tactic with you.
---
Earning potential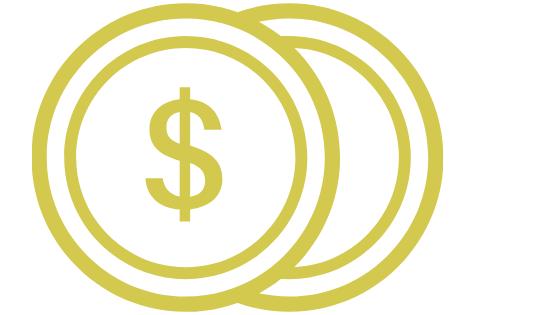 As you will promote a gold IRA investing service, you are looking at some potentialy very high commissions also, keep in mind that the average Gold IRA investor invest around $50,000+ and $100,000 – $500,000+ is not uncommon either.
When you are promoting something that can potentially end up in $1 million or even more, it is of course, also natural that you are getting a hefty commission from doing so.
For example, if one of the leads you send to GoldCo decides to invest $100k you will end up with a $6ooo commission, if a lead you send end up investing $500k you will get a $30,000 commission, and so on.
Below you got the affiliate payout structure:
Payout structure and rules:

6% – on ALL sales!

$100 per qualified lead

Affiliates earn 1% on any sales referred by affiliates they've referred
---
Some nice examples of my commissions lately:
Got a good few days the other week as you can see in the screenshot below where I made one 14k commission one day, and 14,3k the other day from another sale. Couple of days later another nice (almost) 4k one. So yeah, the earning potential is absolutely real with this affiliate program.
Here is another recent e-mail notification I got the other day:
P.S.
Am absolutely not showing this to brag but to show you what is possible with this program. I mean, with what other affiliate program can you make those kind of commissions? The ones above are some of my highest ones,  but I know for a fact that another affiliate made a 100k+ commission a while ago.
---
How you get paid
You get paid through Paypal.
---
Better alternatives to the GoldCo affiliate program?
I could list around 4-5 other similar gold investing affiliate programs here, but to be honest I don´t want to give you headache by doing so, because trust me, I have tried them all and can honestly say (with 5+years of experience) that none of them come close to GoldCo.
By the way, that is not really true, this one is another gold IRA company that actually pays just as good as Goldco, but got some other features that you might actually prefer, you will understand once you have read about it on this page
Other than that, I can provide you with another great alternative in the investing niche,
even if it is not in the Gold IRA niche, but rather investing in stocks and investing in general:.
The affiliate program I talk about is: Capitalist Partners.
If you are looking for affiliate programs outside the investing niche that still pay high commissions I can help you out with that as well, but we can take that on e-mail if that is something you are interested in.
---
How do you get approved?
As you might already know, most affiliate programs require that you convince them that you can provide leads and sales for them, right? They ask about your website url, your amount of monthly traffic, the size of your e-mail list, etc.
Needless to say, GoldCo isn´t going to accept just anyone who aren´t able to generate leads. So if you are a complete beginner it might be very hard to qualify. However, as mentioned earlier above I might be able to help you get approved even if you are a newbie.
Also, you might want to consider to apply through any of the links on this page even if you are a more seasoned affiliate aswell, as I can provide you with some material and info that will help you to have an unfair advantage over your competition.
---
My insider experience
Ok, so the reason I went deeper into this affiliate program was because I was having some troubles with the main one I used, + the other ones (Gold companies) I am affiliated with really lack in many things, especially conversion…
Anyway, the problems I had with my (up until now recently) main gold (highpaying) affiliate programs & partners where a few:
Most have bad service
Some of them are shady, (no names mentioned) but they might steal your commissions
They won´t pay per lead, or per qualified lead
Their website/landing pages does not convert
etc
All the problems above on this list above are solved with GoldCo´s Affiliate Program. That is also the reason why I have decided to focus on them, and only them moving forward in this niche.
---
Final words and verdict
Verdict: Legit & Recommended!
Overall rating:
(4.9 / 5)
Ok, I think that sums up the overall view of this great and huge earning potential affiliate program pretty good.
The only thing I do not like with this affiliate program, is that right now GoldCo do not offer Bitcoin and other Cryptocurrencies to their clients, however, as I got a good relationship with the people working on the company, I can tell you that they are soon about to offer that aswell.
So that means even more earning potential.
It is not often an opportunity like this comes up and I have to say I am really impress with what is offered inside the backend and also on the fact that I even get 10 bucks for every lead I send, it might not sound much but it quickly adds up, especially when some of them are qualified as well. Not to mention if they end up investing, right?
This is absolutely something I recommend that you consider if you are into affiliate marketing, or just are a financial advisor in general. I mean you can still promote this without having a website and all the stuff "traditional affiliates" use to generate leads, why not simply send an e-mail to your investing contacts, or to your investing nework on Linkedin, etc, right?
Think about it, only 1 single lead can potentially end up making you $100k+
I don´t know about you but it will be hard finding a higher paying affiliate program, right?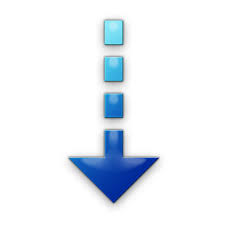 ---
I hope you found this short review on the GoldCo affiliate program to be helpful and that you now have a better understanding on what it is and if it might be something for you. If you have used it yourself then please share your experience in the comment section below as it can help others. Also, if you got any questions about this review I will be more than happy to answer them below!
I wish you success!
John,
founder of: $tart Make $top Waste