This post is going to help you understand how to become an online entrepreneur and where you can actually start right away, and what it will take from you to achieve success with an online business.
There is a market for everything, so no matter your interest you can make a full-time living (and a lot more) online in whatever area you decide to jump into. You can think of it like this, Imagine that you have a shop selling (for example) mobile phones in the world most crowded street (wherever that is).
How many people do you think would visit your store daily? hundreds of people? Thousands?
Whatever number the record of a traditional store on a street has in visitors in 1 day I can promise you that that number is NOTHING compared to the number an "online store" have in 1 day.

Why?
Simply because the online store´s street is the whole world, while the traditional store is limited to the street it stands on.
First of all, why do you want to start an online business?
Why do you want to start your online entrepreneur journey?
Is it because you have a burning desire to change the world in some way?
Is it to escape the rat race and having the freedom to work wherever (and whenever) you want?
To help as many people as possible in any area?
Is it for the money, if so, what is your goal? $100 per day? $1,000 per day? $10,000 per day? The sky is the limit with an online business.
All of the reasons above are great and also very common reasons why people start their online entrepreneur careers online.
Are you ready for the sacrifice?
Having financial freedom and a business that earns you passive income is great and also a very attainable thing. However, it won´t happen overnight and it won´t happen by itself.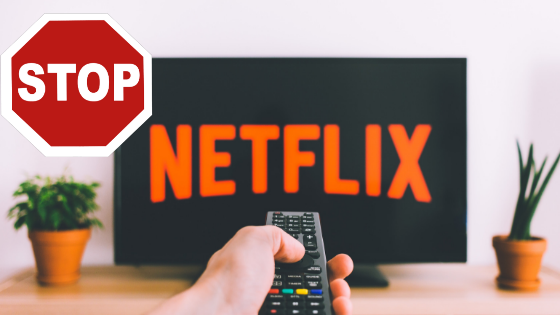 You are going to have to make this happen, and you need to be prepared to put in both the time and effort to make it happen, especially in the beginning.
Most people (me included) started out while they had a 9-5, and then when they get home, they work on their online business for 1 or a couple of hours after their regular job, no matter how tired they are after work…
So if you are one of those who get home after your job and thinks your day is "over" and just goes straight to the tv or Netflix and candy crush your day away… then you will never change your situation…
You might have to sacrifice your dance with the f##ing stars evenings in front of the TV…
Do you have the right mindset?
You also got to be prepared for obstacles and failures at first… Or at least that there will be learning involved and that you got to have PATIENCE and trust in the process. It will take time, but it can also go (relatively) fast. Potentially, you could have a full-time income online in around 6 months if you stay consistent during this period.
Personally, it took me 4,5 months before I made any money at all online, and on the seventh month, I made my first $2,000+ month. Not long after that (when I realized it would only grow) I quit my 9-5 for good.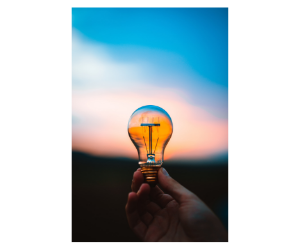 So, what I mean is, you are going to need a "refuse to give up mindset" as it will be nasty voices in your head telling you to "quit" and "it´s not worth it, give up" and such things… I knew I had but I had decided and promised myself that I would make it happen, and I wasn´t going to stop even if I had to try until I died.
So, if you got this attitude and mindset I am absolutely sure that nothing will stop you, if you don´t have it, then that is ok too, as you can actually change yourself to get such a mindset… If you want.
Ok, so now you know what it takes, what are you waiting for?
The trick is to start!
You can plan, and you can talk, and you can want. However, NOTHING will happen unless you start!
There are many places where you can learn this stuff but I would recommend that you be careful here as there are more scams out there than legit alternatives. Also, you might find a course or education that is very good but charging you way more than what you could get from another source, that is just as good (if not better).
Just like with any new skill you want to learn I would suggest that you get started getting your foundation down first, and there is no other place I would recommend for doing that than the place I actually started out on myself, it has allowed me to have paydays like this (recent) one below for example: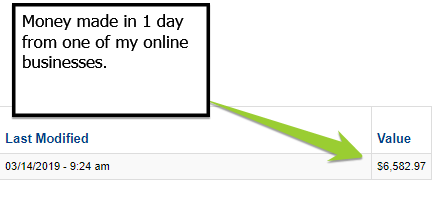 Pretty cool to make more money in 1 day than most of the earth´s population make in 1 month, right?
Well, that is the power of online entrepreneurship.
As I said above, I would recommend that you start out at the same place I started (and still are a member of) as it is first of all, absolutely $0 FREE to get started, and more importantly, it shows you step-by-step the foundation of an online business and how you can become an entrepreneur online in whatever area (or niche) that you are interested in.
I hope you found this short article to be helpful, please if you have any questions I would be more than happy to answer them below!
Also, please feel free to share this by using the share buttons below (Facebook, Twitter, etc)
John,
Founder of: $tart Make $top Waste