This post will help you with the question we know many of you have "How to choose the best cryptocurrency" to invest in? It will also, more importantly, help you to understand how you can avoid the MANY scams out there. They are literally EVERYWHERE online!
The Biggest Mistake Crypto Investors Are Making – By Far
The absolute biggest mistake people are making right now is that they fall for the scam coins out there.
The thing is, people constantly hear how much great things cryptocurrencies can do and that does, of course, affect the mind into FOMO (fear of missing out).
I know, it can be very tempting to invest in a "new" super cheap coin, especially after listening to a rant (from the scammer) on how good the future looks for the coin.
They lure you in with their "tech talk" that you most likely not understand a fraction about, but he uses words like ICO, Blockchain and other crypto related words you might have heard this far in your crypto journey.
You maybe nod your head and agree, just to not look stupid, right? Also, you want to believe what he (or she) say is true, as it would make you very wealthy.
They might say things like "you missed the train on Bitcoin but not on this new "whatever the name is" coin. You maybe start to think about that Bitcoin teenager millionaire you saw on the news the other day and put all your disbeliefs aside…
Then you end up giving away your, hard earned money, that you will never see again. I know how it is, I have also been scammed in the past on different "opportunities"
The scammer knows exactly what he/she is doing, this tactic is a classic scam tactic that has been used over and over again, the reason for it is because it works.
They sound very smart to the uneducated on the subject, but in reality, they are very stupid and VERY wrong.
You need to understand that scammers will ALWAYS take advantage of a new exploding market (in this case cryptocurrency).
You also need to know the sad truth that around 95%-99% of the "crypto coins" out there are scams.
How To Spot A Crypto Scam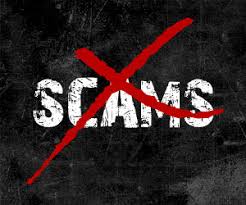 Just like mentioned above, the scammers will always thrive in every new great market. It happened in the dot.com boom, and now it´s happening in the cryptocurrency boom.
It seems like wherever you look online, there is a new coin to mine, or a product to invest in that promises you incredible returns. You better believe that pretty much ALL of them are scams, the only purpose is to make the founder (the scammer) rich, and trust me they will be.
Most of the coins you see out there today won´t even exist in a couple of years from now, most people can´t see that, the other week a guy in my local grocery store offered me to buy coins from him, or under him as he called it…
I knew at that exact moment that he had been scammed into a so-called Ponzi scheme (pyramid scam)… The coin he wanted me to buy and talked so enthusiastic about was named OneCoin, maybe you have heard about it?
These things are everywhere and I like to relate to them as traps that are placed everywhere just waiting for someone, uneducated on the subject to step on, and fall right into the scam.
Most people can´t see through those "traps", that is also part of the reason why I write this article today as I am getting really tired to see people being scammed over and over again, good people, even friends, and people I like (like the grocery guy).
Here is a general rule of thumb you want to stick to before even considering investing in a new coin:
If it starts (or started) with a BIG pre-mine (like DASH, for example) you most likely want to stay away
 If it´s exclusively mined by a central authority (like STEEM, for example), be careful
If it doesn´t solve any problem in the world (the offline world), then it is not even worth looking at
If it claims to solve A LOT of problems, then it is probably very hyped
If it doesn´t have a strong community on social media, then it will probably never be worth anything
But the #1 rule you should follow is: Avoid ALL of the new coins you come across until you are sure what you are dealing with. ALWAYS.
P.S. Some bad news: cryptocurrencies are a very complicated subject and to be able to know to a 100% if a crypto is legit or not, is to read the actual software that created it. Some good news: Unlike the dollar, the software is available to read.  
How To Choose The Best Cryptocurrency then?
So, how do you choose the best cryptocurrency to invest in then? Well, I will give you a short and simple answer here. First of all (like mentioned above), avoid ALL of them. At least until you are educated enough to know what to look out for (see above) and understand how to spot such warning flags.
Please, do NOT invest a single dollar if you aren´t sure.
This shouldn´t scare you, or more correct discourage you from thinking that you will never find a new coin that got the potential to rise 20,000% or even 5,000,000% because I strongly believe that there will be more such coins created. But trying to find them without the right knowledge of what to look for will be just as hard as the good old saying "trying to find a needle in a pile of hay"
What characteristics do the GOOD (legit) profitable ones ALWAYS have then? 
They ALWAYS have a LIMITED supply
Follow the crypto philosophy: secure (if  send money to you, you gets it first and in first hand), decentralized (no geographical boundaries), anonymous (no one needs to know), forgery-proof (no duplicate money is possible)
Solves a problem in the real world that bitcoin doesn´t already solve)
Important: If the new coin you come over doesn´t fit at least the criteria above then run the other direction!
Where can you start?
Other than that you can start off by sticking to the ones we all know are legit, such as Bitcoin and Ethereum for example. Those 2 can easily be bought by anyone in different places, like for example the most well-known and trusted: Coinbase, Kraken, etc.
It doesn´t really matter where you buy them, just keep in mind that if you start to collect a stack that would be painful to lose you want to move your Bitcoins and other cryptocurrencies into a cold storage, meaning they are offline and that way impossible to be stolen as a physical wallet cannot be hacked.
Want to earn Bitcoins?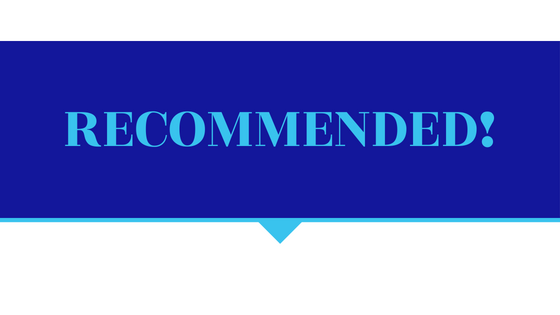 ---
I hope you found this short post on how to choose the best cryptocurrency to be helpful and now you should have a better understanding on how to do that and also on how to stay away from the absolute endless scams out there. If you have experienced being scammed on a "new coin" please share your experience in the comment section below as it can help others. Also, if you got any other questions about this I will be more than happy to answer them below!
Also, please, if you want to be part of the solution make sure to share this by using the share buttons below (Facebook, Twitter, etc)
I wish you success
John
Founder of: $tart Make $top Waste