Yesterday a person on my e-mail list basically asked me how to earn money with Affiliate Marketing? The question I got from him (subscriber on list), he asked about a particular (very high paid) affiliate program (going to link to it if anyone is interested). But I felt the real question, he asked me, was really about what he could do to succeed in affiliate marketing.
So was thinking maybe I just share an exact excerpt below what I answered to him (won´t mention his name). Then we can go a bit deeper into the subject and I will also recommend a great resource to get your affiliate marketing right.
Below you can see his first e-mail with his questions and then you have my answer:
His e-mail:
Hey John,

I came across your blog and wanted to like your write up on the

Capitalist Partners Program

. My name is (blank) and I would like to be apart of this program. A little background on me. I am a Music Producer, a military vet, and a beginner online marketer. I have been trying to break into the online marketing game to try and make a better life for myself and my family. I have a bit of experience in PPC Ads (Facebook and Bing) and much knowledge of other methods but have not had results yet. Could you help me get approved and maybe give me some ideas on how to

make some sales? I greatly appreciate your time!
My reply/answer:
Hi, first of all, thank you for reaching out!

I can absolutely help you,

Right now it´s hard for me to give you the exact advice on what you personally should do to get good results, as you said you never had gotten good results (made any consistent sales I guess)?

Anyway, how you would get success is by doing something DIFFERENT than what has not worked out in the past obviously.

To better understand those things might be depending on,

could obviously be, how you have done things like these (below) in the past:

1: Have you used tracking on everything before?

2: Did you collect your own

leads

?

3: Did you build a list (and followed up with autoresponders)?

4: Was your promo enough TARGETED towards Leads, and Traffic)?
5: Where you consistent enough? (in both learning/developing and taking action)

6: And so on…

Another important thing you want to choose what method you prefer to use mainly (Focus on ONE thing) because the trick is to focus on ONE thing ONLY… NOT doing multitasking and that bullshit, until you get it right,

study your method and more importantly make sure to put your choose Method to USE Consistently (for consistent improvements).
Conclusion:
Obviously I am going to wait for his reply so I can know how to better help him with this, so when he does (reply), then we take it from there, to see what direction he want to go because there is more than one way to do affiliate marketing. No, he is interested in promoting the high-ticket offers provided by the affiliate program above, and I will (of course) help him out in doing so.
---
Do you need a website to do affiliate marketing?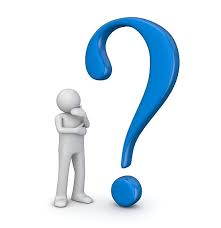 Short answer: Yes and No. You do not need to have a "website" in the form of posting every week, SEO, and all that, even if that is great too, in fact, you basically only need some "online space", and if you want to be creative in your marketing you might want some kind of "web" landing page (means 1 page only) have to post only the original 1 page (and then into a funnel).
Then let the leads go through your funnel and into your list, which is without "a website" but you still have some presence online and you need some kind of page if it is Instagram, WordPress, Facebook or some other Landing Page Tool.
P.S.
Distractions are Your Enemy and Focus is Your Friend
, Just as important it is to only focus on ONE thing, just as smart is it to focus on ONE thing at a time… Nothing else, turn off your phone and shut out every other distraction and work on your business, the more the better!
Everyone can but Most do
NOT

have what it takes…

The simple truth is that every average person can easily learn this,

the problem is that most average people are not ready to sit down and study+learn for 1 hour per day,

Internet Marketing is Not for you if you

can NOT stay consistent over a long period of time (week after week, month after month)

I Would Recommend An hour per day for 6-7 days per week minimum for best results, especially if you are a beginner or struggle.

However, if you can, like most people can't (tragically) stay consistent and having discipline on yourself to actually build YOUR own business, that will generate passive income…

Most people can NOT spend an hour per day to achieving that,

to do something for an hour (or more) every day, or at least 5-6 days a week.

Most rather Netflix both 1, 2 and 3 hours away on Netflix every day,
---
How to Earn Money with Affiliate Marketing?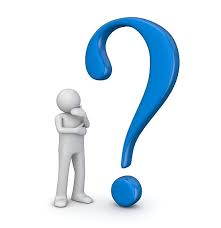 Short answer: The way you earn money with affiliate marketing is by generating leads when any of your leads convert, then you make money.
Conclusion: What you need to do is to generate more leads and convert more of them, this is what you should focus on if you want to make a full-time income (and more) with affiliate marketing.
(Recommendation) If you have tried before but failed
Most courses out there leave out some key elements to success online, for example, one might give you a great training on how to bring free traffic but not really how to get paid traffic, and more importantly how to do it the right way.
Other courses might be great for learning how to get traffic but completely miss out on why you ALWAYS should collect your own leads (and remarket to them), building a list, and more importantly how to actually use it.
==> Check out the PWA course (Simple, Effective, Step-By-Step, Easy to follow)
P.S. This course will show you how to be 5-10x more profitable than what 99,9% of courses out there allow (teach you right away) you to earn, by you signing up for profitable affiliate programs, AND also recurring commissions  "the course itself" then kind of do the selling for you (!) The only thing you need to do is to bring traffic… and build your list as well in the same time, and I would absolutely recommend that.
---
Conclusion:
Ok, you do not need, a website to do affiliate marketing, but you might want to, however, if you have some money to invest then there is paid traffic to be bought, but please be careful, make sure to test and split test your results, especially for paid traffic. Test until you get better and better results, then buy more traffic when you find a good source.
personally I like and use both organic and paid ways. However, I very rarely write on the website nowadays, however, I publish at least 4 new articles every week that my writers take care of for me. I only "touch them up with a little keyword there, a little headline adjust there, a little SEO there, and done, publish!
Why I publish 4 times per week? Well, ideally would be every day and many periods I have done that, however, as I have more websites that I can handle lol I have set 4 days per week to a minimum for a website that I still care about.
The SERPs LOVE when you post consistently and 4 days per week is the minimum, at least if you are serious about content marketing, being able to Rank High in SERPs (Google, Yahoo, Bing, Ecosia, etc) will be MUCH easier if you are consistent,
so if you cannot keep up with 4 days per week content marketing might not be for you, (personally I have found great and constantly reliable) writers online and I pay them a lot to outsource much of my work.
However, you do not need a website to do affiliate marketing, it comes down to how you want to tackle it, what methods you want to use, and so on. Then, if you absolutely want a (content) website you do not have to put your time on the writing if you decide to outsource.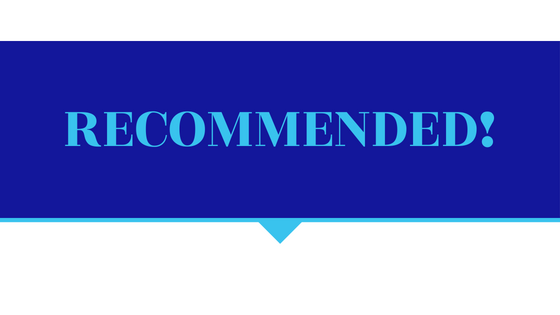 ---
What do you think?
This post (like always) was made with the hope of receiving your opinions, what do you think (if you have made consistent sales) is the best way to start and how to really earn good money with Affiliate Marketing? I would love to know your best tips and advice and also if there is anything else, just ask and I will make sure to answer below as fast as I see the comment.
I wish you success!
John,
founder of Start Make Stop Waste