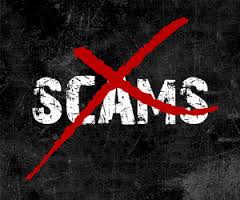 If you have spent some time online lately you have probably been "approached" by
some "internet gurus" claiming to have some "super-program" or "secret" that will make you rich as soon as you join them.
They are often very good at talking and "convincing" so it can be difficult to know if they tell the truth or not, especially if you don´t know what to "look out for".
So, how do we find out if something is a scam or not? How can we see that? Really it is actually very easy to spot a scam if you know what to "look for".
First Of All
The good old saying "If something sounds too good to be true it probably is" is always something you should react to when it comes to "opportunities" online.
These scammers online pretty much always promise you that you will get rich fast, and you do not have to "work" to get the money either… It will only come to you automatically, with their help  :o) Sounds like a Dream right? It actually is, eventually, it turns into a nightmare.
Really, if you stop and think about this for a second…
Maby you know what is going on?
Does the World we live in work like that? Have you ever got a lot of money for doing nothing?
Probably not, the world doesn´t work like that unless you are a hot Insta female celebrity of some kind 😉
---
Important to understand –

Professional video sales scams
Am not saying that all of the "20-30 min sales promos" that you see out there are scams because all are certainly not, it is just marketing done in a very professional way as it very logically, increase sales, if done right, of course.
but ONE thing is for sure.
You will more likely purchase a scam much easier, or more correct, the scammer will have a lot easier to trick you to buy if he or she got a "video sales script" in place. A video that is presented to you in a 20 -30 min "psychologically pointed towards your brain video speech" type of way if you know what I mean. It doesn´t have to be a person (real or actor) that is talking, it can just be a screen with words, illustrations and other "dream selling" performed in a professional way. There are rules for that stuff and if you follow them, yes then you will also be very successful in selling ANYTHING you want.
That is also the thing when you know a bit about making online sales, or maby more correct, internet marketing… You can choose it for either good or for bad…
..Exactly like with money in other words.
---
Know The Techniques Scammers Use to Avoid Them
One very common technique that scammers use to fool you is that they show you fake video testimonials of people who have made it with this "super-program" (or something like that)
Those videos are usually bought on websites like Fiverr for example, where you will get a fake testimonial for as little as $5.
Another very common technique they use to make you want to join them is that they will give you some kind of "entry test" to see if you are "qualified" to join their "super-privileged" group of people who will get rich fast.
TRUST ME you will ALWAYS pass those "tests" because they are all FAKE!
They only want you to feel "lucky" and like you have an "opportunity that not many people have the chance to get".
Some simple marketing tactics it´s all that is…
---
Watch Out For This
If you get an e-mail invitation from someone you don´t know and they tell you something like: "Congratulations you have won!" or "you have been chosen for this opportunity" or something like that…
Do not even read it! it is most likely a scam!
Biggest Warning Sign!
This is a sure sign of a scam: If a website (or program) spend more time on telling you how much money you will make, than showing you how to make it.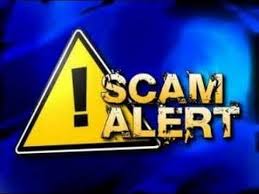 Then it is really time to do some more scam research before making any decision.
P.S. They often show you this in the form of fake income statements and fake testimonials. 
If you still are not sure if it is a scam or not
Do some research on the "Product" you want to know is real or fake. Go to Google, Bing or Yahoo and search for them. Do research on the owners, have they performed "questionable product/service launches" previously? Do they get a good reputation? do they have a bad reputation?
Do they even exist?
Go and look on some of the most well-known review and rating sites have rated the particular company you are looking for.
If you find many negative Reviews about what you search for it usually is a good indicator for a scam site… Just use your common sense here, for example, if you find more than 3-5 VERY negative reviews, then I strongly suggest you stay far away!
P.S. Some of the trusted review/rating sites are for example Trustlink, Trustpilot, Pissed Consumer, etc. 
To Make A Long Story Short
Almost every time you are approached by someone online that you do not know.
Who claims to have something "new" and (or) "time-limited offer" that is going to "change your life" if you only paid a "small" amount of money before you can get access to it… Then it is probably 99.9 % chance it is a scam!
How to Really Make Money Online (No Scams)
There is, of course, many ways to make money online, after all, it is by far the biggest market in the world, but nothing comes without you having to spend some time and work on learning first. You also have to avoid all the scam sites telling you that they will teach you when they in reality not gonna teach you anything of value.
Most importantly is that you start with the basics before you run into advanced stuff. Just like in anything in life really.
So where can you learn how to make money online then?
The good news is that you can actually start for free!! If you want to know how? Take a look below! 
You can learn how to make money online yourself – A Great Start
If you look for a legit way to make a passive income online you need to know that before it will happen you have to learn exactly how to do it first, it will take some time but I promise you that it is worth to learn it. Simply Click the link below if you are interested to understand more how:
Click this link: ==> Wealthy Affiliate Review
Hope that helps!
If you have any questions about something or some other good "indicator" tips on how to stay away from scams please share them in the comment section below!
John
Founder of: Start Make Stop Waste