Have you wondering how to get ranked on the page 1 of google? Well, then stop wondering as you will soon know, there is also more good news for you in this post. It is actually alot easier than you might think to get there!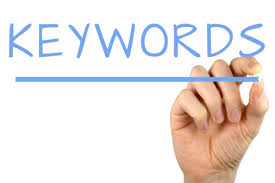 First of all, you need a website, or blog, of course. I am going to assume that you have one in this post, if you don´t have one I suggest that you get yourself one, don´t worry, absolutely anyone can have a website nowadays, you do NOT need any prior knowledge or anything, the technique has come along way since those days.
You can have a website up in minutes nowadays, so if you didn´t know now you know 🙂
Ok, now let´s get to the point, on how exactly to rank on google page 1 for free.
Introduction (and SEO)
Ok, to do this (for free) you are going to need some basic knowledge of SEO (Search Engine Optimization). This might sound complicated but believe me it is not.
I know that there are people out there that are saying that it is a complicated process and that you need to do a million things and so on, that is absolutely NOT the case. Most times they are probably only after your money.
Now, to the only methods you need to learn.
How To Get Ranked On The Page 1 Of Google
Ok, so what I am going to introduce you to now is something called keywords. A keyword (or a keyword phrase) is something a person types into google when that person is searching for something.
If I want to know how to find the "cheapest tennis balls" for example, then that is a keyword.

**Notice that google giving you sugestions with bold text also. Those phrases are all getting searches, or else google would not have suggested them to you.
---
Ok, now what you want to do before going after that keyword is to look on how many searches it get´s, and also what the competition (on Google) is for that particular keyword.
Those 2 "parameters" are the ONLY thing you should focus on, everything else doesn´t matter.
I suggest that you go with keywords that got more than 10-15 searches daily, and less than 30 in QSR (competition).
There are tools for this, the one I use is the one I made a screenshoot on (see below)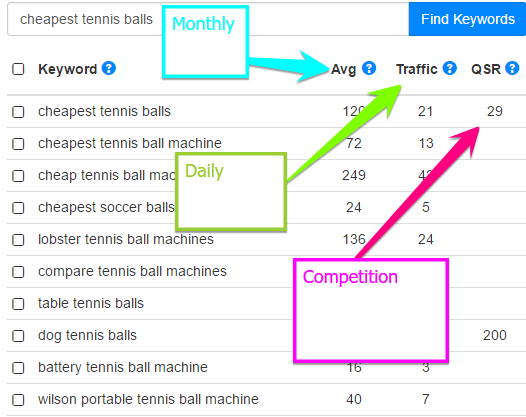 The absolute best keyword research tool I know of, and use all the time, is Jaaxy, you can try it out for 20 FREE searches here. But first, continue reading though.
---
What do you do with the keyword phrase then?
Ok, what you then do with the phrase is very simple, it is only a few steps needed to make it rank really good.
1: You put the keyword in your headline of your post (in the beginning of it)
2: You put it somewhere in the first couple of paragraps and also somewhere in the last.
3: You create a H1 heading inside the post with the keyword phrase
4: You put it inside one of your photos
5: You put it as a tag
6: You place (atleast) 2 internal links in the content and 1 external (very important)
That´s it!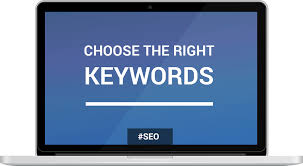 You do NOT need to do more. I know there is people online telling you that you need to have the keywords apear for a specific percetage throughout the post but that is overkill and something I never care about.
I rank on Google page 1 all the time without doing it.
Your post also has to be of good quality of course, it probably won´t rank that good if you make it 20 words long only and not related to the keyword (topic" at all, right?
---
This knowledge (only), can make you ALOT of money online
Think about it, if you rank on Google page 1 for 10 posts, that get´s around 15 searches per day each, that is 150 people visiting your site… every day!
You will of course also find keywords that gets a much bigger search volume from now and then, just keep in mind that the more competition, the harder it will be to rank.
You can rank under a keyword that has up to 300 in competition also but it will be alot harder and your content needs to be better than that competition.
However, why trying to shoot for those when you can easily get alot of "little traffic" posts rank good instead, it all adds up in the end.
Think about it, what if you had 100 posts like that? 200? More? You do the math, I am pretty sure that you can start to see the opportunity here.
---
Make something great out of this!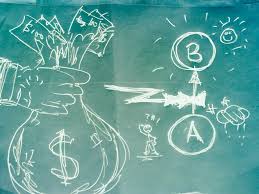 If you want to learn how to make the most out of this, what I mean here is of course how to make the most money possible, and I can tell you right away that there is no limit here… You can make a fortune and be able to quit your job, live a life on your terms, travel whenever you want, or whatever it is you want.
It will of course take both time and effort from you to learn all the techniques first, with techniques I mean ways to monetize your site.
However, if it is something you would be interested in I would strongly suggest that you sign up for a free account at the Wealthy Affiliate community. It is full of people who wants the same thing as you, there you can get 24/7 support and step-by-step instructions on how to create websites, generate traffic (people visiting your site) and all the possible ways to make money from your site.
It is absolutely free to sign up and get started and I can assure you that you will absolutely love the place.
hope you liked this post and found it helpful now you should know how to get ranked on the page 1 of google and that is a great knowledge to have these days when internet is only getting bigger and bigger. As always, if you got any questions I will be more than happy to answer them below.
I wish you success!
John
Founder of: $tart Make $top Waste