This post will discuss the best website to hire freelancers on and also how to hire freelance writers that are easy to communicate with. We will also try to kill an old myth about this topic, that the "biggest isn´t always the best" when it comes to platforms to find them on.
No matter if you are on a mission for your company to purchase content for the firm you work on, or if you are an entrepreneur looking to by sales copy this article will hopefully get you covered on any topic you might be in search of.
When it comes to hiring freelance writers online they tend to flock close to each other, however, keep reading as you might find out they are not exactly where you thought they would be.
However, first, let´s go through some basic steps and how you actually hire a freelancer online.
Important – Before we start
The first thing is first, and in my opinion, your safety is first, so please be aware that there are scams in this area online, as well as in any other area.
So, please do your research before you send any money to a seller, especially if you plan to do a bigger (bulk) order.
Key things to look after is if there is a money back guarantee, and most importantly, does the platform you plan to buy through offer PayPal payments, if they do then you can feel very safe as you are always protected against fraud with PayPal.
How do you Hire a Freelance Writer online?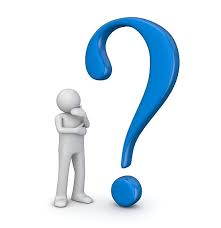 Hiring a freelance writer online is not much harder than order anything at all online. Have you ordered something from Amazon for example, yes, me too. Anyway, what I want to point out is that it is very easy to hire a writer and works pretty much the same as ordering anything else.
You make an order of your desired content, send the money (PayPal or credit card) and then you will get your ordered delivered.
So, a good idea before you order is to have a clear idea of what you want, so you can give the seller clear instructions on what to create for you.
How long it should be, what type, is it going to be sales copy, book content, website content, etc, and then you simply write your instructions to the seller.
That is pretty much the process on how to hire a writer, the other process is to actually find a good writer as they tend to be fewer than the "not so good" ones.
Don´t worry though, I have my fair share of experience in this topic and I will guide you in a good direction where the good sellers might be easier for you to find.
How to Find the Right Freelance Writer for Your Business?
In business, there are no awards for coming in second with a client. They'll either choose to buy your product or service or not. It doesn't always matter how good your product or service is either.
Most of the time, it comes down to who has a better marketing campaign. That means that every little bit of content that you put out there has to be perfect. When I say every bit, I mean everything, from the smallest description to any content that you post on your blog.
Even that email campaign needs to be carefully worded. And, yes, email marketing is still a great tool. For starters, 73% of marketers rate email as the number one digital channel for ROI.
If you have no one in-house who is adept at writing, then it might be time to hire a professional. Freelancers offer an affordable alternative to permanent staff, and can be hired as and when needed.
Finding a Great Writer May Be Difficult
The good news is that there are a lot of freelancers out there. This is good news because you have access to writers from across the world. If you're in the UK or USA, having access to writers from across the world can save you a significant amount of cash.
The problem with all these choices, though, is that anyone can claim to be a great writer. You might end up having to try out several writers before striking gold. In the end, though, when you find the perfect writer, you're golden.
But Won't it Be Expensive to Hire a Pro?
It is going to be an extra business expense, but consider the alternative. Do you really have the time or skills to create a killer blog post every week? Can you craft zingers for social media that will get a lot of attention?
Hiring a pro writer makes sense in the same way as hiring a professional accountant does. They know exactly what they're doing. One well-written, informative article is going to boost your company image and bring in traffic for years.
Most freelancers will quote a rate per word or charge an hourly rate. If you need to watch your budget, a per word rate allows you to keep on top of potential charges.
Where Do I Start Looking?
There are several different marketplaces and online sources to help you find writers.
Get Recommendations
I suggest that you go to old school first and foremost. Speak to other business owners that you trust and find out if they have someone that they can recommend.
Find out why they're making the recommendation. If possible, see if they can show you some of the work that the writer has done. You won't get as much choice with this option. That said, you'll also be dealing with a known entity. You're bound to get some good leads this way.
Post on Social Media
This is a good option if you're looking for someone local. You can post the job to a local community page. Be prepared; you're going to get some unqualified applicants.
Use a Job Board
There are a lot of job boards out there that will allow you to post your request. BloggingPro and ProBlogger are good places to start. The advantage here is that you're posting to writers actively looking for work.
The disadvantage is that you're also going to get a lot of unqualified writers who also submit their CVs. Do set some time aside to go through the resumes.
This process will be the closest to your standard hiring process. Writers on these sites will have to submit samples for you to peruse. Do check their names on Google and be sure to ask for references.
You'll want to create a shortlist of writers and then do an interview with each to see if they're a good fit. Skype interviews are perfectly acceptable here.
Sign Up to a Freelancer Marketplace
This is similar in effect to hiring someone through an agency. You'll need to sign up as a member first of all. Upwork is probably the most well-known of these sites. Then you have a couple of options. You can either:
Search their database for suitable prospects. When you find one, send them a proposal or invite them to apply.
Post the job to the general board. You can be specific here to limit responses. You can specify a certain level of experience, a geographical location, and so on.
The advantage of doing things this way is that you can narrow down the options that are coming in more easily. You can also get a reasonable idea about what pay is fair for the work that you want to be done by looking at similar jobs on the site.
Finally, for a freelancer to apply, they'll need a profile on the site. The profile will show you:
How long the writer has been freelancing and what qualifications they have: It's no guarantee of quality work, but the more experience, the better.
What kinds of reviews they've gotten: This is where you should spend a little more time. What have previous clients said? The more positive reviews, the better the writer is likely to be.
How much repeat business they've gotten: Aside from reading the reviews, see how many repeat clients they have. People don't always want to leave a bad rating, but they won't rehire someone who hashed the job. A good writer will prefer to work with the same clients over time and take on ad hoc jobs when it suits them. So, look for a good blend of the two.
The disadvantage of these sites is that you're paying a premium for the services. Upwork, for example, charges the writer a 20% fee of whatever they are paid up to a certain amount. This comes out of their portion, but they're obviously going to increase their fees to cover it.
When You Have Your Shortlist
By now, you should have a few names on your shortlist. To whittle it down further, offer writers a paid test for a sample of the type of work that you want to be done. It's going to cost you, but it will give you a far better idea of their suitability for the task.
Good luck in your search for your new writer!
What is the best website to hire freelancers? – My Top 3
So, what is the best website to hire freelancers then? Well, there are more places than you might imagine to do this but I have to say that my absolute top 3 places to find writers are: (in this order)
1: HireWriters (Easy to communicate, Fast, Super Simple to use)
2: iWriter (Also a very simple to use website)
3: Fiverr (The good old Fiverr is still one of the best, in my opinion, a lot due to the alt, services)
No matter if you are hiring in freelance writers for a company you work for, or for your own business it all comes down to the same questions you should ask yourself. What budget you have, what quality you are looking for, what communication skills you will need your writer to have, so you can get the job that you want to be done also exactly how it is you want it to be done.
Anyway, the 3 alternatives above are maybe (in freelance terms) 2 underground ones, and then the famous and well-known one. The well-known one is, of course, Fiverr, that for many are the one and only place to hire on,
Sure, yes I hire people there from time to time also but I tend to go to the other 2 first nowadays.
Don´t get me wrong, you can absolutely find good writers on Fiverr, in fact, one of my best writers I have had I found there, however, what I have experienced is that it is getting harder and harder to find good sellers there, especially when it comes to the communication parts of things… and those are very important,
am sure you agree on that.
Let´s kill an old "myth" in this space
For years I have been recommended the same old sites over and over again, guess we can call them, the 2 BIG ones.
The sites I talk about is, of course, Fiverr, and Freelancers.com.
There seem to be some kind of "urban myth" going on that this 2 are the best and almost like the ONLY places to find great writers on but I have to strongly disagree on that, in fact, I never even touch freelancers.com (sorry) but I have never had a good experience there so I simply stopped using it and even considering it.
Fiverr, I still use nowadays though, however, mostly for other services than hiring writers, I mostly use it for other tasks, like if I want a new logo, a voice over, spokesperson, or something like that for my websites.
But hopefully, we (in the freelance world) can agree that there are many great places out there to find great writers who even exceed your expectations.
That is my own experience since abandoning the Slavik use of the BIG 2. Especially one platforms have been an awesome experience. Hire writers have impressed lately on me as they got it all covered, at least for every need of content I can think about.
The quality is great as you choose it yourself, then it is a crazy fast service.
Conclusion
In the end, you are going to have to find the right writers for you, that suits your particular needs the best. When you do find one that works great and that you feel that you "click" with then please hold on for life lol!
You will notice that you from one seller to another find a different person each time, and sometimes they understand your "wants" better than yourself, especially (as mentioned above) on HireWriters.
However, as I said earlier in this article, you can find great freelance writers anywhere on platforms like the ones mentioned. Or, of course, if you are looking to work as a freelancer yourself and start writing for others you can join any of those sites as well.
A good rule of thumb is to not give a writer A LOT of jobs before you know what quality he or she provides. So please, make sure to "test" the freelancer out first before making a bulk buy of content that you need. If you want to learn more and see yourself why Hirewriters.com is my #1 place to go for content then check the page out below: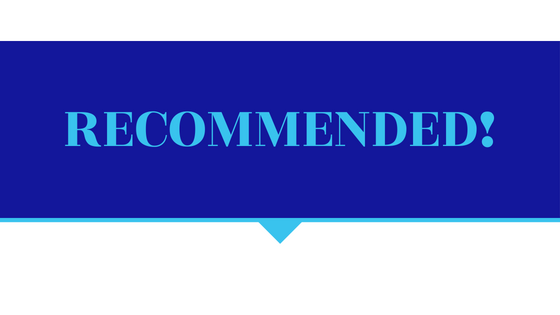 Hope you found this short post on my best website to hire freelancers on recommendations and also have more alternatives and now you might know more about how to hire freelance writers from more than the "ordinary" places.
I wish you success!
John
Founder of: $tart Make $top Waste