Is Coinjar legit? Is it one that is recommendable or is it one that people should seek to keep away from? This is exactly what we shall be trying to figure out in today's review about this platform. Below are the elements that will form the general structure of the review: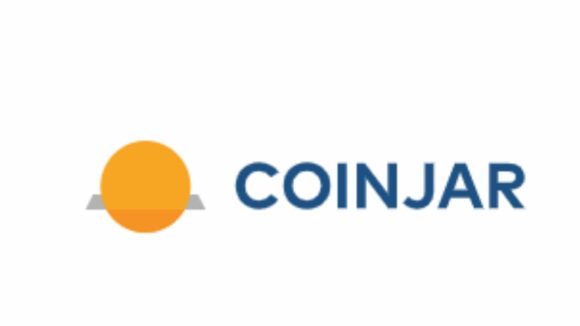 Is Coinjar Legit (What is it about?)
How does it work?
The cryptocurrencies that are supported on this platform
Which countries does this platform support?
The fees you can expect to be charged on Coinjar
Is Coinjar genuine or is it a scam?
Pros and Cons
---
Name of the platform: Coinjar
Official Website URL: https://www.coinjar.com/
Overall Rating:
(3.9 / 5)
Recommended: Yes ( Mostly for Australian customers)
==>  Here is a recommended alternative to Coinjar that you can try out if you live in other parts of the world ( More Features + Benefits To Help You Own and Spend Your Cryptos Like a Boss!<==
---
Is Coinjar Legit? (What is it about?)
Coinjar exists as an online digital exchange that can be used by customers who want to purchase, sell, store, and spend their digital assets. The platform has made quite a substantial collection of digital currencies accessible to more than 400,000 users who are distributed around the globe.
This platform is quite popular in Australia, where the local users have access to a platform that lets them deposit and withdraw funds using their bank accounts. Customers based outside of Australia can only use this platform if they intend to deposit funds into their accounts in cryptos.
The Coinjar is keen on expanding its entire service offering to other nations, just as it has been keen to update the cryptos it offers to its customers. In addition to the traditional currency exchange services that Coinjar offers, you can also access the cryptocurrency index fund that lets you speculate the trajectory of selected coins in a single investment.
How does Coinjar work?
Coinjar works in a manner that is quite similar to what other crypto exchanges offer. If you live in Australia, you can simply fund the crypto account using your own bank account. You can, however, simply choose to make the deposits using cryptos. Upon funding your account fully, you can proceed to purchase or sell the cryptos.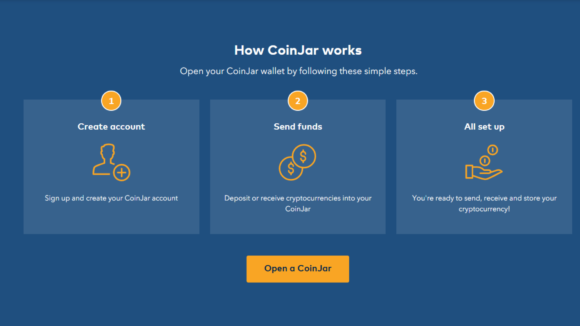 It is good for you to know that the owners of this platform make their money by charging you transaction fees when you trade in cryptos.
Just like is with the case with most other crypto exchanges, once you have purchased your desired cryptos, you can store them in your Coinjar wallet, or send them to your already existing private wallet.
If you are a trader who is out to make an income by trading in cryptos, then you can do well with the crypto-to-crypto pairs offered on the platform. There are technical charts that are available to make this possible. Most traders find the charts quite useful in the simplification of the decision-making process.
When you trade cryptos on this platform, you only have the option to go long. You cannot therefore speculate on the value of the market going down. If this is a trading strategy that you want to use, then a platform like Coinbase will work for you.
The cryptocurrencies that are supported on this platform
Currently, this platform does not support very many cryptos, in comparison to the well-established platforms in the industry. You can however make your trades with the following coins:
Bitcoin
Ethereum
Ripple
Litecoin
Stellar
USD Coin
Basic Attention Token
Ox Token
Maker Dai
Most of the crypto exchanges in the present day world have the habit of updating their coin offerings from time to time, so you can keep on checking with Coinjar to see if they have the coin that you are interested in.
Which countries does this platform support?
Since Coinjar is Australian-based, it mainly focuses on Australian customers. You can tell this in the way it only allows Australian residents to deposit using fiat currencies, and not the other global customers.
For those who have no problem with depositing funds into their Coinjar accounts using cryptos, then they can comfortably access the platform from all corners of the world. Coinjar does not prohibit any nation, so if you cannot access it, it could only be as a result of the laws in your country that prohibit crypto exchanges.
The fees you can expect to be charged on Coinjar
Most of the platforms of this kind mainly deliver their services for a fee. You will therefore need to get ready to pay some deposit, withdrawal, and trading fees. Here is a breakdown of those fees.
Deposit fees
Cryptocurrency deposits- Free
BPAY ( available for Australian residents only) – Free
Blueshyft cash deposit ( Available for Australian residents only ) – 1.5%
Withdrawal fees
Debit and credit card withdrawals – N/A
Australian bank accounts – 1%
BPAY Biller – 0.5%
Swipe – Free
External crypto address: network fees
 Trading fees
This platform is quite straightforward when it comes to trading. Simply put, whenever you purchase or sell cryptos, they charge you a 1% per trade. You may find this quite expensive if you've used another platform that maybe charges a 0.5% trading fee, or even less.
Such a fee is not one that most day traders would find quite appealing, more so when small investments are involved. This is the reason other platforms offer relatively lower fees by spreading the fees as the trade volume increases.
---
Is Coinjar genuine or is it a

Scam

?
In my opinion, Coinjar is not a scam. There is more than enough evidence from the existing customers who have given their reviews, that Coinjar is actually a reliable platform. With a rating of about (3.9/ 5) stars on Trustpilot, it is fair to say that this platform is definitely delivering good services. It may not have the very best ratings in the industry, but it is way above some platforms that come up as being very unreliable. One can easily tell that customer support take their time to interact with the customers to make sure that they know what they are getting themselves into, which is quite impressive. Without good customer service, you can always look forward to trying out the services that a platform has to offer.
This platform, however, falls short in the way it seems like it is primarily out to make things easy for those living in Australia. While this is a sound business strategy, it could potentially lock out those who would be out to access all the services it is offering. If you, therefore, want to access a platform that does not limit what you can access based on region, then you can have a look at what my number one recommended alternative to Coinjar has to offer.
==>Get More Crypto Exchange deposit, withdrawal, and Trading Options with this Alternative to Coinjar<==
---
Pros and cons
Pros
It is user friendly
Great customer service
Cons
The cryptos offered are not as many as those offered by the well-developed platforms.
Trading fees are quite high
Looks like it is mostly good for Australian customers.
---
Final Words And Verdict
Verdict: Legit
Overall Rating:
(3.9 / 5)
Coinjar is a pretty decent platform that offers reliable services to its customers, moreso those based in Australia. It is still trying to expand its global footprint and to increase its coin offerings, but it still has a long way to go before it measures up to the standards of other platforms that are well-established. If you are currently residing in Australia, then this is a platform that can meet all your needs. If you are, however, living in other corners of the world, then you can try out my recommended alternative to Coinjar.


---
That will be all for my review about whether Coinjar is Legit. I hope that you enjoyed it and that you will now make a decision about whether to use it or not, based on the direct benefits that you stand to gain.
Your Friend,
Eric, Bitcoin investor, and blogger at StartMakeStopWaste.