Hello, have you been hearing about a platform known as CryptoGold lately? Have you thought of its legitimacy and wondered is Cryptogold a scam? Well, you're in the right place for its review. With that being said, let´s dive into it!
Product: CryptoGold

Website: www.cryptogold.com
Owner: Michael Bauer
Price: Range from $50, $100, and $500.
Clients: People looking to invest in cryptocurrencies
Overall rating:
(2.6 / 5) Not recommended
What is CryptoGold?
With CryptoGold, I won't hesitate to mention that we are dealing with yet another Multi-Level Marketing scheme. Or even more correct, a Hyip or Ponzi Scheme. The companies website does not disclose any background information about the platform. This leaves me wondering and scratching my head. But with my efforts, I managed to find out something about the website domain name.

The site domain for www.CryptoGold.com was registered back on July 29th, 2016, with Michael Bauer listed as the owner,  an address in Cologne, Germany is also available. This site also has a PO Box address in Dubai. So where is where? Germany or Dubai? To make it even more surprising the address in Dubai operates in a different domain name but owned by the original domain name. It's quite likely that CryptoGold is truthfully operating in Dubai, and the Germany address is just being used as a namesake and nothing more. Just with the above information, is Cryptogold a scam?
---
CryptoGold Products
The product line is one of the most crucial components of any MLM company, yet in this case, CryptoGold does no sort of selling or marketing whatsoever to retail customers.

Affiliates are only able to seek out new potential affiliates that are interested in joining CryptoGold. This is definitely one of the first indicators/red flags to look out for in setups like this, and more times than not, they end up being schemes or scams.
---
The cost of joining cryptoGold
For you to join CryptoGold you would have to pay an affiliate membership charge of about $80. As if this is not enough you will also need now to invest in some dollars to ranging from $100 to $500. However, if you would like to truly max out your earning potential within the compensation plan, you'll need to boost up that investment amount to $500 or more. This is so discouraging because there are cool alternatives that you need as little as $3 to join.
---
The CryptoGold Compensation Plan
CryptoGold asks its affiliates for investments on the following levels: $50, $100, or $500, as shares into the company with a guarantee of earning a daily ROI. Your daily ROI earning are paid out in bitcoins, and the value also changes on a daily basis. The affiliates are also paid referral commissions from investments made in their downline, both as direct and residual payments.
---
Residual Commissions
CryptoGold members who want to earn for recruiting other contributing members have to contribute a minimum amount of $500. They then are paid recruitment commissions residually through a binary pay structure. Points are added in the binary system whenever money is invested, and more points are accumulated as more money is invested. A daily earning cap is set for all affiliates. but having a higher affiliate rank will allow that daily earning cap to increase.
A binary compensation structure puts an affiliate at the top of a binary team that splits into two; a left and right side. Level 1 of the binary team holds 2 positions and level 2 is created by adding another 2 positions under each of the first two, totaling to 4 positions. Other binary team levels are added if need be, with each new level having twice as many positions as the one above it.
Invest in a legit way to learn both mining and other ways to earn on crypto instead!
---
Is Crypto Gold a scam?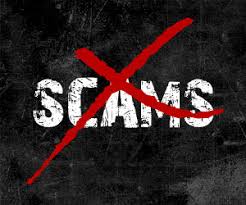 According to the CryptoGold website, the main way of generating income to pay its ROI (Return on Investment) is through mining pool involved in Cryptocurrencies. This way they are able to pay out cash to its investors. If you don't know what is a mining pool let me explain. It is a system that is used to mine cryptocurrencies and then part of the money is used to pay out the affiliates. Setups like this are completely legit (the question is if the setup even exists in this case) but CryptoGold does not provide any proof that that's what they usually do. What is even more surprising is the answer to their frequently asked questions.
Where are the mining facilities?

For security reasons, we do not provide exact locations for the mining farms. Profitability is the most important factor.
That may sound like a legit reason if you don't know anything about mining pools, but if you do know a thing or two about them, you'll also know that this makes little to no sense.
Tons of mining pools freely disclose the location from which they operate, and in many cases, investing so much money will provide you with an invite to go and physically visit the facility where the mining is taking place.
Add all of this up, and it's highly unlike that any such mining pool actually exists with CryptoGold.
The only money that I can see making its way into the company is that of affiliate investments, and because of this, CryptoGold has no other choice but to use these invested funds to pay ROIs owed to other members.
In other words, CryptoGold is likely operating as a Ponzi scheme. As with all other Ponzi schemes, CryptoGold will be done and gone once people stop sinking money into the company.
---
Conclusion
In this review, I wanted to lay out every about the broker. Since some review is only here to praise CryptoGold, I completely disagree that it is fully legit. Because they would have told us at least where their mining pool is located and also provide us with proof. Since they haven't provided such information I wouldn't recommend this Broker to anyone. Stay away and take caution on websites which choose to withhold critical information. Is Crypto Gold a scam? I think this question is now answered, right?
If you found this review helpful, make sure to share this by using the share buttons below (Facebook, Twitter, etc) as it can help others!
I wish you the best!
Ephraim,
Crypto trade enthusiast, and a guest blogger on:
$tart Make Stop Waste