Today we take a closer look on Genesis Mining for you. What is it? Is Genesis Mining a scam or a legit platform? Will it be something for you or are there better alternatives out there for you? These are some of the questions this short review will answer. Let´s go!
Product: Genesis Mining 
Website: www.genesis-mining.com (3% discount only through this link)
Owner: Marco Streng and Stefan Schindler
Price: Depends on your investment
Who is it for: People looking to mine Bitcoin
Overall rating:
(4.5 / 5)
---
P.S.
Before we continue with the review it is important to mention that around 99,99% of the cloud mining platforms out there are scams, they claim to mine but in reality, they don´t so please be aware of that and ALWAYS do your research on a platform you are interested in joining to avoid losing your money. Worth to mention here is that around 95-99% of all cryptocurrencies are scams too.
==> Click here to understand how you can avoid the crypto scams
Ok, with that being said let´s continue with the review of Genesis Mining.
---
What is Genesis Mining about?
Genesis Mining is one of the oldest and also most well-known Bitcoin cloud-based mining platforms available, it was founded in 2013. It got a (known to the public) mining farm that is set up in Iceland (see video below).
---
How does it work?
The process of cloud mining is very simple. It basically is a way for you to avoid spending thousands of dollar on mining hardware and instead pay someone to lease their hardware and keep the profits to you.
That way you do not have to take care of any maintenance or set up anything, it is done for you.
What you have to do though is to pay a fee for the service, more about that further down.
---
Can you only mine Bitcoin?
No, you are actually able to mine 6 different cryptos and they are: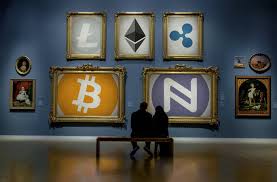 Bitcoin
Ethereum
Dash
Monero
Litecoin
Zcash
Worth to mention here: As Bitcoin mining is the most popular option that also means that the difficulty for mining it has increased, so you might want to consider mining other cryptos than Bitcoin as you might have a bigger chance to better earnings that way.
---
How can you pay?
There are different options for you on how to pay, or more correct, buy hash power.
You can actually pay with a normal credit card if you ain´t got any cryptos to pay with (or do not want to spend them).
---
Is Genesis Mining a Scam?
So, is Genesis Mining a scam? No, it is not a scam, it is actually one of the rare 0,1 percent of the cloud-based mining platforms that actually got a mining rig and are performing mining. It got real owners and a real physical address, and have been operating since 2013. It is actually probably your best option for a cloud-based mining platform.
---
The pros and cons
One thing that is always recommended to do before deciding if a company is for you or not is to compare its positive sides against its negative to get a better overall view. As always we poi