Is Huobi Legit? How reliable is it? Is there anything outstanding about it that you should take advantage of right away, or is it just a regular platform? We are about to discover that and more in today's review. the following elements will form the fodder for our discussion:
Is Huobi Legit? (What is it about?)
The nature of the exchange platform
The Exchange Markets
The fees you can expect to be charged on Huobi
Security features offered
Support
Is Huobi  Legit or Is it a Scam?
Pros and Cons
---
Name of the platform: Huobi
Official Website URL: huobi.com
Overall Rating:
(3.1 / 5)
Recommended: Yes ( It is, however not the very best in the industry)
==> Here is my number one recommended alternative to Huobi<== 
---
Is Huobi Legit? ( What is it about?)
Huobi is a crypto exchange platform that was launched in China. Many people in China managed to sign up to use this platform before the regulatory crackdowns on crypto exchanges begun. Huobi, therefore, has a very high number of high Chinese users, but it is still widely used in other nations. According to its official website, there are several millions of users in over 130 countries so far.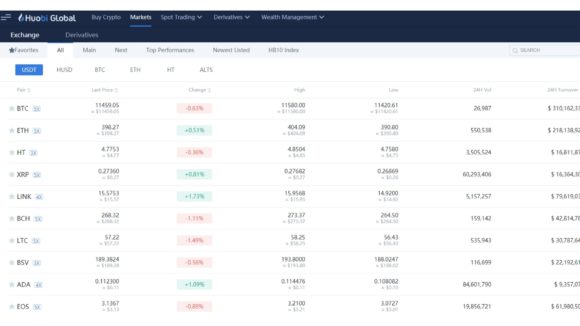 Huobi has many elements to it that attract the new customers, one of the main ones being its very high liquidity. There are also those customers who are very confident in this platform's capability to deliver, in the way it has high intraday trading volumes.
Huobi Global (the firm that owns Huobi) has been gradually spreading its roots to other countries over the years, in a bid to present the very efficient digital asset exchange to new customers. It has also included many more cryptocurrencies on the platform, in a bid to serve the interests of those who flock to it. Overall, Huobi has done a great job in as far as the provision of a solid platform is concerned.
The nature of the exchange platform
Huobi gives you the opportunity to grow your money by accessing and signing up to use their Huobi Pro platform. Huobi Pro is a top-notch trading platform in which you can access some of the most sought after financial markets in the crypto world. It also presents a wide variety of tools to its users, some of the main ones being:
Charting tools
Market depth data
Price feeds
Crypto profiles describing each token
Huobi has done a great job of creating a platform that establishes a unique balance by serving the trading experts as well as the beginners in this industry. Anyone at any trading level can log into the platform, and have a hustle-free time navigating the essential features and tools ( beginners may need some background knowledge about what crypto exchanges entail). They can access the trading platform from their Windows, Mac, Ios, and Android Devices.
The smartchain and research service offered by Huobi is quite useful to all those who rely on this platform to trade. The feature helps them access very quality insights about the cryptos and tokens, along with 50+ indicators, so that they can make more informed decisions as to where they will place their money.
The Exchange Markets
Huobi has 100+ cryptocurrencies and altcoins listed on its platform. Its customers can also use HADAX, Huobi's alternative exchange platform that allows investors to trade with the newly launched altcoins. HADAX has many newly launched digital assets, which are expected to make their way to the main exchange platform, Huobi Pro.
Currently, both Huobi Pro and HADAX do not support fiat currencies. The regulatory pressure from the Chinese government is the main cause of this. In order to see to it that there is the price stability that the fiat currencies have, Huobi uses Tether Fiat proxies.
The fees you can expect to be charged on Huobi
Huobi currently only allows crypto deposits and withdrawals. Before the Chinese government stepped in to regulate the operations of crypto exchanges, it was possible for customers to deposit and withdrawal money from Huobi in Yuan and USD. The crypto deposits and withdrawals are free (there may be some network fees that Huobi is not responsible for determining).
Huobi has standardized the trading fees for its traders, with both the taker and maker fees being fixed at 0.2%. If the trading volume involved is higher, these fees can go to as low as 0.1%. On the overall, Huobi has customer-friendly fees which is one of the main elements that attract new customers.
Security features offered
Anyone who is familiar with the state of affairs in the crypto exchange space can definitely agree with me that security is a major concern. On a platform like Huobi, on which there are very high trading volumes and on which there are many private records and details of customers, it is essential to have solid cybersecurity measures. Huobi has taken care of this by offering a very secure platform. The exchange platform rests on a unique and advanced distributed system architecture on which there are cold storage wallets. The cold storage wallets hold 98% of the digital assets, in a hacker-proof state. As of now, there has not been a single claim of security breaches or the loss of money or data resulting from hackers' activities.
Support
Huobi's clients receive support both in English, Mandarin, Portuguese, French, Spanish, Turkish, and German. Most clients, however, are found in the English and Mandarin-speaking nations. The customer support staff are available to help out via telephone, email ticketing systems, and as well as online chats. The online chats let you make inquiries about the complicated and rather urgent issues.
If you are used to accessing customer support via social media platforms, then Huobi has active platforms through which you can make inquiries. Most of the issues will be attended to within 2 to 3 hours, though this may vary depending on the complexity of the problem at hand.
Is Huobi  Legit or Is it a

Scam

?
Most of the information there is about Huobi points to it being a genuine platform that has consumers' interests at heart. Its purpose in the market is to present a platform through which consumers can exchange a wide variety of digital assets. There are 100+ digital assets on this platform, which you can utilize to earn an income. Customers who have given their reviews about this platform on Trustpilot have generally pointed to it being one that is average. Most of the other consumer trust sites have given it an average rating of (3.1/5) stars.
==> Here is my recommended alternative to Huobi ( Read my full review to see how it compares to Huobi)<==
---
Pros and cons
Pros
The trading platform is of high-quality
Excellent security
Great customer service
100+ cryptos offered.
Cons
Fiat currencies not allowed
---
Final words and verdict
Verdict: Legit
Overall rating:
(3.1 / 5)
Huobi is an average platform in which you can exchange and trade 100+ cryptos quite easily. There are even more options for you in the HADAX platform which holds the newly released tokens. I think Huobi is a genuine platform, but there are also many better platforms that can offer more benefits to you. You can have a look at my number one recommended alternative to Huobi.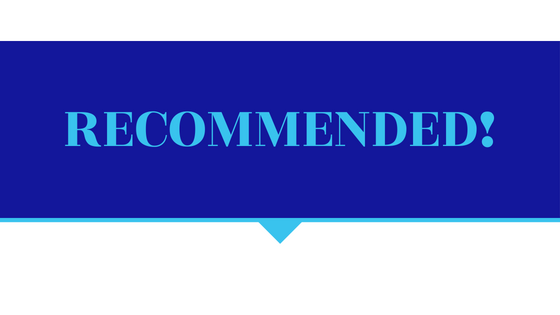 ---
I hope you have enjoyed this review about whether Huobi is legit, and that you are well placed to decide if it is one for you or not. You can also look at what my recommended alternative has to offer, then you can decide which one is the best alternative for you. I wish you all the best.
Eric,
Blogger,  Bitcoin Investor, and team member on Start Make Stop Waste!