Today we will take a look at Inbox Blueprint for you. What is it all about? Are there better alternatives out there? Is Inbox Blueprint a scam or a legit opportunity? This is some of the main questions this short review will focus on. Ok, here we go!
Product: Inbox Blueprint 2.0

Website: www.lurnworkshop.com
Owner: Anik Singal
Price: 3 payments of $597 or a one-time payment of $997
Who is it for: E-mail marketing enthusiasts
Overall rating:
(4.5 / 5)
What is Inbox Blueprint – An overview
Inbox Blueprint is just like the name suggests a "map" on how exactly you can (or should) build a business by using e-mails. It will take you from start to Finnish by the hand, through the entire process. The creator of the program is the super successful internet marketer and entrepreneur Anik Singal.
The video above shows Anik demonstrating the program.
---
How does it work?
Inbox Blueprint is in short, a program that will take you by the hand, step-by-step, on how to build your own online business by using email marketing. The "main thing" of the program is to teach you how to build a list from scratch by using different methods. In the program, it is said that each subscriber on your list will potentially make you $1 per month, so if you have for example 10,000 emails in your list you will also make $10,000 per month.
The program is developed by the super entrepreneur Anik Singal (named top 3 young entrepreneurs by "businessweek" and "Inc 500")
However, most of the training videos in the program are not developed by Anik himself but by his team of associates.
---
The Product + Extra bonuses included!
First of all, you got the main service/program that is the Inbox Blueprint 8 step program itself, below is a summary of what the program contains:
Step 1 – Addiction Meter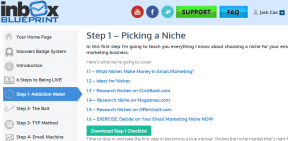 In short, this step helps you by recommending many different niches for you to pick for your email marketing business. It shows you why some niches are not suitable while others are very suitable for email marketing.
The goal here is to make you pick a niche that got a huge demand for the products that you will present (promote) to your list. This part of the program also shows you different websites where you can find products to promote and it also shows you different ways to make money online, like for example, CPA (Cost Per Action), CPL (Cost Per Lead), etc.
Step 2 – The Bait
The bait is, in other words, the optin-page. This step will teach you how to build one from scratch and how to design it so it brings results and how not to design it. It also shows you what data to collect from your subscribers.
It will also show you how to give away free value to your subscribers to build a relation between you and your subscriber and also to build trust towards you.
Step 3 – "The Thank You Page Secret"
This step will show you a simple but "deadly sin" that most email marketers are guilty of. It got something to do with your "thank you page" when someone signs up as a subscriber to your list.
I cannot reveal the secret here for obvious reasons, but I can tell you that this step is critical for every email marketer that wants to be successful. Most commits this sin and this is also why most fail.
Step 4 – he Email Machine
The key to success in email marketing got a lot to do with automation, automation is something that I personally like a lot and I am sure you will find that part of your business very important too.
This part of the training will introduce you to autoresponders such as Aweber and Getresponse. Both are great choices and also the most well-known and used ones in the industry.
There are recurring costs associated with having an autoresponder, so if you aren´t prepared for that then this is not for you.
Step 5 – The Relationship with your list
A very good thing with the Inbox Blueprint program is that it puts a lot of weight and importance on that you should build a relationship with your audience (subscribers). Many other similar programs leave this part out of the education and just leaves you with no clue.
However, this part of email marketing is VERY important as a person is more likely to buy from you if it got some kind of "relation" to you. This may sound complicated, to build a relationship with a subscriber I mean, but, it is, in fact, a lot more simple than it may sound.
Step 6-8
The steps left, 6-8, will show you step-by-step how you start generating traffic to your optin-page, how to monetize your traffic and keep your business floating.
The bonuses included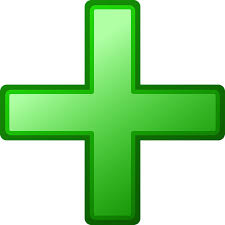 However, there are also many additional bonuses up for grabs if you join the program through the link below, below the additional bonuses are listed:
LaunchPad – Build 10 Businesses – on 100% Automation
Proprietary Content Engine
Guided Assignment Based Training
Complimentary SendLane Start – Autoresponder – 30 days free
12 months unlimited support
Bonus #1: 12 months Lurn Masters Club Membership
Bonus #2: Traffic Academy Membership
Bonus #3: 6 Week Fast Start Program
==> Join through this link to be eligible for all of the bonuses + discount
---
Inbox Blueprint a Scam?
So, is Inbox Blueprint a scam? No, it is not, of course not, it got not only a real owner but also a very reputable one, Mr. Aniks teachings are even recommended by Mr. Robert Kyosaki himself just to name a SUPER entrepreneur that is also impressed by Aniks work. There is just no way in h**l that Anik would ruin his great reputation by creating a scam program all of a sudden, and I am pretty sure that he never will.
Below is a good video that touches the topic from diferent angles:
---
Is Inbox Blueprint for you?
I do NOT recommend Inbox Blueprint to anyone, especially not for beginners as I believe that this course is more for someone with somewhat experience in the online marketing world. If that is you and you have never made any money online before then I would rather recommend you to check out Wealthy Affiliate and try that out first instead.
This (Inbox Blueprint) is for you who are ready to take your email marketing serious and being able to master the subject.
---
The pros and cons
It is always recommended to compare a company/programs negative sides against its positive sides before you make a decision. As always we make sure to point out some clear points on both sides of the spectrum to make this job easier for you:
The good
Reputable owner
Includes all info needed for succeeding with an email marketing business
Great bonuses included
The bad
---
Are there better alternatives out there?
So, are there better alternatives out there for you who want to learn the ns and outs of email marketing? Well, there are similar courses, however, this one is probably among the top ones out there and there is really no other "pure email" course/program that I would recommend over this one (Inbox Blueprint).
However, if you are in search of a cool tool (that I personally use) that generates emails written for you by the best copy writers in the world then you might want to check out my Email Copy Pro review.
---
Final words and verdict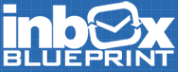 Overall rating:
(4.5 / 5)
Ok, I think that sums up the overall picture of this program pretty good. This is absolutely a legit program, no question about that. It teaches real and solid advice, it got a real a reputable owner and happy clients. The rating 4,5 out of 5 stars is a great one and not a rating that is given very often on this website.
As always the decision is up to you to make if you give Inbox Blueprint a try or not. Keep in mind that you got a 30 day money back guarantee if you for some reason would not be happy with the material.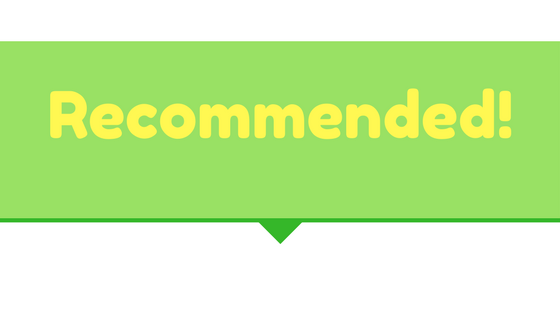 ==> Or simply join directly here + bonuses and discount!
---
hope you found this short review on Inbox Blueprint to be helpful and now you should have a better understanding of what it is and if it is a scam or not. If you have used the program yourself, then please share your experience in the comment section below as it can help others. Also, if you got any other question on this review I will be more than happy to answer them below.
I wish you success!
John
Founder of: $tart Make $top Waste