Today we take a closer look at the very popular Consulting Accelerator Program by Sam Ovens. What is the program about? Is Sam Ovens a scam or not? Is his program really that good as it sounds? Is it going to be something for you or not? Can you make a lot of money with the help from the program? These are some of the questions this review will focus on. Ok, here we go!
Product: Sam Ovens Consulting Accelerator Program

Website: www.consulting.com
Owner: Sam Ovens
Price: $1,997,00 (one time) or $598,00 (4 times payment plan over 4 months)
Who is it for: people who want to make money online and/or aspiring consultants looking to take it to the next level.
Overall rating:
(4.5 / 5)
---
What is Consulting Accelerator About?
The Consulting accelerator program is a program that has become extremely popular lately, it is a training program made by the self-made millionaire Sam Ovens. He will share all the knowledge he has gained from his years struggling to find a success formula that he eventually found. The program will give you a shortcut to success instead of struggling yourself for years like he did.
---
How Does It Work?
It takes you step-by-step through what you need to do to create a highly successful business from scratch.
First, you get to pick your niche, then you get mindset training, sales training (phone call), How to find clients (organically) training, how to finds clients (paying money), training on how to build your sales funnel, Facebook ad training, etc.
You will also get access to the programs Facebook Group where you can interact and ask questions to all the other members. You also got support in the form of e-mail support (typically responses within 1 business day)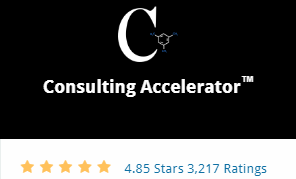 In short, you will get access to information on how to start your own Consulting business from scratch or expand your existing one.
---
Is everything you need really included?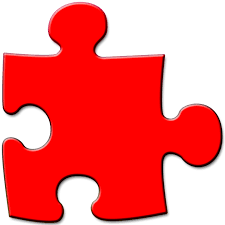 Well, Sam claims that everything you need is included and that is true… however, I would say that one (pretty important) thing that is not included is how to create ads… and if you are currently in the course you understand what I mean… as that is the way that you will help your clients to get more clients… and also how you gonna find more clients yourself…
That is not included and that is what would have made this course complete… but that you have to learn on your own, or hire someone to do for you (not cheap).
If you want to learn how to do that (high-income skill) then I can recommend that you learn from the best in the world on this. I speak of Perry Marshall, of course, there is no doubt among the online entrepreneur elite that this man is the absolute best in the world on Google Adwords.
==> Learn from him for FREE here
---
Are There Any Additional Costs To The Program?
No, there is no hidden upsells and such. That is something I personally truly appreciate as I am NOT a big fan of upsells. However, as you might know, in business it can be worth to invest in extra things to help you out with your progress.
Things such as software, hardware, websites, services, etc.
So it can be a good thing to have some extra money to spend on such things, just so you know. However, it is absolutely not required to make the program work but it will help a lot.
---
Who Is Sam Ovens?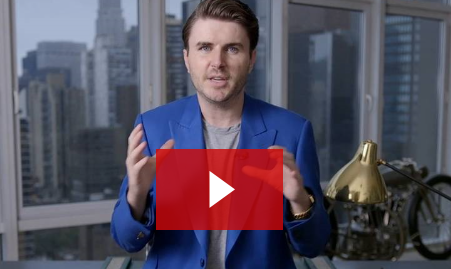 Sam Ovens is a true underdog success story, he started out broke in his home country New Zealand struggling to make things work for him. He ended up living in his parent's garage where he finally found the right formula to succeed.
From there he has made a fast transformation and managed to move to a luxury apartment in New York City where he has his office now and works from. He has created more than a hundred millionaires with his training program and thousands of 5 figure earners.
---
Is Sam Ovens A Scam?
So, is Sam Ovens and his Consulting Accelerator Program a scam? No, it is not a scam. It does work… IF… you work… Nothing will come for free and you are gonna have to be prepared to put in the work and effort required, and it is a lot of work, make no mistake about it.
You also have to either hire or learn GoogleAdwords, and there is nobody else I would recommend for learning that than my friend Perry.
==> Learn for FREE with this gift!
This is not a "get rich Quick scheme" those things do not exist, it will take a lot of work from your part to make this work for you and that is something you are gonna have to think about before you decide to join or not.
---
Why You Should/Should Not Join Consulting Accelerator

Even if there are no upsells that you absolutely going to need, it will help you A LOT if you got some extra funds to spend on other things once you get started and want to get more serious about things. Therefore I will try to separate who I recommend this program for in 2 different groups.
I start with the ones I recommend the program for first:
If you are very driven and are determined to succeed then this might be exactly what you are looking for, if you can afford it of course.
If you have been in the "make money online" business for a while and think that things move a little "slow" in earnings this might be the thing that takes your business to a whole new level.
Also, if you are a newbie  (with a strong WILL) you might be a success.
If you fit in the above description I would strongly advise you to give the program a serious go.
However, if the below description fits you there might be better to step back:
You want to learn things from a more basic level first
You understand that there are more than 1 ways to make HUGE money online, sometimes slow is better, right?
Have no idea on how to create a website, no SEO experience, never made any money online before.
You are "broke" and cannot afford to spend $2,000 on something for the moment.
---
---
Important to mention:
If you feel this is you, then you might want to go with something else that is cheaper and also will get you started learning some basics from the ground and up first.
There is no need to have a lot of money to get started making money online, what you will need is a strong will and staying consistent with it for it to be able to start generating income for you. You have to put in the work, and if you do that you do not need to pay those high amounts as thousands of dollars to be able to make huge amounts of money…
What it takes is the effort from you… (Same as with the Consulting Accelerator)… Over a consistent period of time…
Sure, you might start to earn the BIG BUCKS faster with Consulting Accelerator much faster than with the option I would suggest if you are not in the big of a rush and want to learn to make money in many different ways online to a much cheaper price then you might want to check this below out :
This is the absolute best I can recommend for you in that case<==
---
---
Final Words And Verdict On Consulting Accelerator Program
Verdict: Legit (But Only Recommended For Some)
Overall rating:
(4.5 / 5)
This program is legit, no doubt about that. When I first came in Contact with the program I was thinking that it was a scam to be honest, why? Well, simply because it sounded a little bit too good to be true.
However, after trying out the program for a while now I truly understand the value of it and am happy I invested the (around) $2,000 in this new knowledge.
But please, do not only take my word for it, there are THOUSANDS of testimonials from real users of the program that you can see for yourself on this page.
4 out of 5 stars is a very good rating to be on this site, the only reason I don´t give a higher rating is that there is some training that I "miss" in the program, for example on how to hire contractors and exactly what to look for when doing so. Also, I think about the complete "uneducated on the subject" ones that have no idea on how to create a website and such… but… just to be clear… I am more than happy with the training material inside the program.
The rating 4 out of 5 stars is a pretty good rating to be on this site (StartMakeStopWaste.com) and is something that very rarely happens when we review a program. 5 out of 5 is almost impossible to get (we are perfectionists here) and has only been given one time, to the one and only Internet Marketing University program WA.
Hopefully I have made my point clear about who I recommend the Consulting Accelerator Program to and who I would not recommend it to further up in this review.
The program is awesome for someone that is highly driven and determined to make it happen, or for someone who has been into internet marketing for a while and is looking for ways to expand their existing business or build another new one. It teaches you new ways to sell stuff and a new "way of thinking" that you might not have in your toolbox right now.
Just keep in mind, it WILL require a lot of work from your side, and please DO NOT invest money that you cannot afford to lose into this or anything else.
---
Want a cheaper (and different) way?
The financial question can be a challenge and that is something I absolutely understand, I would also not recommend anyone that is completely new to internet marketing to start with Sam Ovens Consulting program as it might be a bit " too big of a piece to swallow" for you.
If you want to learn from the ground and up, the basics to create websites, drive visitors to it, and make Money from it then there are much cheaper and AWESOME training programs for that. You can even get started completely for free and get step-by-step video instructions and tasks to complete with 24/7 support all the way.
I got a few of these programs listed on this site, all of them works as long as you stick to the training and don´t give up. The absolute best one I would recommend is Wealthy Affiliate University, it has been the leading training platform/community in the industry since 2005 and has more than 800,000 members from around the World.
It could be a way for you to get started without taking the consulting accelerator course BUT it can also be great to join even if you are taking Sam ovens course as it has huge benefits, for example, you get to host up to 25 websites for free (with the premium membership), you will also get free SSL on any site you want, so I would recommend it to literally anyone.
Below you can see other benefits.
It is absolutely free to get started and you can even make money as a free member. There is also a paid membership to consider if you decide to become more serious but it is absolutely not required. However, if you, later on, want to get more serious about your internet business and upgrade to a premium membership, it is (in comparison to Consulting Accelerator) an absolute "bargain" as you can get a whole years premium membership at WA for $359 as it will take you step-by-step through basically ANY topic of the internet marketing world.. 
However, I strongly suggest that you try the free membership first to see if it is something you can see yourself doing.
Important to mention here is that there are many members from the consulting accelerator that are members on WA as well (myself for example).
You can read more about it and get your free WA membership here
I hope you found this short Review of Sam Ovens Consulting Accelerator Program to be helpful and now you should have a better understanding of what it is and if it is a scam or not. If you have tried it yourself please share your experience with us in the comment section as it can help others to make the right decision for them. Also, if you got any questions about this Review I will be more than happy to answer them below.
I wish you success!
John
Owner of: StartMakeStopWaste.com