Today we take a closer look at the very popular Consulting Accelerator Program by Sam Ovens. What is the program about? Is Sam Ovens a scam or not? Is his program really that good as it sounds? Is it going to be something for you or not? Can you make a lot of money with the help from the program? These are some of the questions this review will focus on. Ok, here we go!
Product: Sam Ovens Consulting Accelerator Program

Website: www.consulting.com
Owner: Sam Ovens
Price: $1,997,00 (one time) or $598,00 (4 times payment plan over 4 months)
Who is it for: people who want to make money online and/or aspiring consultants looking to take it to the next level.
---
What is Consulting Accelerator About?
The Consulting accelerator program is a program that has become extremely popular lately, it is a training program made by the self-made millionaire Sam Ovens. He will share all the knowledge he has gained from his years struggling to find a success formula that he eventually found. The program will give you a shortcut to success instead of struggling yourself for years like he did.
---
How Does It Work?
It takes you step-by-step through what you need to do to create a highly successful business from scratch.
First, you get to pick your niche, then you get mindset training, sales training (phone call), How to find clients (organically) training, how to finds clients (paying money), training on how to build your sales funnel, Facebook ad training, etc.
You will also get access to the programs Facebook Group where you can interact and ask questions to all the other members. You also got support in the form of e-mail support (typically responses within 1 business day)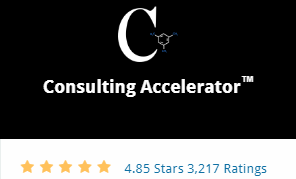 In short, you will get access to information on how to start your own Consulting business from scratch or expand your existing one.
---
Is everything you need really included?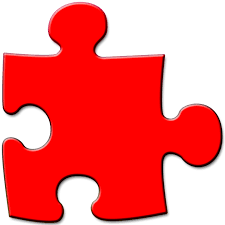 Well, Sam claims that everything you need is included and that is true… however, I would say that one (pretty important) thing that is not included is how to create ads… and if you are currently in the course you understand what I mean… as that is the way that you will help your clients to get more clients… and also how you gonna find more clients yourself…
That is not included and that is what would have made this course complete… but that you have to learn on your own, or hire someone to do for you (not cheap).
If you want to learn how to do that (high-income skill) then I can recommend that you learn from the best in the world on this. I speak of Perry Marshall, of course, there is no doubt among the online entrepreneur elite that this man is the absolute best in the world on Google Adwords.
==> Learn from him for FREE here
---
Are There Any Additional Costs To The Program?
No, there is no hidden upsells and such. That is something I personally truly appreciate as I am NOT a big fan of upsells. However, as you might know, in business it can be worth to invest in extra things to help you out with your progress.
Things such as software, hardware, websites, services, etc.
So it can be a good thing to have some extra money to spend on such things, just so you know. However, it is absolutely not required to make the program work but it will help a lot.
---
Who Is Sam Ovens?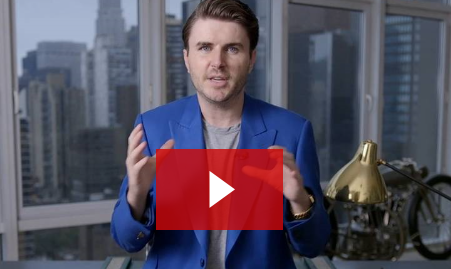 Sam Ovens is a true underdog success story, he started out broke in his home country New Zealand struggling to make things work for him. He ended up living in his parent's garage where he finally found the right formula to succeed.
From there he has made a fast transformation and managed to move to a luxury apartment in New York City where he has his office now and works from. He has created more than a hundred millionaires with his training program and thousands