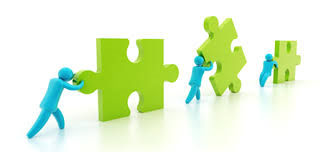 If you are into making money online and have found yourself a good program and platform to learn Everything required I first of all want to say congratulations. Truth to be told they can be very hard to find as the internet is literally flooded with scams and it is not easy to find a legit program that actually works if you don´t know what to look for.
But if you have found one that is legit you have also hopefully been informed that no money will be made online "overnight" and that it will take both time and effort from your side to start seeing results… If that´s not what your program is telling you then I CAN TELL YOU that you are not in a good program, at least not an honest one.
However, when you eventually do find a legit program (I have a few of them listed on this site) then my absolute biggest recommendation for you is to stick to that one and follow the training there step by step. DO NOT skip any steps and stay consistent in your efforts and you will be just fine. The sales will come and everything will be very easy to understand eventually.
There is no better feeling than waking up in the morning and watch your stats and see that you have made money while you was sleeping… Literally.
To The (IMPORTANT) Point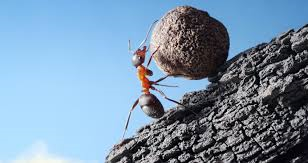 This post was made because I know that people around you WILL do Everything to try to stop you from success. They might not do it to hurt you, it is just that people have hard to understand things that are new to them.
I really mean this, you will get "attacked" from people at work, your friends and even family.
They will laugh at you, say that you will never make any Money, accuse you for being in a pyramid scheme even if you aren´t (somehow many people seem to Think that Everything online is a pyramid scheme… It is actually easy to see why they Think that as there are PLENTY of them everywhere online.. I Think you have seen them to, right?
However, people will make their best to stop you from staying consistent and Believe in your self and your online business. So what can you do about this?
So, how to deal with this?
Well, first of all you have to be strong in your mind, that is most important. You have to listen to that Little voice inside of your head that tells you to keep going instead of the BIGGER voice that will tell you to quit and give up.
I read an article in Forbes Magazine that only 8% of people accomplish their new years resolution goals, that means that 92% don´t.
One thing all of the 92% had in common though is that THEY QUIT and GAVE UP… How is that going to help them to accomplish anything?
So please, don´t be like them…
Another advice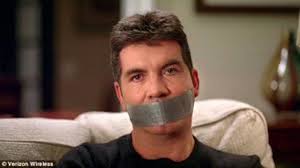 Simply don´t tell anyone about what you are up to. Yes that is actually a very good idea, I mean you don´t have to tell anyone at all that you are starting a business online, at least wait for as long as you can.
This one is a bit trickier than it sounds (trust me I know) as you will see results of your efforts and learn new things such as building websites and how to make money from them very fast… So, it can be very tempting to open up yourself and start talking about your new interest with a friend or family member for example. Please resist doing this for as long as you can, trust me on this one.
Why not wait with that until you start to make money at least?
I guarantee you that noone will laugh at you then and call you crazy and so on.
Conclusion
Hope this post will help you out in your online business and your life. If you got any questions or thoughts on this post I will be more than happy to answer them in the comment section below.
If you still haven´t found a legit program and platform to learn how to create an online business then the absolute best one I can recommend is this one
I wish you success!
John
Founder of: Start Make Stop Waste