We all need to make extra money for different reasons. Maybe you have debt, maybe you need money to send your kids to college, or maybe you are in college and need money to pay for an extra course or something.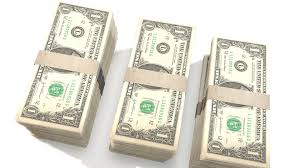 There are many reasons why people need extra money, I am sure you also have yours, right?
Maybe you need to make an extra $700 to buy that new computer you need for your studies? Or maybe you need even more money for some financial goal you have?
No problem.
Today you will learn some ways to create money for the financial goals that you might have. If you already got an income and it is not enough, these ways can all be used to make extra, on the side, of your current income.
Make EXTRA Money
If you want something bad enough you will find a way… Create it!
I know many ways to create money when I need to. I promise you that if you take at least one or two of the methods I am about to present you will be able to make, at least $100 in a week.
Think about this, if you can create $100 when you need to do it, then you can also create $500, or more, if you really need to. Below I will present some of the ways you can choose to do just that.
Have A Garage Sale
By having a garage sale you are not only making some money, you also clean it out on things that you probably don´t need (or use).
Sell Things You Don´t Need On eBay
Sell anything that just lays around in your home, not beeing used by you. This is a very easy way to earn some extra money.
Work For A Virtual Marketplace
This is getting more and more common to do. This way people from all over the world can advertise their skills and let customers hire them for money. Great way to make some extra money and also allows you to use your skills. Best and most well known place for this is Fiverr.
Get Yourself A Part-Time Job
If you got some extra hours spare time after job (or school) to get an extra job, then do it! That is a great way to make the extra money you need (for whatever reason you need it).
Start Your Own Small Business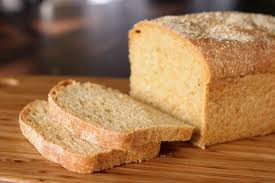 This is something that can be very lucrative. Use your imagination here. For example,
you can bake your own bread and sell it in your neighborhood. Don´t require much investment and can make you a pretty good income.
Complete Easy Tasks Online
There are many websites online that allow you to make money doing very simple things. This is absolutely free to do and the tasks can be anything, for example, completing a survey, click on an ad, playing a new online game, etc. Best and most well know site for this is Clixsence. I tried this site just for fun not long ago and I made $10 in only 2 days. Not bad if you ask me. Do this for a month and you could easily make $50-$100 (or probably more).
Sell Your Old Textbooks
If you went to college you might have a few old textbooks left from that time? Sell them, you probably never going to open them again anyway, right? Sell them to second hand vendors. You can actually get up to 50% of the original price, especially if the book is in decent shape.
Tutor
Become a tutor for young children. Find companies that contract you and connects you with students that need extra help. You can also find families looking to hire a private tutor.
Train People
Are you good at something? All of us got something that we are extra good at doing. Start training people in whatever you are good at. Maybe you can play an instrument, some sport, a language, etc. Anything goes here. This you can do both IRL or online. To do it online you can use Fiverr for example.
Sign Up As A "Ginny Pig"
There are many harmless Psychological experiments and studies for example. This is an easy way to make some extra cash. These studies can last for a few weeks and you are very often paid well for your attendance.
Virtual Customer Service
Sign up to be a call center agent is also an option for you. You have many companies to choose from and many times you can do this work from home. It is not hard at all to do this, most of the times you will even have a script to follow and a FAQ sheet to support you. Do this for a month and you will easy have $700+
Craigslist
You might be able to take advantage of some of the help wanted opportunities listed on Craigslist. List items that you want to sell there, or why not host an online garage sale?
Write And Publish eBooks
This may sound hard but eBooks are many times not very long. If you are creative this might be something for you. On amazon, you can earn up to 70% of the book price on every sale.
Start A Blog
I notice that people tend to think that starting a (successful) blog is hard, I can tell you that it is not. Some basic writing skill and an interest in whatever topics you are going to write about is more than enough. Once you have a blog there is almost endless ways of monetize it. Rent out ad space, sell other people's products (or services), or sell your own products. This will probably not make you money instantly but if you do it for some time you will start to generate a so-called passive income. How big you make that income is up to you, sky is the limit! Do it for a year and there is a big chance that you have replaced or even earn way more than your current 9-5. Best and most well-known site to get started with this is