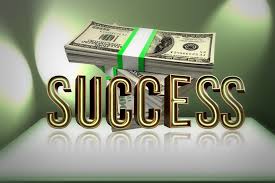 You have probably heard it over and over again in your life "You Cannot Make Money With No Money". Nothing is more wrong, that is just a good old myth. In this post we will discuss a little why that is bullshit and also why you shouldn´t even try to spend a lot of money in an attempt to make a lot.
You will also get some alternatives to get started and even make money without having to spend a single dime.
Make Money With No Money – It Only Takes Effort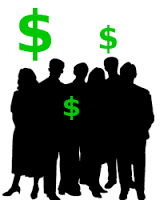 Most people got small minds, and small minds don´t see the bigger picture. Don´t worry if you feel you are in that category because you can change, if you want to.
I know this because I once thought that it took money to make money, I was wrong because nowadays I actually make a so called passive income online, I created that with pretty much no money at all.
Ok I did spend exactly $47 a month on education and training in the subject but that´s it. If you are interested in learning the same as I did I come to that further down.
If you cannot afford that then you are really broke and should REALLY consider getting an extra job… Witch leads to this…
MakE money online without ANY MONEY AT ALL
Ok, let´s be honest making money without any money at all is absolutely possible and also known as getting a "normal" 9-5 job.
That is NOT what I want to talk about, you are
online right now (if you are reading this) and online is also the place I will recommend for you.
How can you make money without having to spend a single dollar then?
There is actually more ways than you think to do this. Below I will list my 2 absolute best alternatives:
FIVERR
This is a great site! To be honest I have never sold any service there but I have bought A LOT of services there.
What you can buy?
Whatever people sell there! You can either buy or sell services there, or you can do both also if you want of course.
Whatever talent you got, even if you aren´t the best in the world you can absolutely make good money on fiverr.
If you look a little on the site you will find everything from people selling: writing services, design services, ballon dancing services (or some other bizarre thing). You name it fiverr got it, if they don´t got it you might be the one who provides it 😉
Read more about Fiverr here and how to succeed
ClixSence
This is another very good site if you need to make some money without having to spend any money at all.
At Clixsence you will get paid for doing very simple tasks as clicking on ads, answering quesions, looking at short videos, listening to music and completing other simple tasks. You can even get paid for trying out online games!
What normally pays best there though is taking surveys and there is very often new surveys available so you do right about checking in on Clixsense every day to be updated on new ones as there are comining in regulary.
Read more about Clixsence here
This won´t replace your daily job, but it can absolutely bring in an extra side income for you each month. I am not gonna say it is impossible to replace a normal job with ClixSence but it will at least be very hard… That leads us to…
How To Make A Lot Of Money With Very Little Money
There are some different methods to do this.
For example a very simple and classic business model that always has worked and always will: You buy something cheaper than you sell it
If you start small you then reinvest your earnings and do the same procedure again and again until your capital isn´t small anymore… That is one very simple business modell.
-But it will take time! If I had money I could invest bigger and make bigger money! (in a stupid voice)
Yes it will maybe take loonger time (will go faster depending on how much effort you put in) but think about it this way.
If you cannot double $100 to $200 do you really think you should try to doubble $10,000 to $20,000??
Do you think that is a good idea?
It is not! Start making small mistakes instead of jumping on something big and make a BIG MISTAKE (VERY EXPENSIVE MISSTAKE)
However, no matter if you start big or small it will take effort to double, triple or quadruple your money but there is only one way to succeed.
It it takes is EFFORT!
The Method You Absolutely Should Try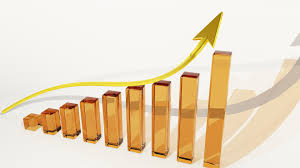 The method I used to make a passive income online that made me quit my job (with about 2 hours of work per day for only 8 months) was not the classic "buy something cheaper than selling it for".
The method I invested $47 per month on was to learn how to build websites (without any coding involved), websites that I did around ANY interest I wanted. Yes, you heard right, you decide about what your website is going to be about.
Then, you will learn how to make money from that (or those) websites. You will create your own business with basically no start up costs at all
It is actually a very simple process but it WILL take both time and effort to learn.
To be honest I didn´t make a single dollar my first 4 months of doing it and many times I questioned if it actually ever was going to happen but I keept going and refused to listen to that voice in my head. Instead I listened to the tiny one that told me to keep going.
I probably would never have tried it at all if it wasn´t because of the fact that it was absolutely free to get started and even try it for as long as I wanted. The reason I decided to invest $47 per month was because I pretty fast understood that it was a huge potential online and I decided to become serious about it.
You can try it for as long as you want for free also, anytime you are ready you can upgrade and invest the $47 into a premium account. But i is absolutely not needed, you can make Money even without upgrading.
Are you interested to read more about the training platform I talk about and even try it you can check it out by clicking the link below:
I hope you found this post on how to make money with no money to be helpful and now you should know that it is absolutely possible. IF you are ready to put in the effort needed of course.
please leave a comment below and or if you got any questions I will be more than happy to answer them.
I wish you success!
John
Owner of: StartMakeStopWaste.com