Did you know that you can make money writing video game reviews? Well you can. In this post you going to understand how, and also how you can make reviews on absolutely anything (books,computers,cameras,etc) and make money on that as well if you rather do that than on video games.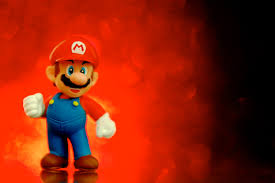 I know that you know, how popular it is nowadays for not only kids and teenagers to play Videogames. But also for MANY adults.
Many of you video game lovers should know that you can actually turn your interest of video games into a fulltime job. Why not even make it the way that your income reaches far beyond any fulltime job you have ever had?
It is absolutely doable.
Lol! I know many of you don´t belive that this is possible…
Make Money Writing Video Game Reviews
There is actually a ton of ways to make money online and doing reviews on video games  is just one of them. You could might as well writing book reviews, or why not camera reviews, etc.
The key is to choose something you like or are intrested about, that way it won´t even feel like a job. Writing reviews is actually one of the easiest and profitable ways it is done, want me to show you how it is done?
There are thousands of video games to review and I´m pretty sure you haven´t played them all, maybe you have played 1% of all the games released.
It is a very BIG market, I am absolutely sure that you can make atleast a complete living online doing video game reviews, probably more… Without a doubt.
Ok, How?
In case you didn´t know we are living in times, where everything is pretty much information based. I am a 100% sure that you have "Googled" a thing or two in your lifetime.
There is 2.8 Billion people online everyday! We are all searching for any type of info online, some of us search for the latest news about "Rihannas latest scandal", or "Michael Jacksons rare interviews", One thing is sure, we all search online, for all kind of different info… All the time.
Just like there is people who want to know about Rihannas latest scandals, there is also people out there that always want to know more about a video game before they buy it.
This Is (The Opportunity) Where You Come In
So now you are wondering how you could possibly make money from just reviewing video games right? This is the fun part.
Just by providing info on something another person was intrested in in the first place, you get rewarded for doing so.
I don´t mean like, "Hello there, here is some money for doing a review on thi game" either. The thing is that you (yes you) pretty much decide who is going to pay you for your work.
Amazon.Com WANTS To Give You Money For Example
Are you aware of how many people shop online? There is millions upon millions of people who shop online, every single day… Did you know that you can get paid just for referring people to different merchants?
Sites like Amazon, Aliexpress, Ebay (to name a few) will pay you money just for sending people to their sites. Are you starting to see how video game reviews can be thrown into this mix?
Think about it, more and more people are shoping online, people buy online like never before and buying something is done with just a couple of clicks on a computer, phone, ipad, etc.
Only Show Them The Way
When people search for reviews on a video game (or anything else) they want to try/buy, you are the "review guy/girl" that can show them the absolute best place to get the game.
Just a simple "buy now" button for example will do the trick. The absolute best part of it all, is the fact that you don´t own the products you sell!

The fact that you don´t own the stuff you sell, does mean that you don´t have to deal with any shipping, orders, returns, etc. Your job is simply to send people to whatever site (or sites) where they can get their game and that is about it.
Product Reviews Are BIG (in case you didn´t know)
Doing reviews on different products online are a big thing and people are making a killing doing nothing but telling people about certain products and video games are of course one of them.
Yes, people make money from doing review of all kind of products and some are making $10,000+ every month for their efforts. They get paid from sites like Amazon for example. But there is pretty much endless sites (and things) to choose from. Me to have a couple of review sites and I also make a living online, I started with zero experience (and my spelling is really bad to) so don´t think you cannot do it to.
When you are making your reviews of games, then you also get the opportunity to show people where to get the best deals and where to buy them.
How Do You Get Paid?
The moment they click on your affiliate link, you are stored in their cookies. The links will be provided to you from the sites you choose to work for.
Something that is kind of cool is that they don´t even know that you are making money when they click on your links, it is not like they are visible.
Click on the image below for example, it will take you to the Amazon website, and if you buy something there, no matter what it is! I will make some money 🙂 Cool huh?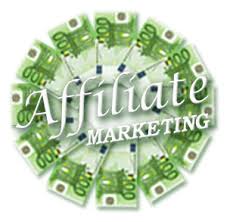 They read your (awesome) review and just so happens to click the link and buy the game that they were planing to buy in the first place. You make money… It doesn´t affect the original price of the product at all, it won´t be any cheaper or more expensive for the customer either way.
Everyone Buy Video Games
I am a fan of video games. I don´t really buy them for myself anymore, but I defenitly buy for younger people in my family.. and I always buy online and even send the game directly to my sisters son for example (who loves minecraft by the way).
Anyway, what I am really trying to say here is that people are buying more and MORE online. Not only video games but everything.
The reason why I mention Amazon as an example so much is simply because it is the biggest online retailer today, and I know many of you know about them.
Go Get That Money!
I hope this post about how to make money writing video game reviews has been helpful to you. This is a great way to make money and I can promise you one thing. It will beat the crap out of your current job… in both salary AND enjoyment 🙂
If you want to learn more about making money online, and also how you can start making money by doing reviews, you can do just that at a site called WealthyAffiliate.com.
That is the exact same place I started my online career and it is also the place that taught me how to make money online overall, not only by doing reviews.
Do you think that your intrest from video games starting to make a lot more sense? Get started today and who knows, maybe one year from now you make $10,000+ per month to, work whenever you want, where you want and play as much video games as you want 😉
Whatever you choose to do in life, I wish you the best! And a lot of success!
Please leave your thought or questions below!
Thank you for reading
John
Founder of: Start Make Stop Waste