Today's review will be a little off topic, on a company named Fashion Nova. What is Fashion Nova? A Scam or a legit company? Also, more importantly (and more to the topic of this site) how can you create your own wildly successful business just the same way? This is going to be a very interesting post for you!
Company: Fashion Nova
Website: www.fashionnova.com
Owner: Richard Saghian (founder)
Price: Depends on the size of your order
Who is it for: Fashion interested women looking to pay less for clothes and accessories
Overall rating: 
(3.5 / 5)
---
---
Warning! – Use With CAUTION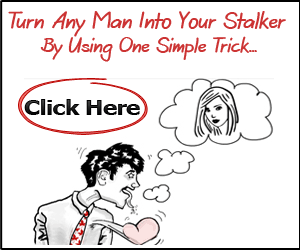 ---
---
What is Fashion Nova about?
Fashion Nova is plain and simple a company that sells fashion clothes, shoes and accessories to a low price.
This exact text can be found on their Facebook page:
We at Fashion Nova believe the customer is the star. Our Nova Stars dare to be rare. Our girls aren't part of the every day, they're the ones with an extra pep in their step. These ladies strut, not walk. They're always being asked where they got their cute outfit from. The girls who rock our styles are bold, adventurous, inspirational, and fashion-forward. A Nova Star is the best dressed girl in the room. Her confidence is what truly shines, but her outfit adds that extra sparkle.

Our company is based in sunny Los Angeles, California. We have shops all over the city, in addition to Fashion Nova's online boutique. We pride ourselves on offering the hottest trends at the best prices. We ship globally so our Nova Stars around the world can enjoy our clothes. We strive to provide an unbeatable service and experience here at Fashion Nova.

WHY SHOP FASHION NOVA?

Fashion Nova currently sells a wide assortment of dresses, skirts, tops, rompers, jumpsuits, sweaters, jackets, jeans, shorts, leggings, and pants. There's something for every kind of Nova Star in our collection. We are always looking forthe newest and most daring styles to bring to our brave Nova Stars. Staying one step ahead in the fashion industry is essential to providing the best experience to our customers. As Fashion Nova expands, our Nova Stars will be treated to brand-new sections for shoes, medical wear, and school uniforms both in-store and online. Check back soon for updates!

Snap a picture of you being a NOVA STAR in your Fashion Nova outfits and share it to Facebook, Instagram, or Pinterest. Don't forget to tag us!

Happy shopping!
The owner
Richard Saghian is the guy who founded the whole company from scratch back in 2006, you have to give him credit for how he really understand how much you can capitalize with only ONE simple technique today… social media.
"We work with 3,000 to 5,000 influencers," says Fashion Nova's founder and CEO, Richard Saghian, via phone in his first public interview since founding the company in a storefront in California ten years ago. "It's kind of like this ripple effect. The more people shout us out, the more their fans shout us out. Kind of like a viral Youtube video. We're a viral store."
Click here to read more about how the business is run and how it started.
This is something ANYONE can do to create a highly profitable business online with a very low start-up budget. I will come to that further down in this post.
Their history (and tactic)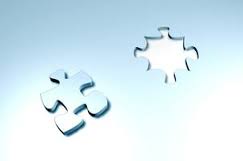 They started up the business as a solely online "e-commerce" store back in November 2006 and has in this very short time been able to open up physical stores in both Manhattan New York and in Los Angeles. Today they have more than 200 employees.
That is a very impressive development for something that started out as a small business just a few years back.
It is also pretty easy to see that this is a company that pretty much started out by kind of "copy" the higher priced fashion trend clothes and made a Chinese manufacturer "copy" the style and create something very similar in both style and quality for a very low cost.
Nowadays they have their own factory in California where they manufacture their own clothes though.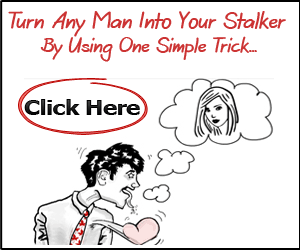 Cheap GREAT clothes at Fashion Nova?
Who cares, right? I mean if you are able to get clothes looking the same, or in many cases even better than the expensive luxury stuff for a waaay cheaper price.
I mean, for someone into clothes and fashion this is a gold mine. You can buy a new wardrobe for the same price you would have needed to give for a pair of "luxury" shoes.
Both are probably made in China anyway, the difference is probably a lot smaller than 99.99% of what any person can notice.
**However, there might be better alternatives for you. This one for example
Is Fashion Nova a Scam?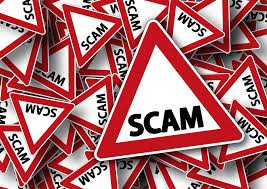 So, is Fashion Nova a scam? I would say it is absolutely not a scam, I would call this a great (and very smart) business idea that you also should be inspired from instead.
If you look on their Instagram account you can see that there are a lot of customers/clients asking questions there, you will also find alot of replies from Fashion Nova that are not very friendly and service minded… to say the least.. Hmm, I wonder how much bigger they would have been if they treated their clients the way a business SHOULD treat their clients…
In the "business book of the law" or if you prefer "the unwritten rule" of a business you should always be nice to your clients and satisfied their needs. ALWAYS.
Here are just a few of the MANY complaints:
To read all of the complaints click here (opens in new window)
Think about it, they have become this monster big in such short amount of time simply buying clothes from China and selling them for a great profit, using social media to market their products… Without even being very nice to people…
What could you be able to achieve if you did the same but instead was being nice? Do you think you could maybe even have done it faster?
How can you do the same?
Ok, I am not saying that it is an easy thing to do. It requires a lot of work, consistent dedication over a longer period of time.
I am not saying that you need to be the same "big booty size" as Fashion Nova 😉 but you can without a doubt be able to quit your 9-5 and make a full-time living from doing something similar, in WHATEVER niche you would want to.
It is way easier than you might think to get started with an e-commerce store!
If you don´t know how to market your product I have great news for you, it is easier than ever nowadays as social media platforms like Instagram and Facebook (to name 2 of the biggest ones) are capable of letting you reach out to millions of people in an instant.
You could build up your business account from scratch without paying a dime, it will take time though. However, if you pay for advertising this can go very fast. You can, for example, reach out to "influencers" in whatever niche you are planning to go into and ask them to advertise for you in exchange for money (or your products).
Another advice to getting started and follow a proven blueprint on how to build your own e-commerce store fast is taking this step-by-step video walkthrough course <==
Look at what the owner (of FashionNova) himself say on how they got such a huge following on Instagram:
When we started our Instagram page a year or so ago, we were averaging ten thousand followers a day. All these influencers were buying and tagging us in their pictures on Instagram. That's when we started going viral.
You can read more from this interview here (opens in new window)
You can also use the advertising service that both Instagram and Facebook (and all of the other social media platforms got) and start advertising yourself, targeting EXACTLY whatever persons you want based on their age, gender, interests, etc.
Final words and verdict
Verdict: Legit
Overall rating:
(3.5 / 5)
Ok, I know many of you think I should give a higher rating due to the fact that this business is a HUGE success in the short amount of time it has been alive. However, the "poor" client service and support are what really takes the rating down. The complaints are just too many to be ignored.
I mean, a huge and successful business should absolutely have great customer support.
Just look on the absolute biggest brands in the world, no matter if it is clothes, shoes, tech stuff or whatever it is. They all offer excellent support and treat their clients the way they should be.
Have you checked out the similar shop named Icon by the way?
Click here to see their clothes
Start building your own business (For FREE) today
I would love if this post inspired the next Fashion Nova entrepreneur to do things even better, you can absolutely do it if you just put yourself to it. There has not been a better opportunity than it is right now with the internet and all the info out, in plain sight for you.
If you want to have access to an incredible community with over 800,000 members from all around the world interested in online business I suggest you sign up for a free membership at WA. It has been the leading one in the area since it launched back in 2005.
There you can get started for FREE and get a great understanding how to start an online business, 24/7 support, easy to understand step-by-step video instructions, tools such as website builders, tools, and techniques that can bring people to your website (both in freeways but also in paid ways).
Plain and simple, if you are interested in starting your own business online there is no better place to get started.
I hope you found this review/post about Fashion Nova to be helpful and now you should have a better understanding of what it is and how it works.. More importantly, how you can create something similar on your own, it doesn´t have to be in the same niche, instead of clothes you could, for example, go for makeup, or whatever you want.
If you have any questions about this review or about how to get started with your own business I would be more than happy to answer them below!
I wish you success!
John
Founder of: $tart Make $top Waste