Today we will have a look at the new release online named ZF Share. So, what is ZF Share about? Is it a scam or a legit opportunity? Can you make money from it? Will it be something for you or not? These are some of the questions this short review will focus on. Ok, here we go!
Product: ZF Share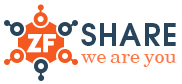 Website: www.zfshare.com
Owner: Faheem Rajpot
Price: Free to join but requires deposit to participate in the rev share side of things.
Who is it for: I wouldn´t recommend it to anyone but maybe for so called rev share enthusiasts
What is ZF Share about?
If you know what a revenue sharing program is all about then you also know what ZF Share is going to be all about. It is simply Another one of those Revenue sharing programs that seems to never stop "poping up" online in new versions… In my opinion there is not much difference in them more than different name and different owner.. Sometimes also different "return rates" also…