This short review is going to be about My Instant Pays. What is My Instant Pays? Is it a scam or a legit opportunity? As good (or bad) as it sounds? Something for you or not? Can you make money with the program? These are some of the questions this review will focus on. Ok, here we go!
Product: My Instant Pays

Website: www.myinstantpays.com
Owner: ?
Price: $120 + $25
Who is it for: People looking to make money online fast and easy
What is My Instant Pays about?
This is a new thing that is being promoted very heavy online on Facebook and YouTube… By it´s users. The slogan is pretty much get paid $120 commissions directly into your PayPal account immediately!
Sounds good, right? Not so sure about that…
How Does It Work:

First of all, there are no free trial or even a sneak peak on what exactly you are going to do.
So if you want to try it, you are going to have to buy it.
Also, if you want a refund when you notice that it wasn´t that easy as it sounded… just forget about that… There are NO REFUNDS… Period.
What About The Training Then?
You get told on the website that you will get your own website, then after that, you just have to promote your link to people online.
You don´t need to know more they say…  It is easy and nobody can fail… bla bla bla
Excuse me, what?
Ok, I was once a newbie to making money online too and I can understand if you (newbies) fall for this kind of talk, but please DON´T!
There are no free tickets anywhere, nobody is going to give you money, not only online but anywhere. Absolutely not under any circumstances…
Unless you are a hot chick or something, even then will you will not get money unless… you know what I mean…
Fake Testimonials
Did you know there is a website named Fiverr where you can hire someone to record a fake testimonial for you. It does! If you need one you can hire here.
It costs $5 and is a VERY popular site for scammers to find actors saying all kind of crazy stuff on camera.
When I investigated the My Instant Pays website I immediately recognized one "testimonial guy" and the reason I did is because I made a review some months back about another very "questionable" program.
Below is the Instant Pays Testimonial:
and here is the $250 testimonial/promo:
Lucky guy! He found 2 programs making him rich 🙂 What a funny coincidence!
What´s make this even more funny is that the $250 Payday claims pretty much the same as this one. But that one talks about $250 instant into your PayPal account 🙂 Other than that it is very similar structured… Cool music in the background, people showing money in their hands… and absolutely no info on what you are going to do to make that money, no refunds and so on… If you want to read that review and see that promo video you can click here.
Why You Should/Should Not Buy Into My Instant Pays
If you think that My Instant Pays sounds like something for you?
Then I strongly recommend that you go with the 250 PayDay instead as they pay $250 commissions into your PayPal account instead of only $120…
Lol! I am only joking 🙂
Seriously, I can not see any reason why you should try any of them, you are way better of trying a program that shows you what they got FOR FREE before you decide IF you buy into anything.
**Click here for my best recommendation
Final Words and Verdict
Verdict: NOT RECOMMENDED!
Overall rating: 3/10
I think I have made my point clear on this one.
Programs that claims you are going to make easy money are always lying to you, that does NOT exist. I would also recommend you to stay far away from the ones who are showing you money, nice houses or cars in their promo videos (or testimonials)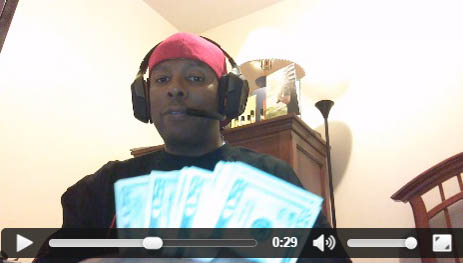 Put some cool music in the background, let a nice voice speak to you on how fast and easy you will make money. Say that the "traditional" ways are bullshit and mambo Jambo,…
Hire some Fiverr actors to record fake testimonials… That´s the ingredients you need to fool people into paying $145 (non-refundable) for a "super program" that lack in very basic things… Thing such as free trials and info on what exactly you are going to do.
Ok, the voice in the promo said that you are only going to need to promote your link. Why? Easy answer, so others will buy into the same program, that is how you will make money. By promoting the program… Hope they not going to tell you to spam your link all over Facebook because that is NOT a good marketing tactic.
Ok, Now What?
There are many scams online and there are not any easy ways to find legit programs, at least not for a newbie. Trust me, I have been there once too.
You need to know that there are real and legit programs out there that will teach you all and everything you need to know. But you have to stop looking for shortcuts. You are going to have to learn the basics first.
I have some legit programs listed on this site, all of them will lead you to making money online as long as you follow the step-by-step instructions and do the tasks given to you. Just pick one program and stick to that one.
The absolute best one I can recommend and also one that I know work is the Wealthy Affiliate program. It is absolutely free to try and you will get 24/7 support whenever you need to know anything.
==>You Can Read More About It Here<==
I hope you found this short review on My Instant Pays to be helpful and now you know what it is about and if it is something for you. If you have tried it please share your experience below, it can help others. Also, if you got any questions about this review I will be more than happy to answer them for you.
I wish you success!
Thanks for reading
/John
Owner of: Start Make Stop Waste