Today we review 99designs for you. What is 99designs.com? a good service o not? Will it be a good alternative for you or are there better alternatives out there? This is just a few of the questions we help you answer today!
Company: 99 Designs

Official website URL: https://99designs.com/
Rating:
(4.2 / 5)
Recommended? : Yes
P.S.
Learn about my #1 Recommended Design Solution on this page!
Intro
In this review we help you answer the following questions:
What is 99Design?
How does it work?
The available packages?
How much does it cost?
Is the service genuine?
The pros and cons
Are there better alternatives?
What is 99Designs.com about?
99 Designs is a platform that specializes in offering design services. Clients visiting the 99 Designs official site usually have the option to either work directly with a single designer to come up with the desired end product, or they can have the best end product acquired through the launching a competition in which several designers participate and the client only picks what pleases him or her. 99 Designs can due to this reason be perceived as a crowdsourcing platform on which clients can access all the elements of branding that they require to be outstanding from their competition, through a system that offers value for the amount of money that you part with.
Being a crowdsourcing platform, you are guaranteed to have access to a wide variety of choices, and this gives you to only choose what is best for you. The power of a well-made logo cannot be over-emphasized, hence having such a platform that makes it possible for you to access what you exactly desire is something that a great number of clients appreciate.
How to Use 99 Designs
The support staff at 99 Designs already understands that you have been seeking for the design services on several platforms, or you simply need to get the design work delivered to you so that you can begin doing business as soon as possible. As a result of this, they have simplified the workflow to three simple steps that are easy to follow through, as outlined below:
1. Describe what you want 99 Designs to deliver.
You, as the client, are required to give a brief description of what you are looking for, to help the designers comprehend your needs. This will only take a few minutes and can help you make it easier to breakdown any kind of project to the designers, whether it is a simple project or a very complex project.
2. Getting down to work.
99 Designs present you with an opportunity to work with the top-notch professionals in graphic design through the following ways:
– Hiring a designer –You can either have 99 Designs select for you a top-level designer whom you can collaborate with on a project directly till it is done or…
– You can start a contest –in this case, you can open your brief open to a community of designers for them to submit their ideas, and you can finally pick what pleases you.
In both cases you are guaranteed of having creative concepts delivered to you by a range of designers, having a single design which you fully own, and having design experts with a wide variety of skills working to ensure that you are satisfied.
3. Finalizing the design project ( and continuing working together)
Once you come across or verified that the design work is something that you are satisfied with, you can proceed to wrap up the project. This involves making the payment as earlier on agreed, you accessing production ready files that you can readily print, and having the designs being fully copyrighted under your name or organization. If you require the same kind of services in the future, 99 Designs keeps the door open for you.
The available packages
99 Designs offer a very wide variety of design services, in a bid to ensure that their clients get everything that requires professional designers to work on it is delivered on one platform. You can get anything from book cover designs, brochures, logo designs, to magazine designs, PowerPoint templates, Facebook covers, posters and many more design services offered to you through 99 Designs. This means that there are very many uniquely priced packages that clients can pay for on this platform.
In order to get an idea of how pricing happens on 99 Designs, here is a sample of the logo design packages from which clients can select:
1. Bronze
-30 design concepts are offered.
-100 % money-back guarantee for the end-product.
-You get 100% copyright ownership.
2. Silver
-Approximately 60 design concepts are offered.
-100% money-back guarantee for what you receive at the end of the project.
-You become the full copyright owner of the design presented to you.
3. Gold
-Approximately 90 design concepts are offered
-100% money-back guarantee
-100% copyright ownership of the logo design.
-You have access to a combination of mid and top-level designers working for you.
4. Platinum
-Approximately 60 design concepts are offered to you.
-100% money-back guarantee
-You get to own the logo in entirety.
-Only top-level designers are allowed to compete in your design contests.
-Dedicated managers to help with ensuring deadlines are met.
-Prioritized support is offered.
How are the packages priced?
As earlier on said, there are very many services that are provided by 99 Designs. For the packages discussed above, however, there are fixed prices that clients pay to the company. The prices are listed below:
1. Bronze-US $299
2. Silver-US $499
3. Gold-US $899
4. Platinum-US $1299
As a new client requiring guidance, free design consultation is offered by this company. Simply dial 1 800 513 1678 to speak to a design consultant.
Customer and consumer trust site 99designs reviews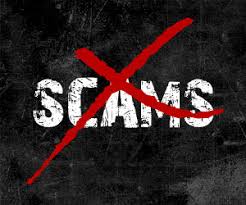 99 Designs have managed to impress a great number of clients who have given their reviews on several consumer trust sites. To begin with, 99 Designs has had more than 37080 clients seek help from them, with the average rating from all these clients being 4.8/5 stars. This is as presented on the 99 Designs How it Works section (https://99designs.com/how-it-works).
Website Planet (https://www.websiteplanet.com/logo-design-services/99designs/) has given 99 Designs a (4.9/5) stars and has praised the ease of use of this platform as well as the customer support accorded. On DDIY, however, https://www.ddiy.co/review-of-99-designs/, this platform has been given a (3.3/5) star rating, based on 48 votes cast. A major issue raised on this site is the pricing of the packages offered by 99 Designs.
According to Trustpilot, a very well recognized consumer trust site, 99 Designs has a (4/5) star rating, making it a great platform for clients to outsource their design services.
---
Better alternative to 99 Designs?
One of the best alternatives to 99 Designs that you can get in the market is Design Bro. As much as 99 Designs has more services being offered on its platform than Design Bro, Design Bro has a more structured pricing model and seeks to simplify the workflow as much as possible.
Design Bro also stands out from 99 Designs and other branding and design platforms in the way it only allows a small group of designers to participate in contests.
With Design Bro, you get fewer designs that are of a higher quality as opposed to a very large number of designs that might end up confusing you during the "selection of a winner" phase.
==> Learn more about Design Bro on this page
---
The pros & cons
It is always wise (and recommended) to compare the positive sides against the negative ones before you make any buying decisions. As always in our reviews we provide you with some clear points on both sides of the spectrum:
Pros
-100% money-back guarantee.
-Competing designers cannot view each other's projects.
-With a high-amount budget, you can get the top designers to work on your project.
-Excellent customer support
Cons
-Too many design options may end up confusing you.
-Not the cheapest platform available in the market.
---
Do you own or represent 99Designs?
If you are a representative, or associate of 99Designs and have found something not to be correct in this review please, feel free to tell and I will make sure to update the info on this post. The easiest way to do it is in the comment section below or by simply sending us an e-mail.
---
Final words and verdict
Verdict: Legit!
Overall rating:
(4.2 / 5)
Ok, I think that sums up the overall view of this service! It is a legit one and also a very good one for you to use if you are looking for this kind of solutions! However, if it is the best one out there is another story, and in my opinion, it is not. Below you can check out my #1 recommended service for design solutions:
You made a wise decision to read this review and you are a smart person so I am absolutely sure that you will find the right tool that suits your particular needs the most!
My #1 recommended Design Solution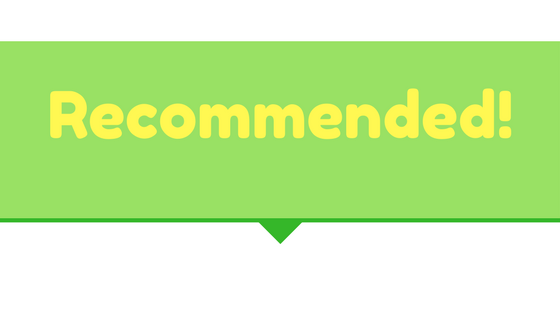 ---
Hope you found this short review of 99Designs.com to be helpful and that you now have a better understanding of what it is and if it is for you. Please, if you have used any of their services yourself then share your experience in the comment section below as it can help others! Also, if you got any questions about this I will be more than happy to answer them below!
I wish you success!
John,
founder of: Start Make Stop Waste