Have you been surfing the web typing in the search term "What is a HYIP program"? Well, then you have found your no-nonsense answer here. Plain and simple, it means it is a scam! Sure you can make money from them sometimes… and for a short time…
However, they are still scams and will crash sooner or later.
Let me explain why in this short post so we can stop this bullshit and shut up everyone trying to promote them once and for all.
What is a HYIP program – How They Work
Ok, first of all, what does HYIP stand for? It stands for "High Yield Investing Programs" and are mainly targeting people looking for investment opportunities.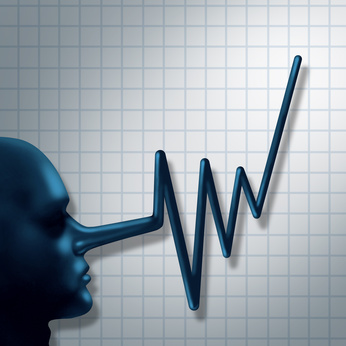 They often come out as something solid and stable when they, in fact, are the absolute opposite.
How they work:
The money that new "investors" or (more correct) victims put into it is the same money that the older Investors cash out (if they don´t reinvest their earnings).
However, this only works for as long as there is more money coming in than goes out from the "big money pool" and you can not know for how long the program will work…
One thing that ALL HYIP (scams) got in common is that they are unsustainable as they are always offering to high return rates on your investment.
Hyip also goes under another name… Ponzi scheme…
What Does Ponzi Scheme Mean – How It Works
Ponzi schemes are just as HYIP´s primarily attracting people who are looking to make great investments as they come out as that (most times).
What Ponzi (Ponzi scheme) is all about is that you (the victim) are getting a proposal to invest your money into a "program" or something like that with a promise of very high returns.
The return rates are often very high (unrealistic) and there is a good reason for that.
The money the (scam) scheme is paying back to it´s "investors" is the new money coming in from the new victims to the scheme… That is exactly how it works.
So, the conclusion is that the scheme can make you money (especially if you get in early) but the whole structure is doomed to crash as the high return rates will eventually dry out the "pool of money" and there will not be enough money to pay anyone in the end… This can go fast or it can go super fast…
One thing is for sure, it WILL happen and when it does the owner (most times some mysterious guy) will take the money that is left of the program and make a runner.
You and the other members of the scheme will be robbed on all the money that you have put into it and there will be no way of getting it back.
So why the h**l are you willing to take that risk when you never know when this will occur!??
Ok, I know it can be tempting of course and most times they come out as something legit and "bulletproof" that guarantees your earnings…
Bitcoin HYIPs and Ponzi's…
They are also literally EVERYWHERE online, very commonly in the form of "bitcoin investing opportunities" but they are all the same HYIPs and Ponzi's…
If you want to invest into bitcoins then at least do it with something that has been proven 100% legit. The absolute best place I can recommend if you want that is Local BitCoins.
Click here to come to the official site of Local BitCoins<==
The HYIPs and Ponzis are everywhere
Trust me I know how tempting it can be, I have fallen victim for them myself earlier.
The one I fell victim to was Forex Paradise, it made me (and others) money for some time as it gained a lot of new members…
but eventually… The site stopped paying out and now the site doesn´t even exist…
Did any of us get our money back? No, of course not.
Some other examples of FAKE investment companies
To see examples of other Ponzi schemes here you got 3 classic ones that I reviewed recently:
Some examples of REAL investment companies
If you want to see an example of REAL safe and solid investing sites instead then I have picked some of the most well-known and trusted ones on a