Today we take a look at AdsCash for you. What is AdsCash? A scam or a legit platform to use? Is it for you? Are there better alternatives out there? These are some of the questions this review will focus on. Ok, here we go!
Product: AdsCash

Website: www.adscash.com
Owner: Nick Johnson
Price: FREE to join
Who is it for: Advertisers and MLM enthusiasts
Overall rating: 
(0.5 / 5) NOT Recommended!
What is AdsCash about?
AdsCash is an advertising platform that uses its own decentralized cryptocurrency. It has gained a HUGE amount of members since it launched in the beginning of 2017. Their main goal is to make it easier to either buy or sell ads. Right now it got over (see screenshot below) a half million members (!) a pretty impressive number.

AdsCash "main thing" is that they claim to have a mining system in place, which is great. However, there is no what so ever proof of that this mining system exists.
Please don´t get me wrong, it is possible to mine crypto but I am not sure if AdsCash really does that for you, it might be something else… Continue reading below and you will (hopefully) understand what I mean 🙂
---
How does it work?
There are 3 ways that you can make money with AdsCash:
Buying AdsCash at a lower price and sell at a higher – This is a classic way of making money, you buy something that you later sell for a higher price, in this case, AdsCash. This is a good business model, however, there are MANY other things other than AdsCash that you can use this "make money concept" on.
Team building – Just like any other MLM (pyramid structured business), you can build a team and earn on your team's efforts. (Not really my cup of tea, but maybe you are into that stuff??)
AdsCash Royal Pool – You can participate in the big "pool" of revenue sharing and earn that way also (But is that really a good idea??).
---
Revenue sharing?
In short, revenue sharing means that members of a particular program/platform will share the earnings of the company (if there are earnings). However, the problem with this is that it only works as long as the program is getting more money into the "big sharing pool" that is coming out from it.
If more money is going out (people making withdrawals) than coming in, the pool will dry out and nobody will get paid. This can also be referred to as a (risky) Hyip program.
---
Is AdsCash a Scam?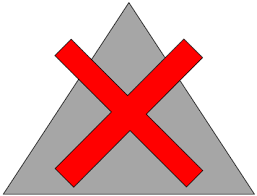 So, is AdsCash a scam? Well, it is absolutely a risk. The people behind the program are the same that was behind the last "big revshare opportunity" named Click Intensity that was working for a while… until it started to dry out… leaving people angry… and turn into a scam.
My personal opinion is that AdsCash will turn into a scam also, it is not a question IF but WHEN.
However, you can absolutely make money from it as long as it works, just make sure to make withdrawals from time to time or else you risk to lose everything when the program stops to work.
If you want to see a good video explanation why it is a scam then check out the video below: