Today I review Ahrefs for you. What is Ahrefs.com? How does it work? What will you get from using it? Is it for you or are there better alternatives? This are just a few of the many questions we help you answer in this review!
Name of the product: Ahrefs

Official Website URL: https://ahrefs.com/
Overall Rating:
(4.2 / 5)
Recommended? : Yes
P.S.
Learn about my #1 recommended (if you are on a lower budget) SEO tool on this page (+ Get a 10% Discount coupon code on ANY plan you choose)
Or,
Learn about my #1 recommended SEO solution (if budget is not an issue for you) on this page
Intro
In this review, we shall analyze Ahrefs, a software program that has gained a good reputation amongst many of its users. Our objective is to highlight the key areas in which Ahrefs performs exceedingly well, as well as to verify that it is indeed genuine and can be relied upon to meet the objectives its creators claim it can meet. Let us dive right into it and establish:
–    What Ahrefs is about
–    How it works
–    The features in this software program
–    How its packages are priced
–    Whether it is genuine
–    The alternatives to this software that exist in the market
–    Its main pros and cons in the market
What is Ahrefs.com?
Ahrefs has established its reputation as one of the most powerful SEO and social media business tools suites that exist in the market. Some SEO Managers and professionals have actually termed it as a 'backlink checker", just to emphasize its superiority in the provision of SEO-related services.
The tools presented by Ahrefs also help to learn why other sites belonging to your competitors are performing exceedingly well and guides you on what you should do in order to outrank them. This is the reason why Ahrefs has very many users. Some of its main clients include:
–    Facebook
–    Adobe
–    LinkedIn
–    Netflix
–    Uber
–    EBay
–    Shopify
–    Trip advisor
Ahrefs is constantly bringing in new tools to enable all its clients to grow traffic to their websites and social media platforms, as a way to ensure that those who rely on this software are successful.
How does it work? 
Those who pay for any plan related that is offered by Ahrefs get access to a dashboard in which they can keep track of all their data. They can add URLs to this dashboard, in order to get a running snapshot of those domains' health.
Any technical errors that occur, such as crawl errors are detected immediately and are brought to the attention of the person using Ahrefs. This software will also give you alerts about new referring domains, as well as an overview of the domain rating and URL ranking.
Some of the other elements about your sites, as well as those of your competitors, that Ahrefs enables you to keep track of include keyword rankings, content rankings, and details about any domains whose performance you intend to outdo.
Features
Ahrefs is popular in the market for presenting an array of tools to its users, who in turn benefit exceedingly well from them. Having paid for this software, you can access the following features :
1.    The comprehensive dashboard

-You can handle a couple of projects using this software.
2.    Rank Tracker
-Track your keywords
– Update your keywords on a set period.
-Mobile ranking
-Locations for every website
3.    Site Audit
-Web crawls
-Data retention for a number of set months
-JavaScript Rendering
4.    Site Explorer
-Live index analysis
-Recent index analysis
-Historical index analysis
-Domains analysis
-Reviewing URLs
-Reports
5.    Backlink Index
-Reports
6.    Ranking Index
-Keyword positions
– Ranking reports
-Competing pages/domains
-Content gap insights
-Top pages
7.    Content Explorer
-Reports
-History graphs
-Trend graphs
-Broken pages
8.    Keyword Explorer
-Reports
-Batch Analysis
-Keyword lists
-SERP Updates
-Reports
-Newly discovered keywords
-SERP Position history
9.    Backlinks
-New/lost backlinks
-Web mentions
-Keyword mentions
Pricing 
All the above features are bundled up into plans that are sold to users through a defined subscription-based approach. Four plans are offered to clients, as follows:
1.    Lite
–    Offered at $99 per month when billed monthly
–    Offered at $82 per month then billed annually
–    Has a $7 free trial
2.    Standard
–    Offered at $179 per month when billed monthly
–    Offered at $149 per month then billed annually
–    Has a $7 free trial
3.    Advanced
–    Offered at $399 per month when billed monthly
–    Offered at $332 per month then billed annually
4.    Agency
–    Offered at $999 per month when billed monthly
–    Offered at $832 per month then billed annually
---
Is it genuine and legit?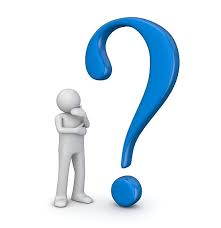 Ahrefs is a genuine software that is offered by Ahrefs Pte Limited, which is based in Singapore. This company has its physical address as being: 16 Raffles Quay, No 33-03, Hong Leong Building. You can visit the company's offices within the stipulated time.
Ahrefs offers plans that you cancel at any time. This is an approach used by most online subscription service providers to guarantee new clients that they can abandon the services they offer at any time they feel dissatisfied. The seven-day trial offered for the lite and standard plans enable new users to have a feel of this SEO software for them to decide whether they will rely on it moving forward.
Better Alternatives to Ahrefs?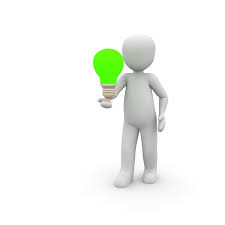 The plans offered by Ahrefs have an impressive collection of tools and features that online businesses, ranging from the small ones to the very big ones can rely on to scale up their traffic and outdo their competitors. The only concern would be that Ahrefs is very expensive in comparison to software programs such as SE Ranking. If you are looking for better quality features at an affordable fee then SE Ranking should be your go-to software.
So you might want to look at SE Ranking if you are looking for a more "budget-friendly" and just as good (if not better) alternative.
However, if you want to explore the most well-known and trusted, and also top-rated alternative then SEMrush is what you want to look at, both offer free trials so you can test them out to see how you like the results they bring.
==> Learn more about SE Ranking on this page
or,
==> Learn more about SEMrush on this page
---
Pros and cons
It might be a good idea to look at both the positives as well as the negatives to get a better overall view of something before you make any decisions. As always in the reviews on this website we provide you with some clear points on both sides of the spectrum:
Pros
–    Comprehensive tools
–    Trustworthy
–    Offers superior backlink analysis
–    Offers superior reports
–    Keyword tracking is refined
Cons
–    Very expensive in comparison to other alternatives in the market
---
Do you own or represent Ahrefs?
If you are a representative, or associate of Ahrefs and have found something not to be correct in this review please, feel free to tell and I will make sure to update the info on this post. The easiest way to do it is in the comment section below or by simply sending us an e-mail.
---
Final words and verdict
Verdict: Legit
Overall rating:
(3.5 / 5)
Ok, I think that sums up the overall view of Ahrefs pretty good. It is a legit tool and not only that, but it is also a pretty decent one. If it is the best alternative for you is another story. You have to decide that yourself, of course, if it is something for you. I would recommend that you try it out for free first and see what results you get before you invest money into the paid version.
My #1 recommended (similar tools)
You made a wise decision to read this review and you are a smart person so I am absolutely sure that you will find the right SEO tool that suits your particular needs the most and that you also feel comfortable and easy to use! Below are my 2 best recommendations:

(+ Get a

10% Discount

coupon code on ANY plan you choose)
Or,
---
I hope you found this review of Ahrefs.com to be helpful and that you now have a better understanding of what it is and it is for you or not. Please, if you have used any of its services then share your experience in the comment section below! Also, if you got any questions about this I will be more than happy to answer them below!
I wish you success!
John,
founder of: Start Make Stop Waste