This review is about AiGrow. What is AiGrow? How does it work and what services are provided? Good alternative or should you look on other options instead? This is a few questions we help you answer today!
Name of the program: AiGrow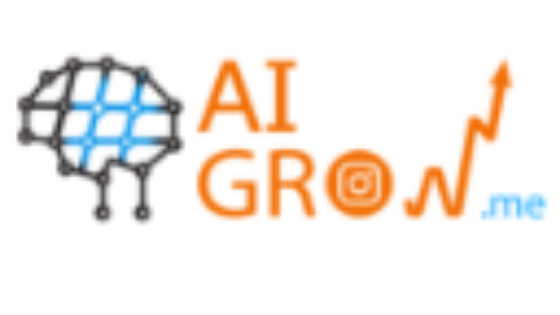 Official Website URL: https://aigrow.me/
Owner: AiGrow
Overall rating:
(4 / 5)
Recommended? : Yes
P.S.
See my #1 Recommended Instagram Money Making Advice
Intro
What can you get done with some extra help from a program that enables you to automate the growth of your Instagram account? The thought of automation is in itself a very lucrative offer to most people in the 21st century, whether as business owners or simply as brand managers. That is the reason social marketers have put together their acquired knowledge to come up with solutions such as AiGrow which help you get a better Instagram account management experience. This article is a review of AiGrow, and we shall be looking at the benefits offered by this software, the manner in which it works, whether or not it is genuine, as well as its pros and cons.
What is AiGrow?
AiGrow is one of the most renowned Instagram account management bots that provides its users with an option to automate most processes in a bid to spur growth and to boost engagement with one's followers. This bot has very easy to understand and use features that all users can rely on to put their Instagram accounts on auto-management.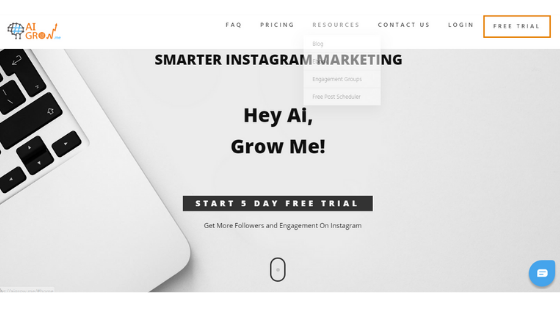 What we are looking at here is a program that automatically gets to like the posts of those who follow you or those who you follow, to comment on their posts, to message your followers, to follow and unfollow accounts, and many other features. All of this is done using automatic Instagram pods (engagement groups). A new AiGrow user can choose to join an existing pod, or they can create their own pod to suit their industry.
How it works
The process followed by new users who want to rely on AiGrow is easy to grasp and follow through. Most people can actually follow through without encountering major hitches. The process is as outlined below:
1. Create your own AiGrow account and connect it to your Instagram account.
2. Verify your login through text or email.
3. Repeat the log in process (preferably after 10 minutes)
4. After the second login, you are set to begin set up your actions, targeting, and filters. You can also add more accounts to your dashboard at this juncture.
5. Once you are done with the setup activities, you can begin following through the account growth.
AiGrow is capable of providing you with growth reports, and it actually has individual history logs for all
the accounts you have on this platform. You can, therefore, choose which account gets to participate in a select Instagram pod.
Features in the products offered on AiGrow
The features offered on AiGrow are presented through packages that offer different results and are priced differently. There are basic packages and premium packages. The basic packages have the basic features that any account owner can rely on to run their account on auto-mode. The features available in the basic packages are as shown below:
1. Autopost Grow Smart
– It is free forever – Allows you to do unlimited post scheduling – Grants you access to selected engagement groups – Inbox feature – Access to a growth engine –free for 5 days – Access to the auto DMs features for 5 free days. – Chat support – An unlimited number of IG accounts can be supported. – Target, Location, and Influencer features.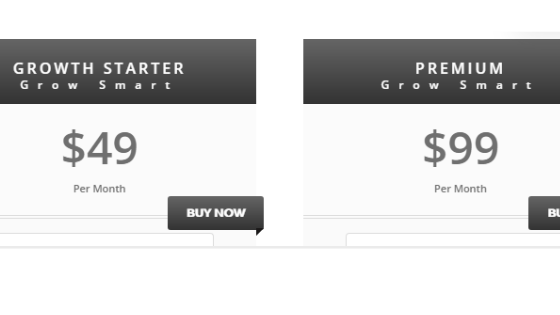 2. Growth Starter Grow Smart
– Priced at $ 49 per month – Allow you to do unlimited post scheduling. – Grants you access to unlimited engagement groups. – Inbox feature – A slow growth engine. – AiGrow-branded Auto DMs – Email and chat support. – 1 Instagram account is supported – Target, Location & Influencer features.
3. Premium Grow Smart
– Priced at$99 per month – Allows you to do unlimited post scheduling – Access to unlimited engagement groups – Inbox feature. – Fast growth engine – Unbranded Auto DMs – Dedicated support for your AiGrow account – Supports 1 IG account – Target, Location, and Influencer features.
Is it a scam or is it legit?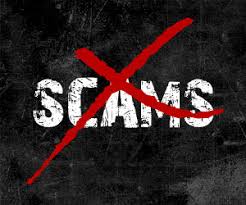 AiGrow is a legit Instagram bot that has received positive customer reviews on consumer trust sites such as Trustpilot (https://www.trustpilot.com/review/aigrow.me). The customers who have presented their views on AiGrow seem quite satisfied with what is being offered. According to Blogger With a Cause (https://www.bloggerwithacause.com/aigrow-review-instagram-bot-pods/), AiGrow is actually safe. Moreover, AiGrow is a solid and reliable bot service that a variety of Instagram users can rely on to have an improved user engagement experience.
AiGrow also gives a comparison of the features it offers alongside what is offered by other companies( https://aigrow.me/famoid-vs-aigrow/). A comparison of AiGrow and Famoid shows that AiGrow is the best option for those who seek deeper customization and long-term growth of their accounts. The fact that AiGrow is perceived as one of the tools that users should be relying on, on Mark Growth (https://blog.markgrowth.com/5-instagram-tools-you-should-be-using-in-2019-24433d2a7a46 ) is also testimonial to its genuineness and superiority.
Income generating opportunities?
AiGrow does not offer direct income-generating opportunities. You are required to come up with a superior product or service so that you can earn from the sales that you make or for the services that you render. As earlier on presented, AiGrow is all about automating the user engagement activities on your Instagram account, thus freeing up some extra time for you to focus on other income-generating activities.
Better Alternatives?
There are many similar services and tools out there, some bad and some good, some paid and some are even free, and I know about a couple of free ones you absolutely want to try and use before you start with paid services, as you might get just as good (or better) results than with a paid tool.
Do

NOT

buy a service like this before you know how to REALLY Max Monetize your Instagram audience
The absolute #1 recommendation I can give you is that you, first of all, learn how to run an online business and create a recurring income from using Instagram, or any other social media online.
==> Learn more on how (and what) to sell on Instagram on this page
---
Pros and Cons
It is always wise (and recommended) to compare the positive sides against the negative ones to get a better overall view of something. As always in our reviews we provide you with some clear points on both sides of the spectrum:
Pros
-Access to growth reports
-Has a Google Chrome extension
-Automated features for better engagement with followers.
-History logs for each Instagram account
-Engagement groups (Instagram pods)
-Management of multiple accounts with premium packages.
Cons
-It's a bot. This may not appeal to many people
---
Do you own or represent AiGrow?
If you are a representative, or associate of AiGrow and have found something not to be correct in this review please, feel free to tell and I will make sure to update the info on this post. The easiest way to do it is in the comment section below or by simply sending us an e-mail.
---
Final words and verdict
Verdict: Legit!
Overall rating:
(4 / 5)
Ok, I think that sums up the overall view of AiGrow pretty good. It is a legit tool, absolutely, however, if it is the best one out there for you and your particular needs is another story. You have to decide that yourself, of course, I would recommend that you look at different options and compare them to see what tool you will get the most value from.
You made a wise decision to read this review and you are a smart person so I am absolutely sure that you will find the right tool that suits your particular needs the most and that you also feel safe using!
Better alternatives? (my #1 recommendation)
There are many similar tools out there for you to choose from, some are better than others without a doubt, and more importantly safer than others to use, because the last thing you want is to get banned from Insta or having your account shut down, right?
The absolute best thing I can recommend is, first of all, to learn how you sell on Instagram because when you know that you won´t need as many followers as you might think, in fact, you can make money only with a few followers if you know what to do. Once you have an online business setup, Instagram will work A LOT better for you.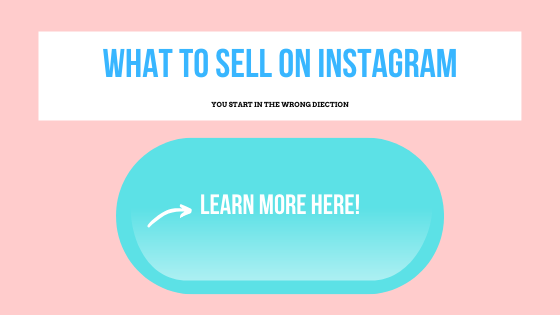 ---
I hope you found this review of AiGrow to be helpful and that you now have a better understanding of what it is and if it is something for you or not. Please, if you have used any of its services then share your experience in the comment section below! Also, if you got any questions about this I will be more than happy to answer them below!
I wish you success!
John,
founder of: Start Make Stop Waste