Today we take a closer look on Digital Altitude. What is Aspire Digital Altitude? A scam or a legit opportunity? Watch out for this one! This Digital alltitude can be very expensive and you should know a thing or 2 before jumping in to it. Ok, let´s get going with the review!
Product: Aspire Digital Altitude

Website: www.digitalaltitude.co
Owner: Michael Force (Founder)
Price: Minimum $37 per month but can end up costing you $27,000!!
Who is it for: People looking to make money online
Overall rating: 3/10 NOT recommended!
What is Digital Altitude about?
The name of the guy behind the program is Michael Force. A former marine and a father of two beautiful little girls. He say to you that he has a VERY good life, he left the 9-5 world and created his own income online. He tells you how it took him many years of f frustration antil he finally could "crack the code" to how he could make A LOT of money online really works.
He say he went from $700 per month to an income way over 6 – figures a month. That he did in less than 90 days he tells you…
He then goes on and tell you that you (yes you) will earn more money in 14 days than you ever will watching another "make money online" training program. Just plug in (pay the membership fee), follow the steps and start earning money!
hmm? Really?
Sounds like a story that has been told many times on so-called make money online opportunity programs that I have reviewed before.
Here is how this money making "opportunity" is presented:

What is Digital Altitude about in reality??
First of all it is important to mention that this guy (who seems so nice) have been involved in a lot of "opportunities" online before…All of them MLM´s… Opportunities that in my opinion (and many others) was complete scams…
For example he has been involved in:
Mobile Money Code
Carbon Copy Pro
Here you can see Michael back in 2011 telling you that Carbon Copy Pro is an awesome way to make money online:
Hmm, where is this program now? Anyone?
Very Important To Mention!
Michaels latest "make money online opportunity" is VERY and I mean VERY expensive if you buy into all of the steps the program offers.
It can in fact end up costing you $27,000 !!!
Exuse me??
Yes you heard right.
You see, That is how this thing will work. You get in for a cheap price with high expectations, you get a "coach" that will help you AND sell you the next level… to be able to make money and so on and so on… You will even get phone calls from this "coaches"
Sounds like a classic pyramid structured MLM (in my opinion).
**Tired of MLM´s and getting ripped of? Check this out instead<=
Digital Altitudes real intentions (my opinion)
I have to say that this is my opinion of course, and that is that the real goal with this program is to get you to buy in on all of the products/training they got to offer. If you do that you will end up spending $27,000.
Another goal with the program is that they want you to recruit others to the same program…
They even state this themselfs: "Your job is to promote Digital Altitude" – Source Digital Altitude Representative
Very strange!
One thing that is VERY strange (and greedy in my opinion) is that in order to promote their program you have to pay for the right to do so…
What?? Say what?
Please understand this: If a marketing company want you to pay them for the privilege of getting people to join THEM there is something VERY wrong.
Also, In order for you to earn commissions on the products you must have an activated subscription to that order – Source Ethan Vanderbuildts website
Digital Altitudes Products/Training Cost
I prefer programs that you get access to EVERYTHING and ALL without having to pay extra and getting an upsell in your face as soon as you join… Digital Altitude is not like that… Not at all actually.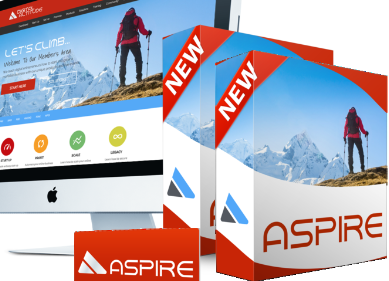 Digital Altitude reminds me of a program that I made a review on not long ago named Project Breakthrough.
Not saying the same thing will happen with this one (that was a complete scam) but I am just saying…