Time for another review on a product that claims that you can make alot of money. What is ATOCE.COM? I am sick and tired of this kind of scam bullshit products. It is so sad that they are actually the bestsellers online, while legit products are not!
Today we are going to take a look at ATOCE.COM and investigate if you can make as much money as the site claims that you can ($3,000/month) and see if it is even worth trying.
I have noticed that Atoce is promoted, or more correct spammed on youtube in the comment sections and that is never a good sign! So is Atoce a scam? Let us find out in this short review.
Product: ATOCE (it is not really a product)
Website: ATOCE.com
Owner: Unknown ?
Price: $27 (initally) but there is a lot of upsells and you will land on atleast $200 (probably more)
Support: None !
Who is it for: People who wants to make money online
What is ATOCE.COM all About?
The Atoce.com website claims that you can earn money online with different kind of jobs that they post on their site.
So you can not really call Atoce a " money making product" because it is more like a website that presents products that claims you can make money online.
They post different "job options" for you to choose from.
Some of the products presented to you is going to be:
Paid surveys
Game tester
Translation jobs
Social media jobs
Why you Should/Should Not Try Atoce.com
First of all you can not try this for free to see if it works, you have to pay atleast $27 to get yourself started. Then there is (of course) a lot of upsells, there will also be membership fees.
Sure paid online surveys exist and they are legit but you will NOT make any big amounts of money from doing them.
There is absolutely NO WAY you can make $3,000 per month from doing surveys. You can only make pocket change from doing surveys online and it will take a lot of time to even make $10.
If you like taking surveys: Click here for my best paid online surveys option.
The other jobs they post on the site is pretty much freelancing jobs. You will be promoting yourself (and your services) to companies without any long term commitment.
If you have skills in some area, for example: translate, graphic design, e.t.c this maybe could be something for you. But then again there is better options such as Elance.com or oDesk.com where you can do exactly the same, but for FREE.
Final words and Verdict: 
Verdict: SCAM !
Rating: 1/10
Sure maybe you can make money from ATOCE.COM because the things they offer is things that could bring you some extra money.
You are not going to be able to make more than maybe some extra "gasoline money" with ATOCE.com. so I call it a scam because they claim that you can make about $3,000 per month, and that is NOT true.
Why is it that ATOCE.COM is not what you should try then? Well just because there is better options in the exact same subjects that they offer, and in the links above I present FREE options to either freelancing jobs or online surveys.
The biggest concern, and what bother me the most is that it is promoted with spam comments EVERYWHERE on youtube (big scam alert!) and also there is absolutely no support or help from ATOCE.COM and that feels "not so good"
Try this instead if You want to make A LOT of money online 
You have made a smart choice reading this review and you are a smart person that can also see the difference between right and wrong.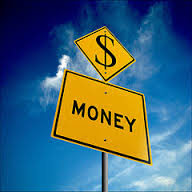 So I am going to put you in the right direction if you are serious about making money online.
The absolute best method I can come up with (and that has worked for me) is called affiliate marketing. It is the exact same method that has made many people able to quit their "normal" 9-5 jobs, and it has also made many internet millionaires. The earning potential is unlimited!
You do not need any former experience to get started and you can promote exactly what you want online. But, it won´t make you rich "overnight" and you are going to need to put in some time and effort into it before any money will start coming in.
But if you are ready to do that, I guarantee you that you will make money. This is the most common way to build a so called passive income online, if you want to read more about how YOU can get started click HERE.
The only ones I have seen fail in this business are the ones that gives up or quit!
You have to know that making money online will is just like anything else in life, you have to put in the time and effort to see results. But if you do that the "online business" can blow your mind!
Trust me there is nothing more satisfying than waking up in the morning (whenever you want) and watch how much money you have earned while you where sleeping :o)
If you want to learn how to make a fulltime income online in all legit ways possible (without any concerns) check out my #1 recommendation. That program would be the absolute best thing I can recommend, if you are serious about making money online.
Just remeber that you need to stop looking for "quick cash" programs as they are always scams. I have seen many "opportunities" online and I can tell you that most of them are scams. But there is legit programs to, and I can tell you they are not easy to find. I have a few listed on this site, and all of them will lead you to make money online if you stick to the training.
Click the link below for the absolute best one I have found.
I hope this review of ATOCE.com was helpful and now hopefully you know what it is all about. If you have tried Atoce please tell us about your experience in the comment section below! If you have any questions about this review please feel free to ask!
I wish you the best!
John
Founder of: Start Make Stop Waste