Today we will take a look at a company named Bitbond. What is Bitbond all about? Is it a scam or a legit company? Will it be something for you or not? These are some of the questions we will focus on. Got a feeling this one will be VERY interesting so let´s go!
Company: Bitbond

Website: www.bitbond.com
Owner: Radoslav Albrecht (Founder and CEO)
Price: FREE to join
Minimum investment: $2
Who is it for: Investors and/or loaners
Overall rating: 
(3.7 / 5)
---
Before we start (Important):
It is always important to do your own due diligence before deciding to trust a company enough to hand over them your own hard earned money. You need to be aware of that there are so many scams online, especially in the crypto world.
However, once you know what to look for it becomes pretty easy to avoid 90% of them by only the first glance.
**If you want to see our Top 10 tips for beginner crypto investors click here
Ok, with that being said, let´s continue with the review of Bitbond.
---
What is Bitbond about?
Bitbond, founded by the CEO Radoslav Albrecht is plain and simple a company where you can invest and/or take a loan. You can do this very easily and quickly without any complications. The company has been a huge success the last 4 years, just look at their statistics and you can easily understand why.

---
How does it work?
A contract gets made between the borrower and the lender (or lenders) to borrow a specific amount of Bitcoins. The loans can have a duration of 6 weeks all the way up to 5 years.
The borrowers get a rating before they are able to publish their loan request. To get a rating they need to verify their identity, the rating is also based on their financial assessment.
To be able to get funded, the loan request is published in the Bitbond marketplace where lenders can place bids during an auction. The loan request is up in the marketplace for up to 14 days.
Both borrowers and lenders get a payment schedule that will be displayed in their member's area and personal account after an auction has finished successfully.
Plain and simple:
Bitbond leverage on the bitcoin technology and payment network, and have created the world's first global market for small business loans.
This is something that would not be possible in the traditional banking system because it would take (Way to) long time and would be waay to expensive.
Can this be the best way to get a small business loan? It absolutely seems like it!


---
Can you make a lot of money?
You can, of course, make good money with this, there is no limit, you can invest as much as you like.
The return rates are good at Bitbond, and more importantly, this is a way for you to add another passive income stream to your arsenal. You can never have too many of those.
Most importantly and the best thing: this isn´t some "magical super secret loophole" or any kind of bullshit like that, those are all over the web online in the form of HYIPs and Ponzis, not something I would recommend… To say the least… However.
More statistics
Bitbond is the real deal and it is only getting better.
Just look at some of their statistics and there you will probably see a bright future ahead.
To see more statistics click the picture below (opens in new window)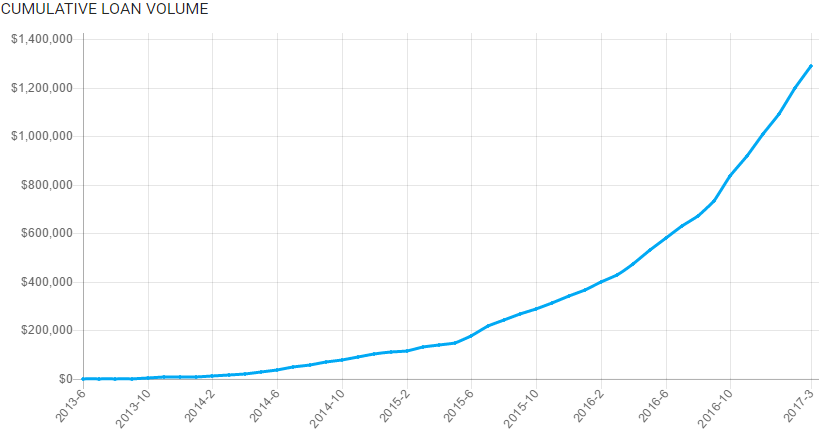 The good
Safe, Simple, cheap and not complicated
Awesome business idea
You are in total control
The bad
---
Bitbond a Scam?
So, is Bitbond a scam? Absolutely not, this is a legit company with a great service that I am sure will make a lot of people happy all around the world. It can work as another passive income stream for you or it can also be the place that helps you with the extra financial help you might need for your own business idea.
Below you got example testimonials from users of the service: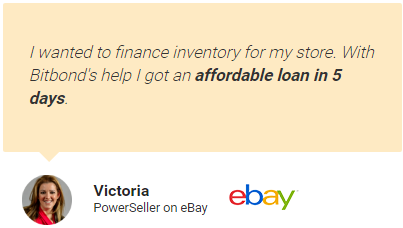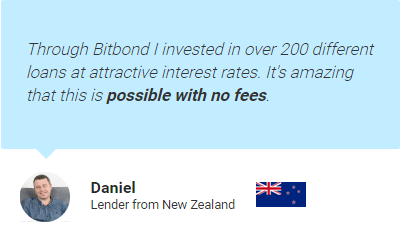 ---
Why should you (or should NOT) join Bitbond?
As I mentioned above, this isn´t for everyone. This is for you if you are interested in investing or if you are looking to get a loan.
It is an alternative, maybe not the best one out there but still an alternative.
P.S. If you live in the U.S. the absolute best place to get a loan that I can recommend is this one 
---
Final words and verdict on Bitbond
Verdict: Legit!
Overall rating: 
(3.7 / 5)
I think I have made my point pretty clear, this is an awesome company and the rating is a top one! You can start investing for as low as $2 so this is truly an opportunity for everyone.
It is really great to finally see a legit bitcoin investing site that isn´t some kind of Hyip or Ponzi scheme.
The fake sites are everywhere online so it feels very good to find a 100% legit one and make a review on it as it doesn´t happen every day.
I think that sums it all up pretty good, you are good to go with this company as they are completely transparent with everything and there are no Hyips, Ponzis,  Mambo Jambo claims and such things.
Plain and simple, this is a good company!
Or:
==> Check out my #1 recommended place to get a loan (If you live in the U.S.) <==
I hope you found this short review of Bitbond to be helpful and now you should have a better understanding of what it is and if it is something for you or not. If you are an active client, please share your experience with us in the comment section below as it can help others. Also, if you got any questions about this review I will be more than happy to answer them below!
I wish you success!
John
Founder of: $tart Make $top Waste