What is Bitbuy? How impressive are the services that it offers? Is it one that you can trust to deliver what it promises or is it one that you should simply stay away from? Let us discover about that and more in today's review of this platform. The review will take the structure highlighted below:
What is Bitbuy?
What are the services that Bitbuy offers?
Which are the currencies and payment methods that Bitbuy supports?
Which fees are charged for the use of this platform
What are the buying limits on this platform?
Which countries are supported by Bitbuy?
How does Bitbuy offer its customer service?
Is Bitbuy a genuine platform or is it just a Scam?
Pros and Cons
---
Name of the platform: Bitbuy
Official Website URL: https://bitbuy.ca/
Overall rating:
(3.2 / 5)
Recommended: Yes ( For Those In Canada)
My Number One Recommended Alternative To BitBuy
---
What is Bitbuy?
Bitbuy, previously known as Instabit, launched in Toronto in 2013. At the time of its launch, the platform was out to present to its customers an easy way to purchase bitcoin. It has since been rebranded to Bitbuy, with its scope of operations being widened upon the reception of venture capital funding as well as the addition of the crypto selection.
Bitbuy happens to be a subsidiary of First Ledger Corporation. This alone has worked to give it the much-needed credibility to operate in the crypto industry without raising many questions about its trustworthiness. On overall, one can tell that Bitbuy is quite transparent with the details that matter, such as the fees as we shall see later on in the review.
Which are the services that are offered by Bitbuy?
Bitbuy has its crypto exchange that functions as a web-based platform. At the moment, the platform does not have a native mobile app, though you can access all of the features on your smartphone's web-based browser.
It also features a clean, fast, and easy to navigate platform that has the following elements:
Express trade– this feature enables Bitbuy's customers to purchase and sell cryptos using Canadian dollars. This happens to be the easiest approach for Bitbuy's customers to deposit money and purchase cryptos. This convenience, unfortunately, attracts a significantly high fee.
Pro-trade – this is a feature that was added in 2019 to enable Bitbuy's customers to access a live trading view as well as make advanced trading orders. This platform's order book style is quite similar to the one offered by platforms such as Coinbase and Binance.
 3. Tradingview software – this is the software that Pro-trade runs on. It provides in-depth charting that enables technical analysis.
The Bitbuy wallet is designed to show a user their current holdings across the various currencies that they own. Bitbuy says that 95% of its customers' funds are held in offline/cold storage wallets in a bid to increase the level of security. The customers are also required to activate and use 2FA to secure their crypto account.
Which are the currencies and payment methods that are supported on Bitbuy?
The currency collection on this platform is pretty simple. In fact, the only fiat currency that is supported on this platform is Canadian Dollars (CAD). The platform also supports cryptos such as Bitcoin, Ethereum, Bitcoin Cash, Litecoin, and XRP.
Customers can make crypto deposits using the above-listed cryptos and fiat currency. To purchase cryptos, a user is needed to make a fund deposit first. CAD deposits are usually made through:
Wire Transfer
Interac e-Transfer
Express Interac e-transfer
Note that you cannot use a credit or debit card on this platform.
Which are the fees that you can expect to be charged when using this platform?
The fees charged on this platform can add up quickly, so you should keep track of them on all transaction levels. The fees include: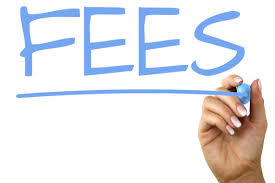 Express trade- buy -0.50%, Sell-0.50%
Pro Trade- Maker fees- 0.10%, Taker-0.20%
Deposits and withdrawals –wire transfer ( a minimum deposit of $10,000 is required) – 0.50%, e-transfer – 1.50%.
The withdrawal fees for cryptos are 0.0005BTC or an equivalent of that ( in other cryptos).
What are the buying limits on this platform?
The maximum express trade that one can make on this platform is $250,000. If you would like to make a larger purchase, however, you can reach out to the BTC OTC desk to obtain personal help for that. You can also simply use the Pro trade feature.
Bitbuy deposit maximum is as below:
E-Transfers – maximum of $10,000 per day
Wire transfers – $500,000
Which countries are supported by Bitbuy?
From a technical perspective, Bitbuy can work from any corner of the world, but it is only useful to Canadians as of now. If you want to sign-up, you will be required to provide a North American telephone number. Not forgetting that the only fiat currency that the platform supports is the Canadian Dollar.
How does Bitbuy offer its customer service?
Bitbuy offers customer support through several avenues, including:
Customer support telephone line
Email support –offers responses in under 12 hours even during weekends.
Social media platforms – they have plenty of activities going on.
---
Is Bitbuy a genuine platform or is it just a Scam?
In my opinion, Bitbuy is a genuine platform that is out to streamlined services by concentrating on the fulfillment of simple services as opposed to a wide variety of services. The platform has simplified the purchase and sale of cryptos for those living in Canada.
The platform has been around for more than 5 years now and has not had any major case of fraud reported or spoken about on the news platforms. I looked at what the customers are saying about this platform and discovered that the services are generally average.  It for instance has a rating of (3.2/5 stars ) on Trustpilot, a very trusted consumer trust site. If you want an excellent platform that has more options and presents more benefits, then you can try out by recommended alternative below:
Get yourself a crypto ATM Card that you can use in any of the very many supported ATMs in any corner of the world.
---
Pros and cons
Pros
Great customer support is offered
It has been around for several years now
The fees are somehow reasonable
Cons
Does not support credit and credit cards
Best-suited for Canadians
No app available
---
Final Words and Verdict
Verdict: Legit
Overall Rating:
(3.2 / 5)
Bitbuy is an average platform that is suitable for those living in Canada, and who would like to access a simple platform to buy and sell cryptos. Those living in Canada can use it if they do not have very intense trading needs, but for those who want a larger collection of cryptos, then my recommended alternative below will come in handy.
---
That will be all for my review about what Bitbuy is about. I hope you enjoyed it and that you now know whether or not this will be the platform that you rely on moving forward. Let me know what your thoughts are in the comments section.
Your Friend,
Eric, Investor, and blogger at Start Make Stop Waste!