What is BlockChain Poker? Is it one that you should switch to immediately? We are about to find out that in just a moment! In this review, I will help you understand the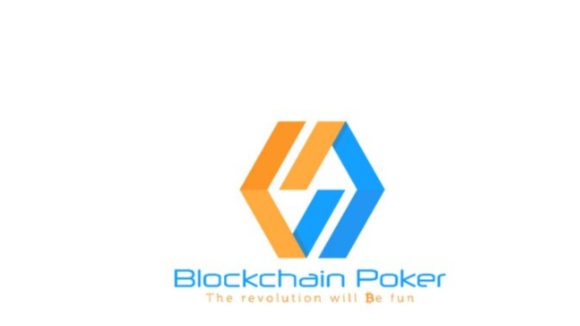 following things about BlockChain Poker:
What is BlockChain Poker about?
What are its main features?
How does one go about the registration process?
Withdrawals and Deposits
Is it Genuine?
Pros and Cons?
---
Name of the platform: BlockChain Poker
Official Website URL: https://blockchain.poker/
Overall Rating:
(2.8 / 5)
Recommended: No
---
What is BlockChain Poker?
Blockchain poker is a web-based site for playing poker. It uses three types of cryptocurrencies; Bitcoin (BTC), Bitcoin SV( BSV), and Bitcoin Cash (BCH). This online poker only has the "No-Limit Texas Hold'em" type of poker but is best known for ease of use and registration, low rakes, and fast processing of withdrawals and deposits and withdrawals when compared to other poker sites.
Features of BlockChain Poker
Blockchain is a web-based cryptocurrency poker created in October 2016. It is not clear who the founder is.
This site allows you to play cash games, regular tournaments, and sit and go tournaments.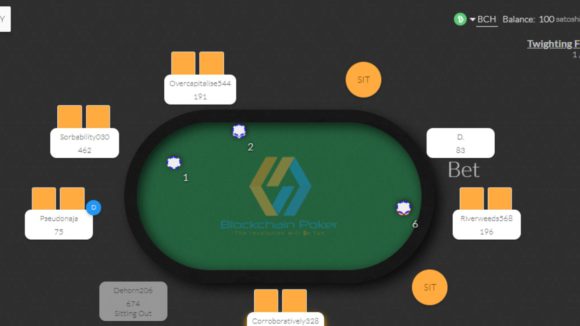 Blockchain Poker provides a free 300 Satoshi (one-millionth of a coin) for all the newcomers so one can actually use the site without placing any deposits.
Generally, on this site, the rake is smaller in cash games where stakes a higher. That means, if you play with Bitcoin cash, the rake is lower compared to when you play with Bitcoin. This is because, with higher blind levels, the rake percentage increases.
How to go about Registration
Blockchain Poker has one of the easiest registration processes. When you get to the site, you only click one button and create an account. There is a blue "Let's Go" and then you proceed to enter your name and password. Blockchain Poker automatically awards new users with 100 satoshis. Satoshi is a fraction of bitcoin. All chips on this site are denominated in the satoshis. With the pre-deposit, you are able to sit at a 1/2 table and try a game without a single deposit. You can actually work your way up with the free chips and earn some withdrawals. Blockchain Poker has freeroll daily tournaments that you can utilize in building up your bankroll.
The hamburger menu on the top right of your screen will show you your account details. Since your user name is usually created automatically on the site, you can change the name to a preferred one in the settings area. The settings menu can also allow you to change the visual theme on the site. It is also advisable to set a password for your account so that in cases where the cookies are wiped, you can still access your account.
Withdrawals and Deposits
One of the advantages of BlockChain Poker is that deposits and withdrawals are processed very fast. All deposits that are made using Bitcoin SV or Bitcoin Cash are usually processed immediately. The Bitcoin cash, however, requires one confirmation before it can be credited. If you do not have this form of currencies, the site has a service (SideShift.AI) that can convert other currencies to the three forms of cryptocurrencies. When using the SideShift, ensure you choose a wallet that only you control.
It is also good to note that when requesting withdrawals where the exchange is needed, the process may take longer than the normal Bitcoin cash or Bitcoin SV withdrawals. In some cases, the rate quote can expire, making it harder for you to get your funds. Generally, deposits are easy and fast unless you are withdrawing large amounts and even then, it takes nothing beyond 10 minutes.
Withdrawals are free of charge when using Bitcoin SV and Bitcoin but Bitcoin Cash has some transaction fees.
Cash games
The user interface on the BlockChain Site is usually familiar to anyone who has been on an online poker site. You have the action buttons, hole cards and the table is where you get to see the bets placed by other players.
Normally, ring poker comes with stakes ranging from 1/2 to 2500k/5000k. The highest stakes with tables of Bitcoins, Bitcoin SV, and Bitcoin Cash are 250k/500k.
All ring games have 9 seats and are NLHE. There is always more than one game going on simultaneously.
Rake 
The arrangement of rakes in BlockChain Poker is unusual and has both its strengths and weaknesses. The stakes across the spectrum are reasonable and can drop up to 1% but the cap increase is what raises eyebrows.
Tournaments 
With the structure of the blinds on the site, tournaments last between 45 to 60 minutes. Customized blind structures are not yet in place but the site provides a road map. Multiple entries can be made if you burst out in a tournament. You can also reenter free tournaments at a small fee.
Hosting a tournament 
One great thing about Blockchain Poker is that parties can create their own tournaments among themselves. You can give a personalized name to your tournament and also set the logo as any picture of your choice. Some people use that to market their product which is an opportunity maximized.
Is it Genuine? 
BlockChain Poker is 100% genuine. It, however, does not offer exemplary and professional services. It is one that does not pay close attention to consumer satisfaction, as can be revealed by the poor ratings on Trustpilot.If you are getting started with online casinos, my advice would be that you never work with a platform that has poor ratings, since you could end up being the victim. No matter how much other people try to justify such platforms, you should stay very far away from them.
Pros and Cons
Pros 
This site creates an account for you once you click. There is no point you are asked for your personal information. All you need to do is change your names from the pre-set name to one that you desire.
Black Chain Poker allows you to create private games and tournaments. With this site, you can enjoy some game night with your friends without having to be physically together
There are a good number of micro-level games
It has a very friendly user interface. Anyone who has ever visited an online poker site will have an easy time on this site
It is usable on mobile phones.
BlockChains have ensured they are always making elements of their online platform better now and then
A new user gets to enjoy free 300 chips. This means that you can actually enjoy a game without having to place any deposits
Blockchain Poker is on Discord, Reddit, Twitter and Telegram
This site has also provided useful plugins that help convert other currencies to the required cryptocurrencies. So not having the right currency should not stop you from placing your bets.
This site in comparison to other sites processes the withdrawals and deposits pretty fast
Cons
Blockchain Poker has very basic graphics with a little animation and zero player avatars which can be perceived as boring
This site only has one type of poker
Very few high stakes or medium poker games available for players
---
We have come to the end of the review about what BlockChain Poker is. Do you have any questions that you would like to ask or remarks that you would like to put forward, do not hesitate to do so in the comments section!
I wish you well.
Your Friend,
Eric.