What is Bull Bitcoin? Is it one that you can trust or is it one that you should keep away from? What is so unique about it anyway? Join me in today's review as we have a look at what Bull Bitcoin has to offer. Listed below are the main elements of the review:
What is Bull Bitcoin?
How does one create an account on Bull Bitcoin?
How does one Buy Bitcoin on this platform?
How to fund your account on Bull Bitcoin
The fees you can expect to be charged when using this platform
Can you pay bills with BTC using this platform?
Is Bull Bitcoin genuine or is it a Scam?
Pros and Cons
---
Name of the platform: Bull Bitcoin
Official Website URL: https://bullbitcoin.com/
Overall Rating:
(4.8 / 5)
Recommended: Yes ( only for those who want to purchase Bitcoin only- no other cryptos are supported)
If you want a safe and secure platform on which you can access a wide variety of cryptos, here is one that you can try
---
What is Bull Bitcoin?
Bull Bitcoin is a Canadian exchange platform that only deals in Bitcoin. Many other exchange platforms in this space usually deal with a couple of cryptos, such as Ethereum, Litecoin, and Bitcoin Cash. The owners of this platform consider themselves Bitcoin maximalists, in the way that they believe that Bitcoin will eventually take over the central-bank fiat currencies fully, and become the sole global monetary and financial system.
The owners of Bull Bitcoin are themselves Bitcoin hodlers, and are avid believers that Bitcoin is the way to go. This company is actually self-financed- no outside investors are around to pull any strings around.
How does one create an account on Bull Bitcoin?
Creating your account on this platform should actually be quite easy and straightforward. You will be required to provide some personal details, including:
Bank account information
Your email address
Phone number
Upon the verification of your bank account, you will be in a position to start purchasing Bitcoin. With Bull Bitcoin, you have to fund your purchases using your bank account.
There are some platforms with which you can purchase Bitcoin without necessarily providing most of your personal information, but that is not the case here. You are actually required to provide proof of identity, and to meet all the KYC regulations. Such is the information that Bull Bitcoin actually clarifies that they need to meet their legal obligations in as far as KYC is concerned. That said, they promise that your information will not get shared with anyone else, right from the moment you submit it.
How does one Buy Bitcoin on this platform?
Buying Bitcoin on this platform involves a very simple and secure process. One important thing that you should know about this platform right from the word go is that it does not act as a custodian of its customers' funds. It exists as a non-custodial exchange, hence customers should present a Bitcoin wallet address for the purposes of storage and payment.
This platform comes with its built-in Crypto Contract feature, which provides undeniable proof of all the transactions that have occurred. This means that whenever you purchase BTC tokens, they are usually sent to your personal wallet, and this platform gives you an invoice to prove that the transaction actually took place.
How to fund your account on Bull Bitcoin
The process of buying Bitcoin usually begins with one sending funds to their Bull Bitcoin account. To do this, you have to log into your account and click "Fund Your Account" on the main menu ( you will find it on the left side).
You should then proceed to choose your payment method, as well as the amount of money that you want to transfer. The payment methods that are accepted on this platform are:
Interac e-transfer
Direct Wire
Wire Transfer
Desjardins Transfer
Liquid CAD
The Bull Bitcoin system usually generates an invoice that has the information that you need to present to your bank. You should then log in to your bank website to initiate the cash transfer. The manner you initiate the transfer will differ from one bank to another, though it should be manageable on the overall.
Upon funding your account, you will view the Bull Bitcoin balance in Canadian Dollars. The next step will be to select the "Buy Bitcoin" option. You should insert the amount of Canadian dollars that you intend to spend. Bull Bitcoin will show you the Bitcoin you will receive, for the amount that you spend. You must then provide your BTC or L-BTC address, where your tokens will be sent.
The purchase process may not seem very intuitive at first, in comparison to other platforms, but it has a major advantage in the way you get control over your funds ( since Bull Bitcoin is not a custodial platform).
The fees you can expect to be charged when using this platform
With Bull Bitcoin, the fees are technically nil. They for instance do not charge you any additional fees for funding your account, or for even purchasing BTC.  Bull Bitcoin actually makes money through the spread, which is simply the difference that exists in the price at which they sell the tokens, and the price at which they purchase their BTC from their customers, or OTC.
Can you pay bills with BTC using this platform?
Yes. Bull Bitcoin has its Bylls section, through which you can pay bills using Bitcoin. According to the owners of this company, they have close to 9000 billers. If you want to pay a bill, all you have to do is to go to the main menu, and click on "Spend Bitcoin".
You will access a list of billers that is searchable, and one that covers a wide variety of services (utilities, internet services, and tax payments to the Canada Revenue Agency). The good thing is that you can add your own billers to the list if they are not already on it. When you make payments using Bitcoins, the biller usually receives the money in fiat.
To ensure that you can pay your bills without worrying about the coin fluctuations, Bull Bitcoin has its rate lock procedure in which there is a 15-minute window for you to go about your transaction. Bull Bitcoin will therefore convert your BTC at the going rate at the time you were initiating the transaction.
---
Is Bull Bitcoin Legit or is it a

Scam

?
In my opinion, this platform is genuine. It is actually one that is doing an impressive job at seeing to it that there is a speedy adoption of Bitcoin by new users. I had a look at what its customers are saying about it, and I realized that they are actually satisfied with what is being offered. With a rating of (4.8/5) stars on Trustpilot, then I think it is a platform that is effective at what it is trying to achieve with the delivery of service to its customers.
This platform unfortunately only supports Bitcoin and does not offer its own BTC wallet. If you are interested in a Bitcoin exchange that has more functionality, then you can have a look at what my recommended alternative to Bull Bitcoin has to offer.
My Number 1 Recommended alternative to Bull Bitcoin 
---
Pros and cons
Pros
Good customer rating
Effective
Rate lock procedure when paying bills
Non-custodial
Cons
Only BTC is supported
No crypto ATM card offered
---
Final Words and Verdict
Verdict: Legit 
Overall Rating:
(4.8 / 5)
Bull Bitcoin is a platform that diehard Bitcoin fans can use to purchase BTC if they are living in Canada. This platform offers a simple and easy to use platform that Canadians can use to make their BTC purchases right after funding their accounts with their bank accounts. I actually do not have a problem with recommending this platform to those who would want to work with a BTC-exclusive exchange. If you are, however, looking for alternatives, then you will do just fine with the recommended alternative below: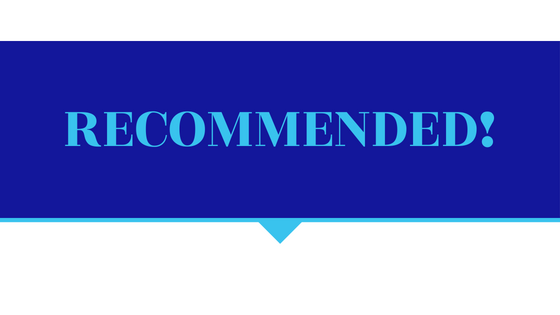 ---
That is all for my review about what Bull Bitcoin is. I hope you now understand what this platform has to offer, and whether it is actually one for you or not. If you have any more queries about it, you can drop them in the comments section- I will get back to you asap.
Your friend,
Eric, investor ,and blogger at Start Make Stop Waste!