Today I review bUnited for you. What is bUnited? a Scam or a Legit way for you to save the world and make money at the same time? Wouldn´t that be a dream? Well, this is one of the main questions we help you answer if it is possible in this short review! Let´s go!
Name of the product: bUnited

Official Website URL: https://bunited.com/en/
Overall Rating:
(4.5 / 5)
Chairman: Jim Jorgensen
Recommended? : Yes
Intro
It has been said that great things happen when people come together. Such is a philosophy that has been used to create a stable foundation for several businesses that have benefited both its owners and the society at large. One of the most popular entities that rely on a 'people coming together" model is bUnited. In this review, I shall explain to you what the core business of this company is, and whether it is one you should establish business with.
The guiding questions for this review are:
–    What is bUnited?
–    How does it work?
–    What are its main features?
–    Is it genuine?
–    Are there any income generation opportunities?
–    Pros and cons of bUnited?
What is bUnited?
bUnited has managed to establish its position in the current world as a free membership program that offers people a commission for getting other people to join. The tagline of this program is 'Get Paid to unite", which is actually the motivation point for those who would like to make an extra income by referring people to join.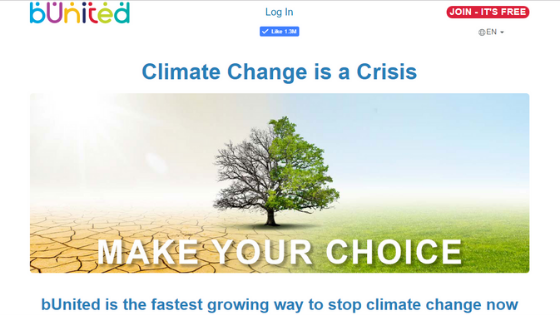 The goal of bUnited is to create a revolutionary movement that can shift power from the giant corporations to consumers. There are very many decisions that are made by big corporations that end up affecting many consumers, despite the fact that these consumers have the power to influence such decisions. This mainly applies to the prices of the products and services that these companies provide. BUnited seeks to establish a community that can collectively negotiate for massive discounts for the underlying products and services.
On the same note, bUnited is also out to partner with these large corporate entities and to reward those who agree to be part of its greater course to make the world a better place. Those companies that are displaying significant effort in as far as protecting the environment and providing basic needs is concerned are bound to receive their reward from bUnited.
Simply put, this company is all about uniting consumers so that their voice can be heard, reward those corporations that show that they want the best for all consumers, and push for companies and other individuals to uphold practices that protect the environment and make the world a safe place for everyone.
This company is currently still seeking the support of the general public, in their capacity as the consumers, and it is offering rewards to those who bring new members on board.
How does it work? 
It is crucial for us to establish the model that bUnited relies on since this will help us in making a decision as to whether to join this movement or to even recommend other people to join. The steps outlined in bUnited's official website are as outlined below:
–    Step 1- Join and Invite your friends 
The current objective is to have as many people as is possible to join bUnited. The end goal is to have a large community that can collectively protect the climate. In order to accelerate its growth, this company offers to pay you every time you bring a new member on board.
–    Step 2-Using the power of bUnited's community
Once most people have joined this movement, it is possible to negotiate lower prices in large companies. All that this community will require is for these organizations to make the world a more sustainable place with every single purchase that is made.
–    Save money and save the planet
You can end up saving up to 30% on certain commodities if you are part of this community. Every purchase contributes to bUnited's aim to save rainforests and to plant trees.
Features of bUnited?
bUnited is offering all consumers the opportunity to earn an income by bringing people on board through a referral program.  A $10 referral payment is reserved for you, for each referral made give levels down. A payment calculator is provided for you on this company's website, and you can use it to estimate your potential earnings based on the referrals made.
Upon creating a sizeable community, bUnited plans on making the following two features available to the consumers:
–    Massive discounts on products offered by companies that are part of the movement.
–    An opportunity to make the world a better place by saving the environment.
Is it genuine?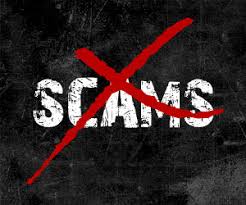 The genuineness of bUnited is yet to be put to the test since it has not released its funds to anyone yet. Those people who have managed to bring referrals on board have been requested to wait for the company to facilitate the transfer of the funds. As you can see, it would be too early to judge the genuineness of this company. Also, this company is still in its very early stages and has only gathered the support of very few corporate entities. There is hope that those who have referred people to join will end up getting paid eventually.
The best thing is that you do not pay any fee to join, so there is nothing to worry about in terms of the loss of money.
However, am sure you love the idea as much as I do, I mean, If you have nothing to lose and you will help make the world a better place, why not join and bring all your friends on board?
Income-generating opportunities 
As you may have already concluded, bUnited offers you the opportunity to earn an income through the referral program. The amount of income earned is to a great extent dependent on the quality of your referrals in all the referral levels (up to the 5th level). The payment calculator will be quite essential in determining the amount of money you can expect to raise by dedicating your time and resources to spread the word about bUnited's mission and to get people to sign up.
Pros and cons 
It is always smart to compare the positive sides against the negative ones to get a better overall view of something. As always in the reviews on this website (StartMakeStopWaste) we provide you with some clear points on both sides of the spectrum:
Pros
It is free
Easy to get started
Supports a good cause –to save the environment
Massive discounts are promised once the company becomes well-established.
1,3 MILLION Likes on Facebook (That is something that indicates that this might become a huge success)
Cons
The payment is not guaranteed.
This company is still at its infancy, hence no one can be sure if it will become a success.
---
Do you own or represent bUnited?
If you are a representative, or associate of the bUnited and have found something not to be correct in this review please, feel free to tell and I will make sure to update the info on this post. The easiest way to do it is in the comment section below or by simply sending us an e-mail.
---
Final words and verdict
Verdict: Recommended!
Overall rating:
(4.5 / 5)
Ok, I think that sums up the overall view of The bUnited opportunity pretty good. It is in my personal opinion something with great potential, and who doesn´t want to be part of making this world a better place? AND at the same time make money doing it, right?
I am going to promote this myself, and am all aboard on this boat, no matter if it will sink moving forward or become the new boat of Noa.
Keep in mind that bUnited currently got 1,3 Million likes on Facebook, so there is some huge potential here if this thing really takes off, and as with everything else, it is the early birds that get the best worms…
---
How you can get many signups to bUnited (or to anything)
The way you make money with bUnited (hopefully) is by doing affiliate marketing, a proven to work business model that has made many people able to quit their 9-5 + made many people completely economic independent, as well as millionaires and even billionaires.
I suggest that you learn the skill, no matter if you are going to promote bUnited or not, as when you have the skill you can sell ANYTHING you want… and hey, maybe you think money is evil… but here is the thing, you can help and do more in this life if you got money… that is just how it is… Money itself is not evil, it all depends on what you do with it, right?
Anyway,
There is more than one way to learn this stuff called affiliate marketing, I know of many good courses both for beginners and also for more seasoned affiliates to develop their skills,  have many of them listed on this website. However, the absolute best one I can recommend is (without a doubt) Wealthy Affiliate.
First of all, it is free for you to try for as long as you want before you decide if you upgrade to the premium version. Other than that it is super simple to use and start building your online empire with. It is plain and simply perfect for beginners, however, there are many benefits even if you are a seasoned affiliate as well, so if you haven´t already checked it out then I would highly recommend that you do!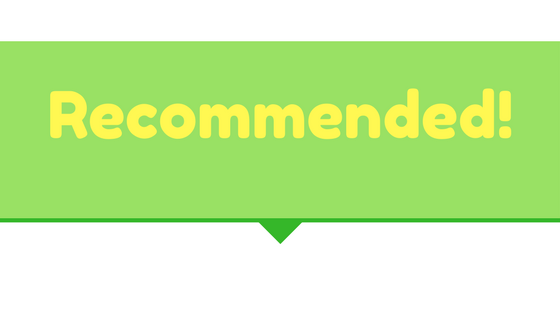 ---
I hope you found this review of bUnited to be helpful and that you now have a better understanding of what it is and if it is something for you or not. Please, if you have used any of its services then share your experience in the comment section below! Also, if you got any questions about this I will be more than happy to answer them below!
I wish you success!
John,
founder of: Start Make Stop Waste