Today we take a look at ClickMeter.com for you. What is ClickMeter.com? A good alternative or not? This is just some of the questions this short review will help you answer! Ok, with that being said, let´s go!
Product: ClickMeter

Website: www.clickmeter.com
Owner: N/A
Price: Packages Starts at $29 per month (See further down in review for full details)
Who is it for: Internet marketers
Overall rating:
(4 / 5)
What is ClickMeter about?
ClickMeter's mission is to assist marketers to take control of the website marketing links they own and for them to maximize their conversion rates. They usually present a portfolio of tools which are presented on a single virtual platform on which users are given the option to monitor, make comparisons and to optimize all the links they own in one place.
The company was established in 2012. It was and is a by-product of a well-developed website marketing agency. The ClickMeter System was relied upon as a web tool that addressed the needs of the company that owned it, but it soon evolved and managed to stand on its own, providing software solutions to agencies.
How to Use ClickMeter
In order to access the services provided by ClickMeter, you are required to click on the "Get Started" Button at the top of the landing page. Once you click on that button, you are automatically redirected to a page on which the company's plans are well-displayed.
As a visitor and client to the website, you are required to select the plan that best suits you. You can adjust the events per month that you want to have, along with the data points that you require, on each plan by clicking on the (+) or (-) buttons.
The best thing about this site is that you can order your plan in a single step. In this step you are required to do the following:
Specify the number of months you want the plan to run, which is monthly, for 12 months and for 24 months. If you have a promotion coupon you can add it by ticking the box before the question "Do you have a promotion coupon".
Provide your account sign up information. ClickMeter usually serves its clients by having them create accounts for easy follow up and organization.
Select the payment method (PayPal or Credit card), before you can proceed to the check-out part.
What service is actually provided to clients?
ClickMeter's services and products are geared towards enabling clients to get the most out of their links.
Their service provision model is founded on the following:
The redirection of links
Link tracking
Link monitoring
Link Sharing
The services they provide are aimed at serving clientele in the form of agencies, affiliates, advertisers and publishers.
The team of experts at ClickMeter are in the business of providing software solutions to their clients by giving them the best web-marketing services.
The available packages
ClickMeter offers its services in terms of plans that are packaged in a manner that clients can easily choose and select. They only have three plans which are packaged on the basis of a number of features. Below are the packages that are availed for purchase:
Medium
This package has the following features:
5,000 Events per Month (Adjustable )
500 Data points(adjustable )
1-year Data storage
100+ features
Affiliate marketing tools
A/B test rotator
Full Excel export
1 Branded domain
Track conversions and revenue
Retargeting /Remarketing
Large
This plan has the following features:
200,000 Events per Month (Adjustable )
20,000 Datapoints(adjustable )
2-year Data storage
100+ features
Affiliate marketing tools
A/B test rotator
Full Excel export
10 Branded domain
Track conversions and revenue
Retargeting /Remarketing
10 Sub-accounts
Click fraud protection
Your logo in exports
X-large
This package has the following features:
2,000,000 Events per Month (Adjustable )
200,000 Datapoints(adjustable )
3-year Data storage
100+ features
Affiliate marketing tools
A/B test rotator
Full Excel export
100 Branded domain
Track conversions and revenue
Retargeting /Remarketing
100 Sub-accounts
Click fraud protection
Your logo in exports
Dedicated engineer support
How are the packages priced?
The packages provided by ClickMeter by ClickMeter are priced in the following matter:
Medium Plan : $ 19
Large Plan : $ 99
X-Large Plan: $ 349

Payment for the orders is done through the payment and credit card platform:
American Express
PayPal
MasterCard
Visa
Customer Care and Support
Most of the support that is provided by ClickMeter comes in the form of a knowledge base or the Frequently Asked Questions (FAQ). The FAQ section covers a range of concerns that are likely to be raised by clients.
There are case examples that clients can look into if they want to learn the best way to go about maximizing and tracking their performance. ClickMeter also offers a number of videos aimed at educating clients on how to best use this platform to make the best use of their links.
Anyone seeking help can find it in the many articles that are geared towards providing solutions to virtually any problem that arises and that requires attention.
Those who are not able to solve problems or want to liaise with the support team can also do so through live chat support platform that pops up when one accesses the ClickMeter website.
Is ClickMeter a Scam or a Genuine site?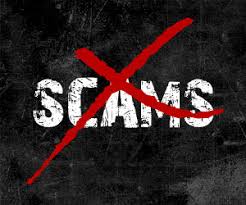 ClickMeter's genuineness is to a great extent founded on the availability of information of their team on their website. This helps to build instant trust with clients visiting the website for the first time. There are also several reviews that are offered for this site in review websites. Since review websites usually target websites that are owned by existing companies or individuals, this means that ClickMeter is a genuine site.
ClickMeter has a rating of 3.5 stars on Capterra (https://www.capterra.com/p/145772/ClickMeter/ ), 8.7 stars on Finances online (https://reviews.financesonline.com/p/clickmeter/ ) and 3.6 stars on Alternite.Me (https://alternative.me/clickmeter ).
The pros and cons
The pros and cons that clients are bound to encounter as they deal with ClickMeter are as follows:
Pros
Simplistic and easy to navigate website
Well-packaged plans
Simple processes in the check-out system.
Trustworthy –serves many known businesses
Offer a 30-day money back guarantee.
Excellent color palette
A very detailed FAQ section for customer support
Cons
No physical address is given
Fairly low ratings
---
What can be altered about the site?
This site sticks to professionalism in the way everything is presented for viewing by visitors. The website is actually neat. The only alteration would be in providing an actual support system where a functional email address and physical address can be listed.
---
Alternative site
Webplatter (https://www.webplatter.com/) is a suitable alternative to ClickMeter. ClickMeter is however superior in that they offer the help clients needed in terms of providing human support, while Webplatter only provided content that clients can use to learn how to carry out website traffic optimization activities.
P.S. 
My absolute #1 recommended alternative site must be Clickmagick though, it is absolutely free to try out for 14-days and they have a full 30-day money back guarantee after that as well.
---
Concluding Thoughts
Verdict: The Site is reliable and trustworthy
Overall rating:
(4 / 5) 
This site strikes gold by packaging its plans in a way that most clients can afford to purchase as they seek to use the outlined features to optimize traffic to their websites. ClickMeter also has an impressive FAQ section that clients can rely on to learn many things that can help them to solve the challenges that they encounter in the course of using the services provided by ClickMeter is concerned.
What place I would recommend instead?
There are some different great alternatives out there, and I have listed some of them on this website, but the absolute best one (my favorite) is going to have to be Clickmagick as it will give you the best features (in my opinion) and also is simple to use and understand, plus you are in full control of everything. They also offer you a FREE 14-day trial so you can test their service out before and if you decide to purchase it later on.


I hope you found this short review on ClickMeter.com to be helpful and that you now have a better understanding of what it is and if it is something for you or not. Please, if you have used it yourself then share your experience in the comment section below as it can help others. Also, if you have any questions about this review I will be more than happy to answer them below!
I wish you success!
John,
founder of: $tart Make $top Waste