Today we take a look at Clickonomy for you. What is Clickonomy? A scam or a legit service? Will it be the one of your choice or is there better alternatives out there? This is some of the questions this short review will focus on. Ok, here we go!
Product: Clickonomy
Website: www.clickonomy.com
Owner: Anik Singal
Price: Free to join (you only pay for the clicks you buy)
Who is it for: People looking to buy or sell solo ad clicks
Overall rating: 
(4 / 5)
What is Clickonomy? – An Overview
Clickonomy is a website where you can either buy or sell solo ad clicks as a form of online advertising. You can buy or sell to and from other members of the site. The founder of the website is the highly successful internet marketer named Anik Singal. He is the CEO of Lurn and has been involved in many successful online projects in the past.

This kind of website itself is not unique in any way as there are many similar sites out there.
P.S. The most well-known and trusted one is Udimi that works pretty much the same way.
==> Click here to read more about that one
---
How does it work?
To getting started using the services of the site is very simple. First, you have to sign up for a free account of course, after that you set up your account profile, add a photo, decide if you are a seller or buyer (or both), etc. When that is done you are all set to start either buying or selling solo ad clicks.
---
The services offered
As mentioned above the 2 main services of the website is the buying or selling of solo ads. There is also the function of contacting other members of the community and communicate with them.
---
How about the support?
One thing I always put weight on when it comes to the support quality of a company is if they got a live chat function or not. Does Clickonomy have this? No, they don´t have that. The way you can contact support is by filling in the "support form" and wait for an answer by e-mail.
---
Is Clickonomy a scam?
So, is Clickonomy a scam? No, it is not a scam, it is simply another solo ads platform. Can you be scammed on the website? Well, it could happen, that you buy clicks that aren´t that good, that can happen on any similar platform. It is always recommended that you start small (buying a small number of clicks), to test out different sellers to see how they perform.

The above screenshot (from the Clickonomy website) show some numbers from the website, as you can see the platform got over 20,000 users and has sold over 3 million clicks.
The pros and cons
It is always a good idea to compare a company's positive sides against its negative to get a better overall picture before you decide if it's for you or not. As always we provide you with some clear points on both sides of the spectrum to make this job easier for you (see below).
The good
It is simple to get started
It is free to sign up
Owner with a good reputation
The bad
It can take a while before you find a good seller on the platform
You can lose some money
---
Final words and verdict
Verdict: Legit
Overall rating:
(4 / 5)
Ok, I think that sums up the overall picture of Clickonomy pretty good. It is absolutely a legit website and also a good alternative for you who are in search of buying or selling solo ads. As mentioned above, the solo ad buy and sell website I recommend the most is Udimi.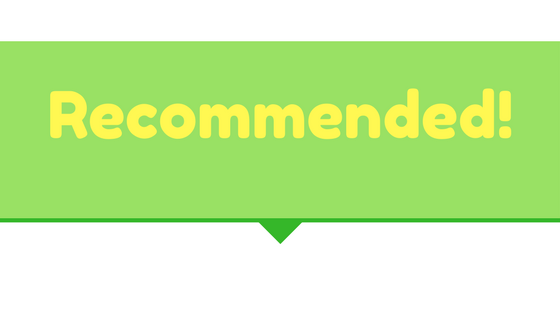 ---
I hope you found this short review of Clickonomy to be helpful and now you should have a better idea of what it is and if it is for you or not. If you have used the website yourself, then please share your experience in the comment section below. Also, if you got any other question about this review I will be more than happy to answer them below.
I wish you success!
John
Founder of: $tart Make $top Waste