What is Coinhouse? How does it compare to it's competitors in terms of effectiveness? Is it one that you can hope to gain unique benefits from or is it just another regular platform? Join me as we unearth such and more things about this platform. Here is the structure that this review will take: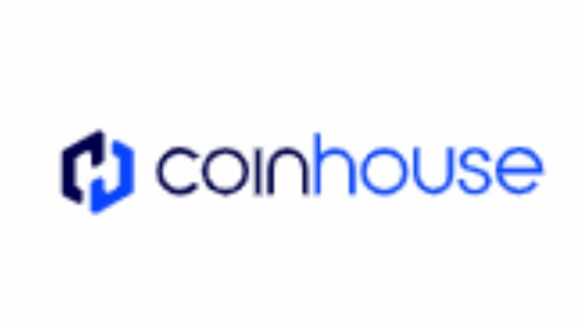 What is Coinhouse?
What are the key features of Coinhouse?
The countries supported on Coinhouse
The fees charged on Coinhouse
How safe is Coinhouse?
How does Coinhouse offer its Customer Support?
Is Coinhouse Genuine Or Is It a Scam?
Pros and Cons
---
Name of the platform: Coinhouse
Official Website URL: https://www.coinhouse.com/
Overall Rating:
(4.5 / 5)
Recommended: Yes
==> You can access more features on this recommended alternative ( no premium tiers) <==
---
What is Coinhouse?
Coinhouse exists as a regulated cryptocurrency broker that mainly serves customers who are living in Europe. This service was created back in 2014, and it has its head offices in Paris, France. Just as is the case with other brokerage services, Coinhouse acts as a one-stop-shop for everything you can need with regards to cryptocurrencies. You can access everything ranging from personal advisors, decentralized crypto products, as well as safe cryptocurrency storage. The services offered by Coinhouse come in the form of three different tiers, namely- free, premium, and platinum. These tiers are mainly differentiated by the pricing.
Whereas a free account can allow you to purchase BTC, ETH, and LTC through a debit and credit card, or even through a bank transfer, with a platinum account, you can access the support offered by a dedicated market analyst who can offer personalized services.
What are the key features of Coinhouse?
Some of the features of Coinhouse that you can enjoy as a user of this platform include:
1. Cryptocurrency brokerage services
Coinhouse specializes in assisting its customers to buy, sell, swap, and store cryptos, and to navigate the very volatile and complex cryptocurrency markets.
2.  A very fast way to purchase cryptocurrencies
With Coinhouse, you are presented with a very fast way to buy cryptos using your credit/debit card. You can purchase BTC, ETH, and LTC using your free account, but can access over 300 cryptos with your premium subscription.
3. Security for your cryptos
Coinhouse ensures that its users enjoy Integrated Ledger Vault security solutions offered by a reputable crypto asset security company.
4. Personalized assistance
If you can part with € 39 per month, you can access have your personal advisor, a pool of investment strategies, reduced commissions, and much more.
5. Tax consultation for the premium customers (free)
Cryptocurrency taxes can be quite complex, but with the in-house team at Coinhouse, you will have a very easy time going around it.
The countries supported on Coinhouse
As of now, you can access Coinhouse and create an account if you are living in the following nations:
Austria, Belgium, Bulgaria, Cyprus, Croatia, Czech Republic, Denmark, Estonia, Finland, France, Germany, Greece, Hungary, Ireland, Iceland, Italy, Latvia, Lithuania, Liechtenstein, Luxembourg, Malta, Monaco, Netherlands, Norway, Portugal, Poland, Romania, San Marino, Spain, Slovakia, Slovenia, Sweden, Switzerland, Romania, as well as the United Kingdom.
If you are living in the USA, unfortunately, you cannot open a Coinhouse account.
The main requirement for opening your Coinhouse account is a SEPA bank account. You should also pass your Know Your Customer (KYC) checkup after getting registered. Just to clarify what you may have already guessed, Coinhouse is actually a fully regulated platform, which means that customers are protected by the anti-money laundering laws.  All customers are expected to verify their accounts by submitting a copy of their ID or passport, proof of residence, along with other documents. The verification process with this platform can take up to 24 hours.
The fees charged on Coinhouse
As earlier on highlighted, Coinhouse has three membership types that are mainly differentiated by price. These accounts have different features and fees.
Standard Account – free
You can access BTC, ETH, LTC
Access to online customer service
Conservation service
Buying offline – 4.9% + €9.90
Selling offline – 3.9% + €9.90
Buying via Card- 4.9%
Buying via SEPA- 4.9%
Crypto swap- 0.5%
Premium Account- €39 per month
Access to more than 300 cryptos
Personal advisor
Access to the decentralized financial products
Reduced commissions
Min deposit is €5000
Buying offline – 2% or 3.9%
Selling Offline -2%
Buying via card- 3.9%
Buying via SEPA- 2%
Crypto swap – 0.5%
Platinum Account – €249 per month
Dedicated market analyst
Multi-signature custody
Customized trading
Minimum deposit – €100,000
Buying offline – 2% or 3.9%
Buying via card- 3.9%
Buying via SEPA – 2%
Selling -2%
Crypto swap- 0.5%
How safe is Coinhouse?
Coinhouse claims to be a secure exchange, moreso due to the fact that most customers' funds are stored in a cold storage wallet. These wallets  utilize the Ledger Vault Solution for which:
All assets held by Coinhouse are usually protected from unauthorized access.
This platform utilizes complex end-to-end hardware transfers that have very strict user access controls.
Coinhouse has its unique multi-authorization governance model.
Most of the cryptos on this platform are held in cold storage, with just a small fraction of the cryptos being kept in a hot wallet for the purposes of withdrawal.
Besides that, we have already highlighted that Coinhouse is a regulated platform that has already put in place very strict anti-fraud, anti-terrorist financing, as well as KYC policies. For the extra security for your personal account, you can activate Two Factor Authentication for your account. In addition to that, Coinhouse does not allow the sharing and resale of consumer data by any means, hence you can be sure that all the information that you submit is treated with respect.
How does Coinhouse offer its Customer Support?
Coinhouse has its support staff ready to serve its customers by taking care of their issues, through the following channels :
Email
Web support
Phone
Social media channels
Physical offices
---
Is Coinhouse Genuine Or Is It a

Scam

?
In my own opinion, and as far as I can tell, Coinhouse is a genuine platform. It is a regulated platform, which makes it quite secure in comparison to other exchanges of its kind. It is actually a platform that has quite a wide variety of features, which you may have to pay for, depending on the account type.
On a platform like Trustpilot, this platform has a (4.5/5) star rating, with more than 72% of all the customers who have given their feedback suggesting that this platform is excellent. On the overall, most of the other reviews given on other consumer trust sites also point to Coinhouse being a reliable platform.
Want to access premium services on a similar crypto exchange without having to part with such a huge amount of money?
Here is an alternative that you can have a look at. 
---
Pros and Cons
Pros
Fast way to purchase cryptos
Experienced customer service
Regulated
Impressive customer reviews
Cons
High fees for premium and platinum accounts
Cant access many cryptos with a free account
SEPA bank account is needed for one to trade
---
Final Words and Verdict
Verdict: Legit
Overall Rating:
(4.5 / 5)
Coinhouse is a safe and regulated platform that I think is helping its customers achieve their objective to access a platform on which they can purchase, sell, store, or swap their cryptos. It also offers premium tier accounts, which have more features than free accounts. I would not be hesitant to recommend Coinhouse, though I think one can get a better deal with my number one recommended alternative to it, without paying such a huge amount of money.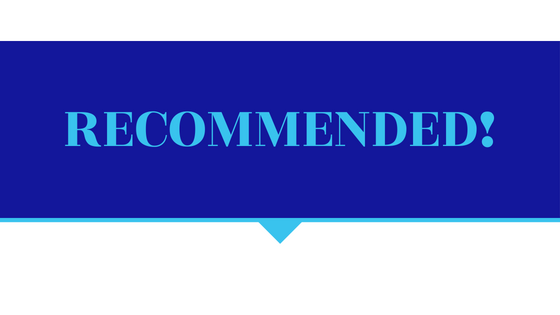 ---
Thank you for making it to the end of my review about what Coinhouse is about. I hope you enjoyed it, and that you will also have a look at what the recommended alternative has to offer as well. Let me know if you have any questions or comments regarding this platform in the comments section.
Your Friend,
Eric, investor, and blogger at Start Make Stop Waste!