Today we take a look at Conversiobot for you. What is Conversiobot? How does it work? Is it something worth trying out for you? This review is going to be an interesting one for you so let´s jump right into it!
Product: Conversiobot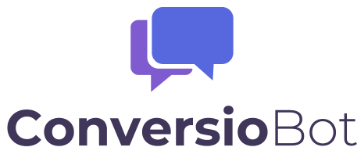 Website: www.conversiobot.com
Owner: Simon Wood
Price: Starts at $47
Who is it for: affiliate marketers, WordPress bloggers, e-commerce sites, local businesses, etc
Overall rating: 
(4.8 / 5)
What is Conversiobot about?
Explode Your Website Sales! That is exactly what this tool claims to do and after trying it out myself for only a short period of time now I have to say that I agree, it increases sales and collects leads for you that you otherwise wouldn´t have caught before they leave your site.
First of all, as you clearly can notice on this page, I have a chat app popping up, that is because I have invested in Conversiobot myself, and am using it. So, that probably explains pretty well what this is all about. This product is (surprisingly) super simple to get started using as there are even done for you templates available.
If you would want to create your own chat-bot it is so simple, even a 7-year old could do it, watch a demo on how exactly it works below: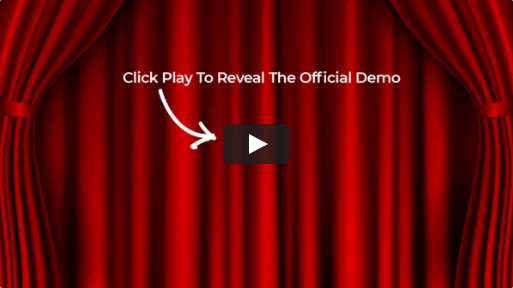 Conversiobot is using the latest AI technology and is a product that allows you to use so-called chatbots in your advantage on for example your website.
How does it work?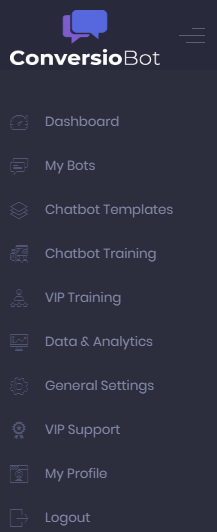 As explained in the video above, you simply modify your bot like you want it to look, and what you want it to say, and what actions you want your visitor to perform.
Do you want your visitor to share your content?
Do you want your visitor to sign up for your e-mail list?
Do you want to sell something (super targeted) to your visitor?
Do you want to perform a quiz on your visitor?
Or maybe ALL of them?
No problem!
Simply copy and paste a line of code into your website once you have customized your bot as you want it to behave.
After that, the bot will start working for you 24/7 on autopilot.
You can see statistics on how it performs, and make changes to it whenever you want in ridiculously easy
Done!
---
Who is this for – Explode Your Website Sales!
This is for A LOT of people if you are an online business owner of any kind you absolutely want to try this out as it will help you out a lot in many other ways, and not only the obvious ways as getting more leads and sales but also by giving your website more authority and social proof just to name another great benefit.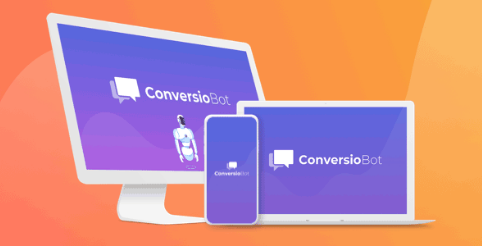 This is for (just to name a few):
WordPress Blogs
Affiliate Review Sites
eCommerce Websites
Local Business Sites
Sales Letters
Consultancy Websites
Sales Letters
etc, etc
**Check this page out (and you WILL understand very fast if this is for you + $10 discount)
---
How much does it cost?
This is also a very positive thing, as the chatbot is very low priced I would say, it could easily be sold for A LOT more and I am actually surprised it doesn´t cost more than it actually does. But in a good way, of course.
You can actually get started with this for only a $47 one time fee. That is insane when you think about the HUGE value you get. However, there are some upsells, and personally, I bought every single one of them (except the last one) as they are simply great upgrades and allow me to save time and also set me up for greater future use of the tool.

Another thing that surprised me: Normally, upsells tend to have at least one (or a couple) of "higher cost" additions but the one that cost the most is the "done for you Pro" package that is not even cost a hundred bucks.
Make money selling this bot as your own!
Yes, that is actually something you might want to consider doing, it is an opportunity for anyone, no matter if you even got a website or not, or plan to use the bot on your own. This is something that is an easy sell if you find website owners of different kinds… and there are many website owners in this world lol!
The last upsell actually allow you to sell this bot as your own (with full rights) and it also includes training on where and who to sell it to.
P.S.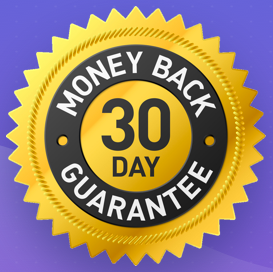 Keep in mind that this is absolutely risk-free to try as you are protected by a FULL 30-Day NO QUESTIONS ASKED Money Back Guarantee.
---
The pros and cons
As always, I provide you with both the positive things and compare them against the negative ones so you can get a better overall view of the particular product, in this case, the positive ones clearly outshine the negatives:
The good
Will generate more leads and sales for you
You can use it on how many websites you want
Works 24/7 for you
Low investment cost
HIGH value
Super simple to use
Good support (you will probably not even contact them though as everything is so simple)
And MORE
The bad
Can not be integrated into Facebook
---
Final words and verdict
Verdict: Legit!
Overall rating:
(4.8 / 5)
In my opinion, this new technique makes all the traditional "pop-up" lead capture ways old and out-dated. This is how you collect leads in 2019 moving forward.
Conversiobot is (by far) one of the best investments I have made for my business in a long time. I have got A LOT more sign-ups to my e-mail list than I normally get every day and that alone is worth the cost (by far) to me.
I have to say, it is not many times you get as impressed as I was when I tried out this product.
I mean, I invest in new "helpful tool" to my business all the time, and most of the times they are "not easy" to set up an get started with (no matter how simple the sales video claims them to be) but with this one (Conversiobot) it is more simple than the word simple itself.
I have to say that I am very impressed and also SUPER happy with the investment I made into this.
The only reason I do not give a full 5 out of 5 star rating on this AWESOME product is only because it only works on websites, what I mean is that I would love it to be integrated into (for example) your Facebook page, but that would´t maybe have been too perfect to be true lol!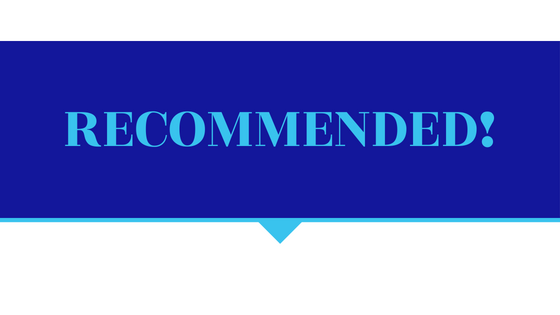 P.S.
Get $10 Discount on Conversiobot on this page! <==
---
I hope you found this short review on Conversiobot to be helpful and now you should have a better understanding of what it is and if it is something for you. Please, if you use it yourself then share your experience in the comment section below. Also, if you have any questions about this review I will be more than happy to answer them below!
I wish you success!
John,
Founder of: $tart Make $top Waste