Today we look at Crypto World Revolution for you. What is Crypto World Revolution? A scam? Am really so tired of this kind of scams that are not good for anyone except the people behind. This short review will explain what this really is all about. Ok, here we go!
Product: Crypto World Evolution LTD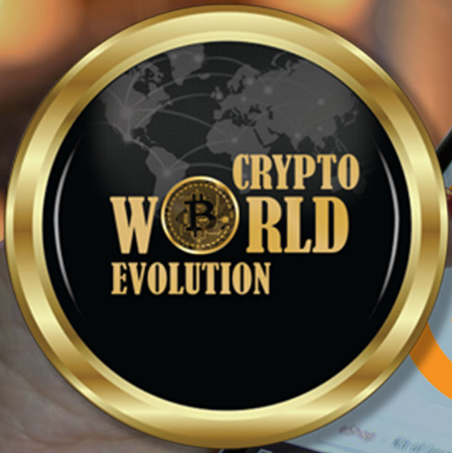 Website: www.cryptoworldevolution.trade
Owner: Tomas Perez-Quevedo (possible founder??)
Price: $500 0r $2,000 depending on what "mining" you pick.
Who is it for: People who are uneducated on the subject of trading
Overall rating:
(0.5 / 5)
Warning!
Before we continue with this review I feel I have to mention that you should always review and research a company before deciding to invest any money at all into it. The internet is flooded with scams and with the current cryptocurrency boom scammers flock like flies on sh..t. There are also, of course, great legit options, to see the best one I can recommend, click the link below:
 #1 recommended trading platform that is free to get started with click here
Ok, with that being said, let´s continue with the review on Crypto World Revolution!
---
What is Crypto World Revolution about?
Crypto World Revolution (CWR) was launched last year, in 2017. The company is registered in Belize (Warning Belize is a location scammers use frequently to register financial scams). On the CWR website, they claim to be a "private member club" that is lead by a team of entrepreneurs who are experts in the cryptocurrency field. Another BIG warning is that there is no founder listed on their website, also the so-called experts are not mentioned by any names. Below is the presentation video on this fiction:
How does it work?
In short, this bullshit claims to be a "auto-pilot trading success thing" where bots will take care of the trading for you by their API that allows you to select the right altcoins for you the bot will trade against. It trades only via Bitcoin. So the way you have to fund your account is via Bitcoins. Then you let the bot know how much it can trade with. Then you pick a minimum of 15 altcoins that you want the bot to trade for.

On average, each trade is worth .01 BTC, the Bots algorithm tells the bot to hold a trade open until it reaches 1% or more, depending on how the market looks. The open trades stay in a state of "pending" until desired levels are reached to sell off, or you can sell yourself by clicking on that option.

Source: EthanVanderbuildt.com
Worth to mention here: What if the crypto market has a big dip, then you are going to have a lot of pending trades as the bots are set-up to never complete an unprofitable trade. I mean come on, any idiot or "bot" can succeed in a market that is always thriving. Is it worth spending $2,000 of your money on this crap? Ask yourself that question, please…
Also, 20% of your total weekly earnings are paid to Crypto World Evolution… Surprise! surprise! Now we can be 99.99% sure that this is a pyramid scheme.
---
What is the product here?
There are 2 products to be bought from the CWE:
BTC Pro Miner (price: $2,000 + 20% of your potential profits)
BTC Young Miner (price $500 + 20% of your potential profits)
---
Who is the owner?
Who is Tomas Perez? You should always look on the owner of a company (if there is one listed) as that many times tells you a lot. If he isn´t listed you might be able to find him through some research, I managed to find out this about this guy:
He has been involved in other scams before, for example, the zhunrise scam.
Source: EthanVanderbuildt.com
---
Is Crypto World Evolution a Scam?
So, is Crypto World Evolution a scam? I would say h##l yes on that! I mean this story has been told so many times before, let us do the trading for you, you will win pretty much every time on autopilot, no owner is displayed, no info on the team, but hey it works!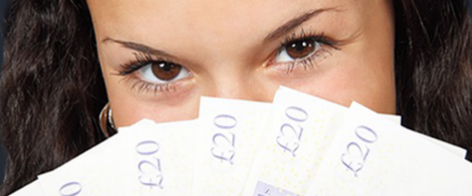 Just pay us a couple of thousand dollars and we help you because we are the good guys, then pay us 20% of any earnings that you might get…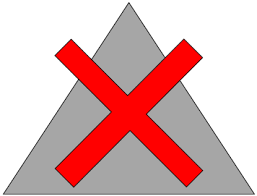 Is it a pyramid scheme?
Yes, it is (in my humble opinion), as you will climb in "rang" by recruiting your family and friends into this pyramid structure "under you" and to be able to reach the highest "leader" rank you have to purchase the PRO-Miner Membership (that costs $2,000)… Just like most pyramid scams run their business in other words.
You can clearly see the pyramid structure only by looking at the thumbnail on this video if you want to dig deeper into it press play to get an explanation of a compensation plan… for a pyramid scam…
My opinion is rock solid on this one… Stay far far away from this one and any other similar structures.
P.S. If you want to trade, well then you have to learn first. There are great platforms that allow you to trade for free with demo money aúntil you feel confident enough to put your own money if you want. However, no legit trading platform will EVER promise you returns, that simply will not happen.
**Click here to read about my #1 recommendation if you want to trade
---
The pros and the cons
The good
It is pretty easy to see through this nonsense
The bad
Outrageous claims
No owner or info in general
Only 3 days money back guarantee (if it is even possible to get one)
Talk walks and acts like a pyramid
Etc
---
Final words and verdict on Crypto World Revolution

Overall rating: 
(0.5 / 5)
Ok, I think I have made my point pretty clear on this one, in my opinion, this is a scam, a pyramid scam and I do NOT recommend this to anyone, not even my worst enemy. These things never ends well, believe me, and you are probably better off going to your closest casino and bet $2,000 on red or black on the roulette table instead… Not that I recommend that either but just to make clear how little faith you should have in this kind of "opportunities".
As always the choice is yours to make, of course. Just keep in mind that you have been warned and do not come back here and tell me I didn´t warn you…
If you want to be able to make money by doing trading there are great places to learn this risk-free. The absolute best place I can recommend is SimpleFX where you get 3 demo accounts packed with demo money, step-by-step instructions and training on how to trade, and all of this for absolutely free and with no risk.

I hope this short review of Crypto World Revolution was helpful and you should now have a better understanding on what it is, a scam. If you have used it yourself, please share your experience in the comment section below as it can help others to avoid it. Also, if you got any other question about this review I will be more than happy to answer them below!
I wish you success!
John
Founder of: $tart Make $top Waste