Today we take a look at the new and hot service from Design Bro! What is Design Bro? Something for you or should you look on other alternatives? This is just a few of the questions this short review will help you answer!
Company: Design bro
Official website URL: https://designbro.com/
Rating:
(4.9 / 5)
Recommended? : Yes
Intro
In this short review we help you answer the following questions:
What is Design Bro?
How does it work?
What service is actually provided to you?
What different packages are available?
The price of the different services
Is it legit?
The pros and cons
What is Design bro about?
Design bro takes pride in being the world's best company in terms of providing the highest quality and equally affordable design services. The team at Design Bro takes it upon themselves to ensure that you get the best logo design, the best brand identity design, and the most impressionable packaging design. Almost every single business in the current world requires a logo, brand identity design, and packaging design, and DesignBro exists to provide the best services in this niche.
Design Bro's service provision model as well as its pricing model, makes it suitable for small, medium and large businesses and organizations. Upon visiting this company's website, and checking out some of the samples of their projects that are on display, you will realize that it is actually in the business of providing quality and nothing less than that.
How to Use Design bro
Design Bro exists to help you avoid the hustles associated with having to interact with freelance designers who in most cases do not have a well-established work system. Most freelance designers will take you through a tedious back-and-forth session before you acquire the end product you intended to have in the first place. You may also not end up agreeing on the price. Design Bro makes it possible for you to create and exclusively own the rights to your designs in only four steps, as shown below:
Start your competition
Starting a competition basically entails creating a visual presentation of what you want. Design bro requires that you fill out the fool-proof briefing to present your imagined designs to a panel of designers.
Get your designs
Get up to 10 professional designs provided by Design bro's top-quality designers.
Select the most impressive designs
You then get to select the designs that please you most and give the feedback to the designers to ask for particular changes.
Pick a winner
You finally pick the design that pleases you most, and you get to own that design that has full legal copyright.
What service is actually provided to clients?
As discussed above, Design bro provides the following services to businesses and organization in various categories and niches:
Logo design
Brand Identity design
Packaging design
Design bro also helps designers to contribute to the design projects posted by clients visiting their website. Clients visiting this website can select several designers to help with the creation of the designs they want. It is usually a win-win situation for the clients and the designers when the client approves the design and the designer gets paid.
The available packages
The services offered by Design bro are simply bundled as packages and provided to the interested clients at a fixed fee. Design bro tries as much as possible to deliver value as much as possible in every package, in such a way that the client will not have to look for extra help from other designers to complete the design tasks at hand. The packages available include: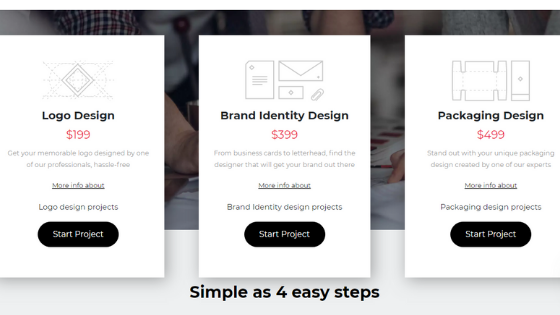 Logo Design
– You get up to 10 professional designs that you can choose from.
– A unique logo
– A boost to your brand image.
Brand Identity Design
– You get a comprehensive collection of designs that suit your logo, business cards, compliment notes/ slips, company, and business letterheads, and envelopes.
– You get up to 10 professional designs from which you can select a most suitable design.
– A unique logo and brand identity.
– A boost to your brand image.
– Consistency in your brand identity.
Packaging design
– You get a comprehensive collection of designs for your business labels, boxes, bags, sleeves as well as any form of packaging that you rely on.
– You get up to 10 professional designs that you can choose from.
– Great packaging designs that make you stand out in the market place.
– The capability to attract your target consumers with impressive packaging.
How are the packages priced?
Since every package offered by Design bro presents you with different benefits, the price tag on each package is different. Clients have to pay the following fees for each package delivered:
-Logo Design -$199
-Brand Identity-$399
-Packaging Design -$499
Is Design Bro a Scam? Complaints and Reviews?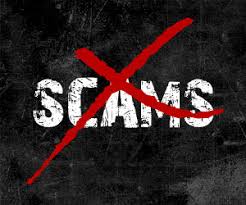 So, is Design Bro a scam? No, of course not, it is as legit as it can be. Design bro has a very good reputation as depicted on a number of customer and consumer review trust sites. On Trustpilot (https://www.trustpilot.com/review/www.designbro.com), which is one of the top consumer trust sites in the world, Design bro is rated (5/5). Most of the customers actually point out that Design bro is very quick to respond to any questions raised by the clients. The platform offered by Design bro is also lauded as simple but organized and professional.
DesignerReviews.com (http://designer-reviews.com/), another reliable consumer trust site, has Design bro as their most preferred logo design company. This is quite remarkable, considering DesignerReviews.com picks out Design bro from a list of 99 design companies. ecloudBuzz (https://www.ecloudbuzz.com/designbro-review/) also describes Design bro as a "trustworthy and affordable design service". They also recommend Design bro to anyone who is on the hunt for an outstanding brand design.
The pros cons
It is always a good thing to compare the positive sides against the negative ones before making any decisions. As always in our reviews we provide you with some obvious points on both sides of the spectrum:
Pros
-A variety of designs are offered for you to pick from.
-Fast and reliable customer service.
-Good reputation on consumer trust sites.
-Since you start a competition, you are guaranteed of getting only the best end product.
-You can do away with designers you don't like.
Cons
-No cons so far
---
Do you own or represent Design Bro?
If you are a representative, or associate of Design Bro and have found something not to be correct in this review please, feel free to tell and I will make sure to update the info on this post. The easiest way to do it is in the comment section below or by simply sending us an e-mail.
---
Final words and verdict
Verdict: Legit!
Overall rating:
(4.9 / 5)
Ok, I think that sums up the overall view of this new great tool! It is a legit one and also a very good one for you to use if you are looking for this kind of solutions!
You made a wise decision to read this review and you are a smart person so I am absolutely sure that you will understand if this is for you or not!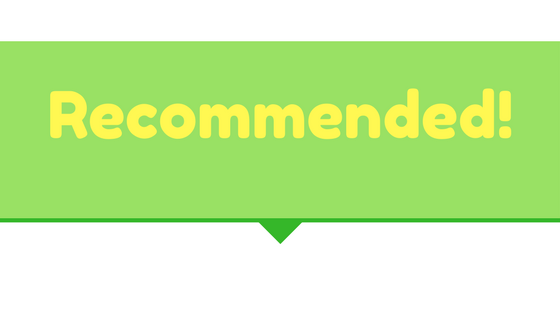 Hope you found this short review of Design Bro to be helpful and that you now have a better understanding of what it is and if it is for you. Please, if you have used any of their services yourself then share your experience in the comment section below as it can help others! Also, if you got any questions about this I will be more than happy to answer them below!
I wish you success!
John,
founder of: Start Make Stop Waste