Today we review DesignHill for you. What is DesignHill? How does it work? What services are offered? A good alternative or should you look at other options? This is a few of the questions we help you answer!
Company: DesignHill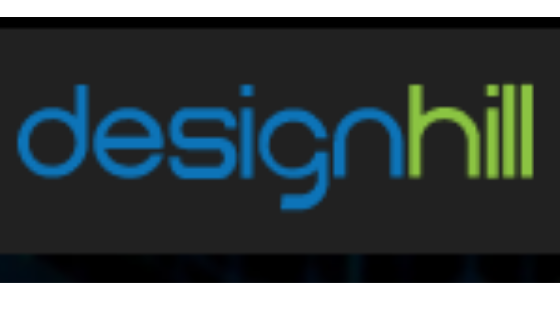 Official website URL: https://www.designhill.com/
Rating:
(4.5 / 5)
Recommended? : Yes
P.S.
Learn about my #1 Recommended Design Solution on this page!
What is DesignHill about?
DesignHill is one of the best online marketplaces in which business and organizations source the very best custom designs for their logos as well as other products. In the 21st century, it has become a necessity for businesses to create an impression through having artistic designs that in one way or another help to draw and retain customers. Such designs also contribute to brand loyalty to a great extent. DesignHill exists for this very reason: to ensure its clients walk away with the best designs that will make the desired impact.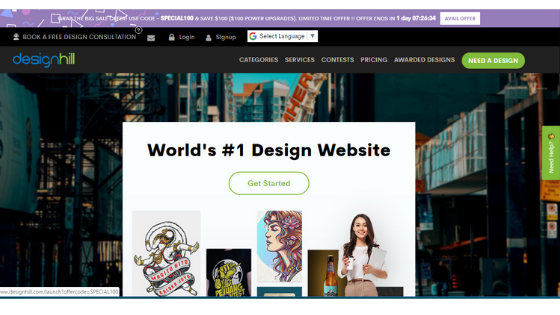 DesignHill has a platform through which you can access very skilled designers who are ready to deliver creative designs for your logo, websites, stationery, packaging, and 35 other products. All you have to do is to run a contest and then select the design that appeals to you the most.
In addition to being a suitable site for clients to crowdsource custom designs, DesignHill also doubles up as a platform where designers can sharpen their skills and also showcase their creative work.
How to use DesignHill
You can either have you required project completed on the DesignHill platform by posting a contest or by selecting a single freelance designer to work on your project. The steps followed are different in each case.
The steps followed by clients as they outsource custom designs through posting a contest is as follows:
1. Filling out the Design Brief and Posting the project
You are required to describe your business, and to answer several questions that are aimed at capturing what you want to be designed for you. You are also required to state how much you would like to pay to get the design work completed for you.
2. Receiving design concepts from Designers
Designers begin sending in their design concepts for you to select and recommend revisions.
3. Pick the Favourite design
Once you have picked the design that appeals to you the most, you should download all the design files. The full copyright of the design is also usually transferred to you.
If you are to work with a freelance designer, all you have to do is to create your account, post your project and then have the designer begin the design process. Once the project is complete, the designer should transfer the full copyright ownership to you, as he or she receives the payment.
The available packages
There are unique packages that are availed to the clients who chose to work with DesignHill. The packages, along with their unique features are as listed below:
1. Fast Track
-An average of 20+ Design concepts expected.
-Access to good designers.
-100% money back guarantee
-A maximum of 4 designs per designer.
-unlimited designers.
2. Standard
-An average of 40+ designs is expected per contest.
-Access to great designers.
-100% money back guarantee.
-An unlimited number of designs per designer.
-Newsletter and social media promotion.
3. Executive plan
-An average of 60+ designs expected per contest.
-Access to expert designers.
-100% money back guarantee.
-An unlimited number of designs from the designers.
-Newsletter and social media promotion.
-Blog promotion.
4. Premium plan
-An average of 80+ designs expected per project
-Access to exceptional designers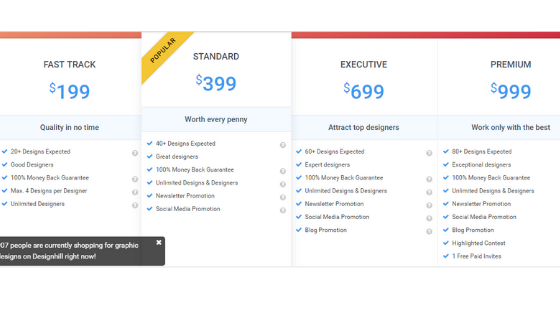 -100% money-back guarantee.
-An unlimited number of designs from designers.
-Newsletter and social media promotions.
-Blog post promotions
-Highlighted contests.
-One free paid invite.
How are the packages priced?
As shown above, every package offered by DesignHill comes with its unique extra features, and this makes it to be uniquely priced. The packages listed above are priced as follows:
-Fast Track- $199
-Standard- $399
-Executive-$699
-Premium -$999
Customer and consumer trust site reviews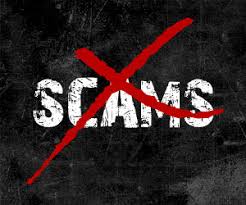 DesignHill has received a number of positive reviews from its customers. To begin with, it has received 14363 ratings from customers on its official website, with the average ratings from all these customers being (4.91/5). The same image of this design platform is painted on Trustpilot (https://www.trustpilot.com/review/designhill.com?languages=en&stars=2), where it also has an average rating of (5/5) stars, based on 1381 reviews. This makes DesignHill be amongst the few companies that are perceived as "excellent" by customers. The customers, in both instances, are particular about the great design concepts offered by the team at DesignHill.
The same positive remarks are given on Sitejabber, (https://www.sitejabber.com/reviews/designhill.com?rating=1) where DesignHill has an average rating of (4.4/5) stars based on 84 reviews. There are however some remarks about the support staff not grasping the scope of the clients' issues, which is quite worrying given that the platform is a service provision business that calls for the support staff to be well trained to handle clients' issues.
---
The pros cons
It is always wise to compare the positive sides against the negative ones to get a better overall view of something. As always in our reviews we provide you with some obvious points on both sides of the spectrum to make this job easier for you:
Pros
-Wide variety of services are offered.
-Several design concepts per project
-High customer satisfaction.
-Full ownership of your logo.
-Extra promotions are offered –newsletter and social media promotions.
Cons
-High pricing
-Many submissions may lead to the slower selection of a suitable design.
---
An alternative to DesignHill
What then would be a suitable alternative to DesignHill, you may ask? If your objective is to have an easy time getting your design project completed, then you should work with Design Bro. The support team at Design Bro is excellent and helps you get an exclusive design with copyrights under your name or business by only allowing a limited number of excellent designers to compete in your project. The value offered through the fairly priced packages at Design Bro is likely to appeal to you more than what is being offered in any other DesignHill alternative.
==> Learn more about DesignBro on this page
---
Do you own or represent DesignHill?
If you are a representative, or associate of DesignHill and have found something not to be correct in this review please, feel free to tell and I will make sure to update the info on this post. The easiest way to do it is in the comment section below or by simply sending us an e-mail.
---
Final words and verdict
Verdict: Legit!
Overall rating:
(4.2 / 5)
Ok, I think that sums up the overall view of this service! It is a legit one and also a very good one for you to use if you are looking for this kind of solutions! However, if it is the best one out there is another story, and in my opinion, it is not. Below you can check out my #1 recommended service for design solutions:
You made a wise decision to read this review and you are a smart person so I am absolutely sure that you will find the right tool that suits your particular needs the most!
My #1 recommended Design Solution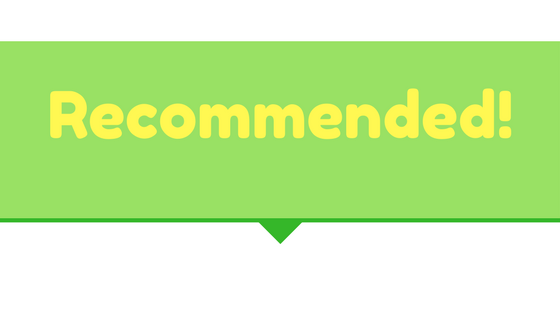 ---
Hope you found this short review of DesignHill to be helpful and that you now have a better understanding of what it is and if it is for you. Please, if you have used any of their services yourself then share your experience in the comment section below as it can help others! Also, if you got any questions about this I will be more than happy to answer them below!
I wish you success!
John,
founder of: Start Make Stop Waste