This review is going to be about something called Earn Every 30 Minutes. So what is Earn Every 30 Minutes? A scam or something legit? Is it a safe and solid way to make money? How much can you make? Is it something for you or not? These are some of the questions this short review will focus on. Ok, here we go!
Product: Earn Every 30 Minutes (EE30M)

Website: www.earnevery30minutes.com
Owner: Connor Leman Investment Limited
Price: Free to join
Who is it for: People looking to make money online by participating in revenue sharing or/and from advertising.
What is Earn Every 30 Minutes about?
This is a new revenue sharing site where you can earn money by sharing the money profit the site makes with other members. Yes, it really is as simple as that.
You can also, make money simply by clicking on ads or recruit new people to the program.
How Does It Work?
The product you buy to participate is advertising (or ad packs).
You simply buy ad packs, assign the credits and then you will make earnings every day until your packs have matured, this can be at a maximum return of 150% depending on what type of ad pack you buy.
The daily earnings are not set, they depend totally on the total daily sales. Just like most rev share site in other words..
What Is Different With Earn Every 30 Minutes?
One thing that is pretty amazing with this program is that it has gained a HUGE number of members in a very short time, that is VERY good of course for a revenue sharing program. Today is June 27, the program launched on June 3 so that means it has been online for only 24 days… It already has over 30,000 members!
Another thing that separates Earn Every 30 Minutes from most similar sites I have seen is that you can upgrade to different levels and that way earn at a faster and higher rate. Below you can see the different memberships and how they work:

If you want to see how much the ad packs cost and their return rate you can do that on this screenshot (below).
Is Earn Every 30 Minutes A Scam?
Can this really be legit? Is Earn Every 30 Minutes a scam? No, it is not, it would be if it didn´t sell any product but it does, it sells advertising. It is just another revenue sharing program.
But, it is a risk. All and every revenue sharing program only work for as long as new members joining and keep putting more money into the big sharing pool. If no more people join and nobody puts money into the program (buying advertising) then… nobody will get paid.
So please, DO NOT "invest" more money into ANY revenue sharing program than you can afford to lose!
Why You Should/Should Not Go With Earn Every 30 Minutes
If you only plan to participate in the revenue sharing aspects of the program you ain´t wanna invest just a couple of dollars… That ain´t gonna generate some big income. If you join you are going to want to invest at least a few hundred dollars, you might also want to upgrade to some of the higher levels to make higher and faster profits.
What I mean is that this is not for you if you ain´t got some money to "invest"
However, you should NEVER invest more money than you can afford to lose simply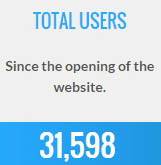 because you never know how long the program will last.
But if you understand all this I would say go for it if you like the idea of revenue sharing, I mean it has gained over 30,000 members in only 24 days!
**Click here for a free account
If you plan to not invest any money into the program, then you cannot participate in the revenue sharing benefits either. Then you got 2 other options to make money with the program.
You either recruit others to it, that can work if you know how to market online…
OR you simply just click on ads to make some tiny money from that. If that is your plan I would rather go with the well know (and more profitable) PTC site ClixSense instead. You will make more money by simply click on ads there and you can also take surveys and play games to make money there.
Final Words and Verdict
Verdict: Legit
Overall rating: 6/10
Everything is not for everyone! You might like the risk and you might not… But…
Earn Every 30 Minutes is a legit revenue sharing site where you can buy ad packs and earn money from doing it. The 6/10 rating is a very high rating to be one this site (startmakestopwaste) for being a revenue sharing site. It is very rarely that a rev share site gets more than 5/10 here.
I like the fact that it has different membership levels but most of all the fact that it has gained over 30,000 members in only 24 days!
If you plan to join a rev share site it is always good to come in early, so don´t be late for this one because you might regret you didn´t take the risk.
It is a risk, you might like it or not but it is. I know I will take the risk with a couple of hundred dollars at least 😉 What you do is up to you, I ain´t gonna recommend it, neither am I not gonna recommend it. It is up to you if you jump on this boat.
Just remember to never invest more money than you can afford to lose!
Ok, That was pretty much my point with this review of the revenue sharing program called Earn Every 30 Minutes.
Revenue sharing programs are very popular online nowadays and it is easy to see why. People are always looking for the fast way, the "shortcut" to make money.
Revenue sharing programs provide you with that, they don´t require any work and they will generate a so-called easy "passive income" for you… For as long as the particular program exist of course…
If you want a more solid and safe way to make money online you are going to have to be prepared to put in both time and effort to create it yourself. You are going to have to be consistent and also patient as you probably won´t make any money at all your first month, maybe not even your second or third…
I hope you liked this short review of Earn Every 30 Minutes and now you have a better idea of what it is and if it is something for yu or not. If you have tried it please share your experience with us below. Also, if you got any questions about this review I will be more than happy to answer them below.
I wish you success!
Thank you
/John
Owner of: Start Make Stop Waste