What is eCom Domination? Is it one that you can rely on to accomplish your money-making objectives? This is an honest review of Ecom Domination, which I hope will provide you with all the information that you need to make a decision as to whether you will pay for it. Some of the key points I will address include:
What is Ecom Domination?
Who is James Beattie?
What is contained in this course?
How is it priced?
Is it genuine?
What are its main pros and cons?
---
==> Learn more about my #1 recommendation PWA on this page <=
Join now to access two of the most profitable profit centers starting at  $7 per month.
---
Name of the course: eCom Domination
Creator: James Beattie
Overall rating:
(3.9 / 5)
Recommended: Yes
What is Ecom Domination?
Ecom Domination is a dropshipping course. It is presented in the form of a nine-week program through which you get to learn how to create a very profitable eCommerce business. James Beattie, the creator of this course says that you can do this within thirty days, and you can then proceed to make your first 200 sales.
As much as it is very possible to earn six-figure profits through dropshipping, it is not something that everyone gets accomplish right away. The claims that you can make such a high income within a single month may be misleading to those who are getting started with dropshipping. Creating an online business will in most cases require that you put in some massive amount of work before you can start seeing any results. This may end up taking a longer time than just a single month.
Who is James Beattie?
James Beattie is a YouTuber who offers advice to drop shippers through his channel. You can catch him offering tips on :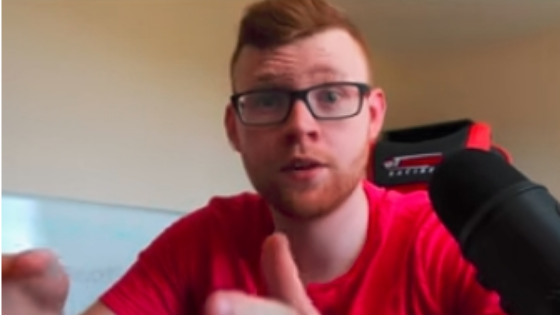 How to create an eCom business from scratch.
The top niches in the dropshipping sector
How to create Facebook ads that sell
The content that James presents in his channel is actually valuable, which is something that actually builds trust with the content in Ecom Domination, even before one has paid for this course.
What is inside Ecom Dropshipping?
This course is presented in the form of weekly modules. James presents new concepts every week, as shown below:
Week 1: Setting up your store  – James takes you through every basic element of setting up an eCommerce store. You will also learn how to create a payment processing platform and how to scale up your revenue.
Week 2: How to go about product research and sourcing- This is a module in which James shows you how to do manual and automated product research.
Week 3: Facebook Ads – In this week, you will learn everything about setting up Facebook Ads and how to choose the right audience.
Week 4: Advanced Facebook Ads – This is simply a continuation of Week 3, in which you get to learn how to scale, to retarget ads, as well as advanced retargeting.
Week 5: Email Marketing– James teaches you how to set up email campaigns in this module. Some of the key elements of this module include customer loyalty acquisition, cart abandonment, the best approach to set up email campaigns that bring in the cash, and some extra strategies to win by relying on this approach.
Week 6: The alternative sources of traffic: You will learn how to rely on Instagram, YouTube and SEO techniques to drive traffic to your products. The content presented in this module is valuable but not quite detailed. Newbies can benefit from it, but those who are experts in the eCom sector may barely find a new thing in this module.
Week 7: The management of your operations – When you have a fully-fledged business you will need the content offered in this module. This will be necessary when you are scaling your operations to accommodate more orders and to put together a team to help you with the handling of clients.
Week 8: Moving to the next level- In this module, James shows you how to build a good reputation for your brand, as well as how to make it recognizable.
The case studies: This module is a bonus section that is intended to get you within the right framework and mindset so that you can build your profitable and long-lasting eCom business.
How is it priced?
This course is priced at $1997. This is the one-time fee that any new learner can pay to access it. If one does not have all the money at the moment, they can pay for this course in five monthly installments of $597 each. This course has a 30-day money-back guarantee. You can simply reach out to the Ecom domination for a no-hassle and no-questions-asked refund.
Is it genuine?
Yes. This course is 100%. It is offered by James Beattie who is not new to the dropshipping content creation section. The content he presents is valuable, but it may come up as a detailed course for newbies only. There may nothing new for experts who have been managing their eCommerce businesses for long. There is also a refund policy, hence one can ask for a full refund if they are not satisfied with what is offered in this course.
Pros and Cons
Pros
Newbie-friendly
Has case-studies
Has a 30-day moneyback guarantee
You can pay for it in several installments ( This is more expensive).
Cons
It is very pricey.
Not very detailed for experts.
---
Final words (and recommendation)
It is my hope that you enjoyed this review about Ecom Domination and you can now make a decision on whether to pay for it based on your knowledge of what it is. Also, do not forget to have a look at the Partner With Anthony Program which is what I relied upon to set up multiple streams of income that serve me very excellently today.
==> Learn more about my #1 recommendation PWA on this page <==
---
Go make that money my friends!
"Change your thought and change your life"- Norman Vincent.
Best Regards,
Eric.