Today I will be answering the question: ' What is Ecom Elites?" in this review. With there being a wide variety of dropshipping courses, it is easy for anyone to get confused about which rely on. Herein, I shall be helping you uncover whether Ecom Elites is a course that you should pay for or not. The main areas I will highlight include:
What is Ecom Elites?
What is contained inside this course?
Which plans are offered?
Is it genuine?
What are its pros and cons?
---
Name of the course: Ecom Elites
Creator: Franklin Hatchett
Overall rating:
(4 / 5)
Recommended: Yes
---
==> Learn how to create an online business for only $7 a month.  Get started with my #1 recommended course<==
---
What to expect from this course: Ecom Elites is a dropshipping course that offers those who purchase it lifetime updates. When you pay for this course, you will get to learn about: Product research, Facebook Ads, Instagram Ads, Email marketing, Google SEO training, Chatbot training, Lifetime updates. You also get, Weekly Q & A sessions, Private Facebook Group Membership, Sales funnel academy training, Google Shopping Ads Academy, 7 figure funnel, 2 of Franklin's books.  This course if good for newbies and experts.
Value :
(4.5 / 5)
Ease of use:
(4.2 / 5)
Support:
(4.5 / 5)
Price:
(3.9 / 5)
---
What is Ecom Elites?
Ecom Elites is a dropshipping course that teaches you how to create an eCommerce business and how to scale your operations to get more profits. In this course, you will get lessons from Franklin Hatchett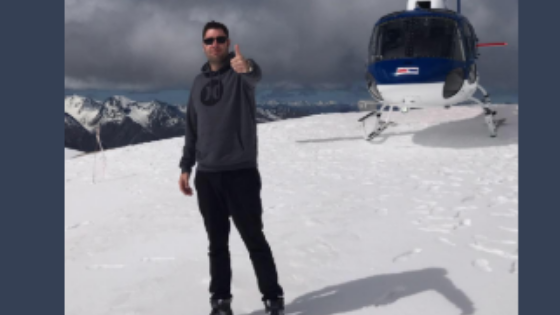 , who plays the role of the creator and instructor. Ecom Elites finds its superiority in bringing to you the most updated version of dropshipping hacks that can help you achieve your desired money-making goals.
This course is usually updated regularly. If you, for instance, purchase it in 2019, you will get all the updates for free in 2020. Most course creators will mostly focus on creating an entirely new course, which you are forced to pay for.
---
Note: If you want to create an online business that presents multiple income streams then this is the best course for you
---
What is contained in this course?
This course has 8 modules through which Franklin Hatchett shares his skills with you. There are more than 170 videos in this course, and Franklin takes his time to expound on all the eCommerce business elements that matter the most. Here are the 8 modules that you will go through in Ecom Elites: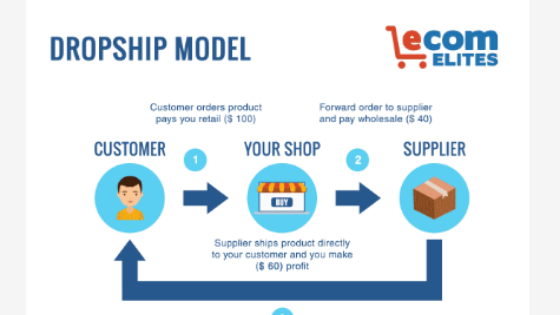 Module #1 – Setting up your Shopify store
Most drop shippers usually rely on Shopify to make their sales, which is why it is crucial for anyone getting into this niche to learn how to set up an impressive online store. Franklin will show you how to install eCom Turbo, his preferred Shopify theme, which he identifies as a favorite amongst high-flying drop shippers.  You will also learn about:
How to add products to your store.
How to customize your store
Shipping rates
How to come up with upsells
How to create special offers
Module #2 -Sourcing for products
Herein, you will learn how to go about product selection, how to find the best products for your store. Niche selection is one area that is quite crucial in the drop shopping sector, but Franklin Hatchett helps you define a clear strategy on how to go about it.
Module #3 – Facebook Advertisement
Facebook Ads stand out as the best marketing approach for the products that drop shippers add to their Shopify stores. Owing to the massive competition in this sector, it is necessary for one to know how to create Ads that convert. Some of the elements that you will learn include:
How to set up your business account.
Data mining
Conversions
Facebook Pixels
Bidding
Module #4- Instagram Traffic
Instagram can also help you get valuable leads to your online store. With the help of an influencer, you can reach out to a large community and have customers visit your store. In this module, you will learn how to pick the right influencer as well as the amount of money you should pay for their services.
Module #5- Email marketing
This module has 14 videos through which Franklin explains the concept of email marketing at length. You will learn how to use both GetResponse and MailChimp to create an email campaign that gives you the desired results.
Module #6- ChatBot Profits
Chatbots are an excellent tool to help you get leads as well as to increase customer engagement with your store. The content in this module will teach you everything you need to know about chatbots, and how to set them up.
Module #7- How to build sales Funnels
Franklin shows you how to use Clickfunnels to maximize your profits. This is only availed for those who pay for the Ultimate package of this course. If you are a newbie, the sales funnels may not be useful as much, but you will definitely need them as you begin to scale your operations.
Module #8- Google Ads
Google Ads still play an important role in lead generation. Some of the elements that you shall learn about it in this module include:
How to set up Google Ads
How to create text ads
How to create an audience.
The available plans
Ecom Elites has two versions that have different features and are priced differently. The two plans are:
The Standard package  ($197)
Paying for this package grants you access to the following content: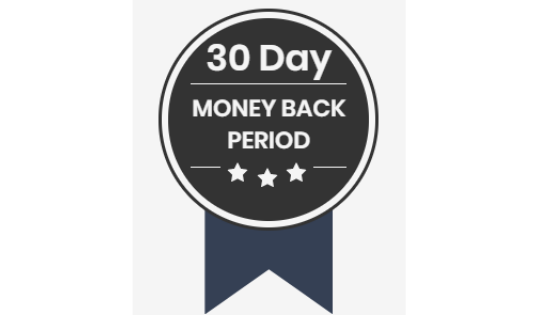 Product research
Facebook Ads
Instagram Ads
Email marketing
Google SEO training
Chatbot training
Weekly Q & A sessions
Private Facebook Group Membership.
Lifetime updates
2. Ultimate Package ($297)
This package has everything included in the standard package, as well as the following extras:
Sales funnel academy
Google Shopping Ads Academy
7 figure funnel
2 of Franklin's books
Is it a genuine course?
Definitely. This course is 100% genuine and offers content that is valuable. Franklin is not new to the online course creation arena, and he is one that you can trust if you are getting into the dropshipping sector.
Dropshipping teaches you how to create an income through a single stream. With $7 per month, you can learn how to create a business that allows you to earn from multiple income streams. Read my full Partner With Anthony Review to learn how you can create an online affiliate marketing business from scratch.
Pros and Cons
Pros
It has valuable content
Newbie friendly
Has two versions: Standard and Ultimate
Has a 30 day refund period
Cons
Quite pricey
It only teaches you how to make an income from a single stream.
---
Final words (and recommendation)
It is my hope that you enjoyed this review about Ecom Elites and you can now make a decision on whether to pay for it based on your knowledge of what it is. Also, do not forget to have a look at the Partner With Anthony Program which is what I relied upon to set up multiple streams of income that serve me very excellently today.
==> Learn more about my #1 recommendation PWA on this page <==
---
Go make that money my friends!
Best Regards,
Eric.