Today's review is going to be about the Empower Network website. What is EmpowerNetwork.com? I am so tired of scams like this one, or, should I say ripoffs like this one. In this short review. I will explain why. Ok, here we go!
Product: Empower Network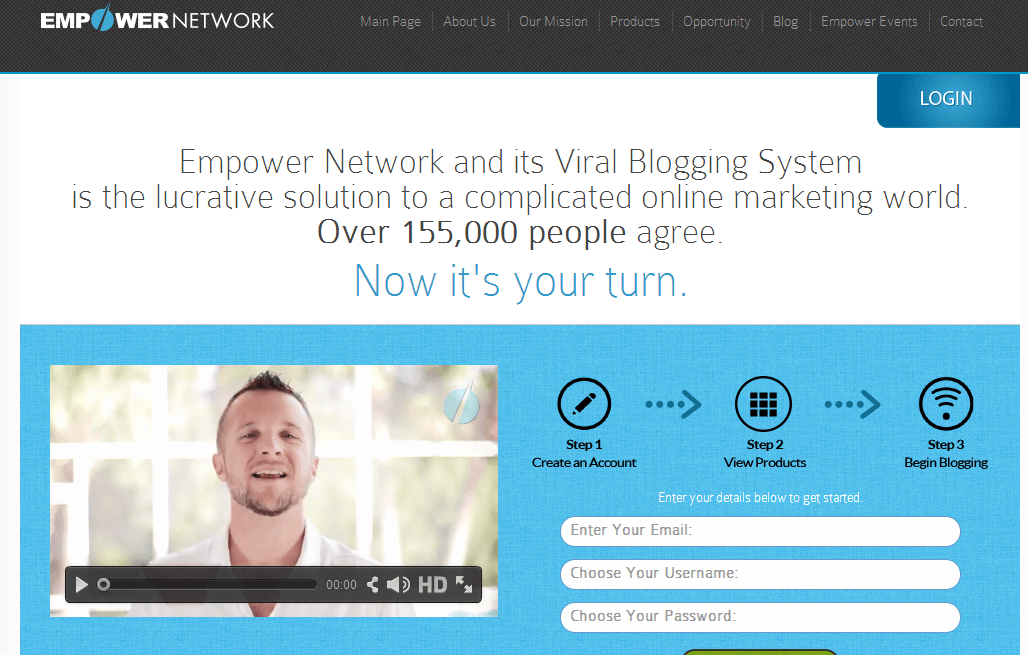 Website: www.empowernetwork.com
Owner: David Wood & David Sharpe
Price: $25/month (basic), $100/month (inner circle), $19 payment (upsell), $500 Costa Rica Intensive, $1,000 15K Formula, $3,500 Master's Retreat
Who is it for: Obviously for people that already got some money.
What Is EmpowerNetwork.com – The Product
The product is this: YOU are going to promote Empower Network to others… Hmm sounds a lot like a pyramid scheme…
Empower Network sounds in many places online like a real legit opportunity, that is because the BIG amount of marketing from the people who sell the product. Good to know then is that there are many (former) users of Empower Network that will tell you a whole different story. I will go through some of the reasons in this review, I will also help you to see why Empower Network is something you really should think twice (and twice again) before getting involved with.
First reason not getting involved:
Ok, this is the first example. If you compare Empower Network to other programs in the industry about the price for websites for example. You should know that you can get free websites (fundamental in an online business) through platforms like wordpress.com and also other hosts. There is a very low price to keep going from there and build you business further, you don´t have to pay BIG like you gonna have to with Empower Network.
In a few words, you don´t have to spend $1,000+ in monthly fees to create and grow an online business.
Any Good At All?
So have the Empower Network any pros at all? Sure, but it has a whole lot more of cons. The biggest problem is that there is nor real product behind the program, the product is YOU. Just like in any other MLM (pyramid scheme) the goal is to promote something and get the ones you recruit to recruit people to. Often in the pyramid business world, there is some sort of a product, this is something that Empower Network don´t have.
Pros:
You get your own empowernetwork.com blog
Cons:
It is a PYRAMID Scheme
No info on what the business is about or what you will be doing
You have to become an "aggressive" salesperson and promote EN to other people
FULL PACKED with "upsells"
Requires investment of minimum $140 per month!
Only to get paid you have to pay a fee of $20 (Wtf is this?)
An LOT of complaints online by their users (and former users)
No chance to try it out for free before buying into it
$5,000 Upsells !!
Who Is Empower Network For?
The Empower Network "team" claims it is for everyone, everyone will make money with little work, on auto-pilot!
Same old bullshit like most of the scams run with. That is FAR from reality with this program. But it is true that anyone can join.
The ones who could profit from this program are MLM or pyramid scheme enthusiast.

You are gonna have to work VERY hard to build a downline under you, also (in many cases) in an unethical way because you actually aren´t selling anything to people. You sell the fact that they are gonna sell the same thing you are selling.
Confusing? Yes I know, it is, and the more you try to understand it the more confusing it gets. But every single MLM or pyramid scheme works exactly the same way. The person at the top of the pyramid gets paid the most, Empower Network (just like any MLM pyramid scheme) has unlimited levels and the payouts are alwasys gonna be "passed up" to the people on top from the people on the bottom.
If you join this YOU are NOT at the top. Guess who is on top? The owners and the first few ones that joined this when it was still fresh.
If you are VERY good at aggressive recruitment and unethical selling to people of it might work for you… But if not, this is not going to be for you, you'll just gonna lose A LOT of money.
Tired Of Pyramid Schemes Like EN? Get Real Help.
Empower Network Training & Tools
There is many "levels" of training offered at EM. But to get to them you have to pay, each one of the training "levels" got an additional cost to unlock.
There is gonna be A LOT of "convincing" you to buy or upgrade once you become a member. They (the ones over you) are gonna call it "go all in" and your sponsors will (most likely) call you thinks like a "sissy" or other rude terms. Why you might wounder? Because if you don´t buy all the training, then you are not gonna be making money for the ones over you.
This is what it is all about.