Today we take a look at Hashflare for you. What is Hashflare Mining? A scam or a legit platform for you to use? How does it really work? Are there better alternatives out there for you? These are some of the questions this short review will answer. Ok, let´s go!
Product: Hashflare
Website: www.hashflare.io
Owner: Sergei Potapenko (Founder & CEO)
Price: Free to join
Who is it for: People looking to mine Bitcoin and other cryptos
Overal rating: 
(3.5 / 5)
What is Hashflare Mining – Intro
Hashflare is a platform where you can very easily start mining Cryptocurrencies like Bitcoin and Ethereum in a few clicks of a mouse. It has been online since 2014 and is often referred to as one of the easiest mining platforms too getting started with. It is a very popular platform that is used by people all over the world.
In the jungle of mining platforms to choose from online it can, be hard to separate the legit ones from the scam ones, this review will try to uncover what category to place Hashflare
---
How does it work?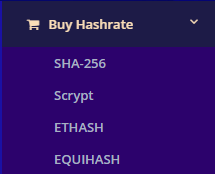 It is super simple to start using Hashflare, as it is a cloud-based platform you do not need to download anything at all. It basically works in 2 steps, you sign up and then after that, you buy hash rate, that´s it. You can then sit back and watch your mining earnings grow literally daily.
1: Sign up
2: Buy hash rate
---
How can you pay?
How do you pay the hash rate you buy? There are 3 options for this:
Bitcoin
Creditcard
Payeer
You can also pay with your existing balance later on, with your earnings from the mining for example. There is also an option to reinvest your earnings from the mining into buying more hash power.
The reinvest function can also be set to "auto reinvest" if you want to.
---
Is it a Ponzi scheme?
This is the most important question, in my opinion, we have seen many so-called "mining" platforms show up online that in fact are not got anything to do with mining at all, it is just a cover-up for a Ponzi scheme.
Just to name one that gained a lot of popularity last year named Power Mining Pool that obviously was a Ponzi… It didn´t stop people from putting A LOT of money into it though… Some made it back, but most lost money in it.
Below is a video that I think covers this question pretty well:
---
The pros and cons
As always I will provide you with the pros and cons of the particular company we have reviewed, below are some clear ones:
The good
Super simple to use
You can pay with a credit card
The bad