This review will be about IQ Option. What is IQ Option? A scam or a legit trading platform for you? Are there better alternatives out there? These are some of the main questions we will focus on today. Ok, with that being said, let´s get right into it!
Product: IQ Option Ltd

Website: www.iqoption.com
Owner: Dmitry Zaretsky (Founder and CEO)
Price: free to join, minimum deposit is $10
Who is it for: mainly for binary options traders
Overal rating: Not recommended
What is IQ Option about – (according to their website)
Iq Option Ltd is today one of the worlds leading trading platforms, it was founded in 2013 by the current owner Dmitry Zaretsky. It also claims to make it very easy for you to start your journey as a trader. The physical address of the company is Global Gateway 8, Rue de la Perle, Providence, Mahe, Seychelles. (This is a red flag, more about that further down in the review)
Here is the presentation video:
Looks very high tech, right? 🙂
One thing is for sure, it is heavily promoted all over the internet today and it seems like wherever you look you see an ad for it.
---
How does it work?
Iq Option is simply another trading platform where you buy and sell, the platform offers you a wide variety of graphs and charts.
The services offered to you
Below is the assets you can trade with on the platform:
Forex
Stocks
Binary options
Cryptocurrencies
---
Who is the owner?
Who is Dmitry Zaretsky?
The company Dmitry ran before IQ Option was BRTechnologies:

BRTECHNOLOGIES
Company BrTechnologies is a Web-laboratory , creating Internet products for affiliate programs owners, the Web-shops and major advertising platforms.

The main key competence of the company is the operational development of software products for the Internet business on the basis of accumulated developments and a formed team of managers and developers. The company's full name – BroadRapidTechnologies fully reflects the range and nature of our services and developments.

Among our projects and developments:
– the largest portal of public and private tenders – i-tenders.ru
– the official partner of the banner network Nightingale – Pingmedia.ru
– advertising networks – Leadsleader.ru
and others.

In interviews IQ Option tries to make themselves look like the good guys in the binary options world.  From the complaints that I have seen, they seem to be acting just like the many other binary options scams.

I know from my personal experience that on the Internet and websites dedicated to protection of traders, like FPA (forexpeacearmy.com), you can find a countless number of stories about loss of funds due to the reason that managers confused clients intentionally, got them hooked on signals, which were false, told them about "investments" and plainly set them up. What do you think about it?

(Dmitry IQ Option Founder) I think that lie is a primary problem of the industry. It is not typical for casinos and betting providers, where much more money circulates. In binary options industry fooling every client and pursuit of here-and-now profits fell into a habit. They would better develop good software and services.

It is a very hot topic. The only way to solve the problem is to show a good example of doing business properly or withdraw from the dirty market. However, I believe in the forces of good. -Source profitf.com
-Source ethanvanderbuilt.com
Below is a video of Dmitry himself speaking:
Can you really trust this guy?
---
Is IQ Option a Scam?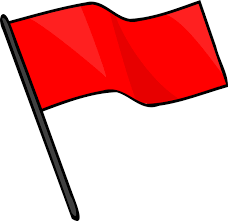 So, is Iq Option a scam or not? Well, when I first came in contact with the company I was pretty sure that it was legit and everything was in order. It got a real physical address and a real owner who represent the company. This is not always enough though…
However, after investigating further it didn´t take long before I found some pretty obvious and serious red flags. Here are some of them:
The first things that you might want to know about the company, as mentioned in the beginning of this review the physical address of the company are Global Gateway 8, Rue de la Perle, Providence, Mahe, Seychelles.
When investigating this further I found that Seychelles is a "scammers paradise" and you can see what I mean by