Today we review the iWriter website. What is iWriter.com? a good place to hire writers or work as a writer yourself? Is it for you or should you look at other places instead? This is some of the questions this short review will focus on!
Product: iWriter

Website: www.iwriter.com
Price: Varies (See further down in this review)
Who is it for: Content buyers and content creators
Overall rating: 
(3.5 / 5)
What is iWriter.com about?
Iwriter.com is a platform on which clients get to access content writing services from experienced writers. This platform operates on the basis of a simple buying and selling model in which the clients purchase the article that the writers sell after receiving the orders. Iwriter.com operates as a subsidiary of Bryxen Software, Inc.
Bryxen Software, Inc. is mainly into internet marketing, alongside the management of platforms such as iWriter.com.
How to Use Iwriter.com
IWriter.com takes pride in the simplicity of their work model that enables clients and writers to trade quite effectively, and for their platform to achieve their desired objectives. If you want to access content written by writers, you can do so in five easy steps, as listed below:
Register to get a free account
Request the kind of content that you would like written for you.
Receive content from a qualified writer
Review the content you have received. You can either approve or reject the content.
Download the content, rinse it and repeat.
This site is simplified in such a way that going through the above-listed steps is quite easy, and one barely requires any support to get done with the entire process. Also, clients can view sample articles that are on the landing page of the site, for them to gauge which category of writers is best suited to write the content they need.
What service is actually provided to clients?
iWriter.com provides a platform for clients to purchase content from writers. The content that clients require to vary quite significantly, thus every client has to part with a varying amount of money and rely on the services of a writer from a different rank.
iWriter.com classify their writers into 4 different categories as listed below:
– Standard Writers
– Premium Writers
– Elite Writers
– Elite Plus Writers
Standard writers earn significantly less than Elite Plus Writers since the pay increases as a writer rise in the rank.
These writers are capable of handling a variety of content-writing and creation tasks such as :
– Writing articles
– Article re-writing
– Writing blog posts
– Writing press releases
– Writing content for eBooks
– Writing Kindle Books.
The available packages
The services provided by iWriter.com are categorized into four distinct plans, that are all dependent on the skill of the writers that you choose to rely on. Essentially, by choosing the rank of writer you would like to complete your tasks, you in a way determine the plan you want to rely on.
This means that the plans that clients can select are:
– Standard
– Premium
– Elite
– Elite Plus
How are the packages priced?
As a client, you should beware that if you get your content writing tasks done by an Elite Plus writer, you are likely to part with more than eight times the amount of money that you would have given to a standard writer.
That said, iWriter.com offers has established different prices for different types of content requested by clients, on the basis of the skill levels. Taking, for instance, you are a client who wants to have a 500-word article written for you; you can part with the following amount if you settle on different categories of writers:
– Standard -$8.25
– Premium-$11.50
– Elite-$20.25
– Elite Plus-$72
If for instance, you want to have a 7000-word eBook written for you, the following are the amounts of money you can expect to part with for each category of writers.
– Standard –Not applicable
– Premium –Not Applicable
– Elite-$230
– Elite Plus -$760
The price chart for the various types of articles on iWriter.com is quite massive and varied, thus requires a client to settle on the plan (category of writers) that best suits their budget.
Customer Care and Support
If you want to reach out to iWriter.com, you can do so through two main approaches. The first approach is relying on the direct messaging platform provided on iWriter.com's "Contact Us" section on the menu. For you to submit your messages, you must have created a free account, since you are required to enter your username.
The second approach you can rely on is in by writing a physical mail to the physical address provided on the site. You can also visit them at the same location during their working hours ( Monday-Friday, 9 am to 5 pm ET).
The other approach that you can rely on is reaching out through their social media platforms on Facebook (https://www.facebook.com/IWriter-Article-Writing-Service-403025729850559 ) and Twitter (https://twitter.com/iWriterofficial ).
You can also rely on the FAQ section, though it is quite limited in terms of the wealth of knowledge that it contains.
Is iWriters a Scam or a genuine site?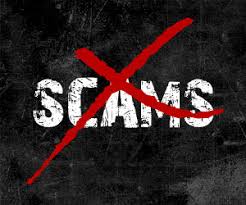 iWriter.com is a genuine platform that has received different reviews from both the writers and the clients. As much as the nature of treatment and the level of satisfaction for the parties on either side of the transaction may vary significantly, it is crucial to note that people react to a site that exists. There are those writers and clients who believe that iWriter.com is a scam and there are those who perceive it as being legitimate. This is the reason why it has different ratings on different online site review platforms. On Review Boss, iWriter.com is rated 3.4/5(https://www.reviewsboss.com/iwriter-review/), while on Sitejabber, iWriter.com is rated 1.6/5 (https://www.sitejabber.com/reviews/iwriter.com). On Sprout 24, there are positive remarks about iWriter.com that point to it being a time and money saving platform (https://sprout24.com/iwriter-review/).
All these reviews and remarks essentially point to the fact that iWriter.com exists, but has very varied perceptions by both writers and clients.
The pros and cons
In relying on iWriters.com, you are bound to encounter the following benefits and challenges:
Pros
– Simple and easy to navigate
– Relatively cheap for clients who are on a budget
– A physical address is provided. This builds trust for the clients.
– Quality measures are taken to ensure clients receive original content
Cons
– Standard writers receive very low pay
– No telephone number is provided to reach the customer support directly.
– The limited scope of knowledge is provided in the FAQ section
What can be altered about this site?
As much iWriter.com is an easy to navigate and a supposedly reliable site for several clients and writers, there several things that can be altered for this platform to serve all parties effectively. The main things that can be changed include:
– Offering better pay for standard writers. Most writers who have given negative reviews about this site have cited poor pay as a source of their frustration.
– They should create a more detailed FAQ section.
– Provide a telephone number or live chat platform for better communication with the support team.
Alternative site
An alternative site to iWriter.com is Textbroker.com (https://www.textbroker.com/). On textbroker.com, you can get a 1000 word article written for you at a fee of $15.40 by a writer from the lowest category (https://www.textbroker.com/clients-prices-conditions). Textbroker.com is, therefore, more expensive than iWriter.com.
P.S.
Personally, I use the well-known and trusted Hirewriters.com for most of the content I purchase to my different websites and I would recommend them over any other service out there. Their prices are low as well but what stands out (in my opinion) is that the quality found there are superior.
==> Read more about HireWriters.com here
Concluding Thoughts
Verdict: It is a simple site, but should seriously address the concerns about writer and client satisfaction.
Overall rating:
(3.5 / 5)
iWriter.com is a platform that makes facilitates the purchase of content from pre-screened writers. A client can have their content written by a standard, premium, elite or elite plus writer, with each category of writers providing content at a different fee. Elite plus writers are the most preferred writers but are very expensive to hire. This site has a fairly effective customer support system but requires to address customer and writer satisfaction issues.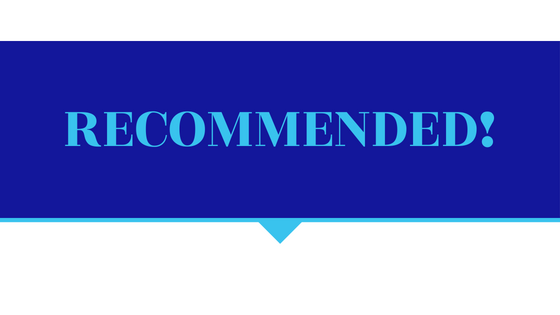 I hope you found this short review about iWriters.com to be helpful and that you now have a better understanding on what it is and if it is something for you. Please, if you have used it yourself then share your experience below as it can help others. Also, if you got any other questions about this review I will be more than happy to answer them below!
I wish you success!
John,
Founder of: $tart Make $top Waste