This is a short review of JamesBux. What is JamesBux? Is it another scam or is it a legit opportunity for you? Can you make a lot of money or should you pass? These are some of the questions this short review will focus on. Ok, here we go!
Product: JamesBux

Website: www.jamesbux.com
Owner: ? (not mentioned on the site)
Price: Free to join (but requires a sponsor)
Who is it for: People who want to make money online with revenue sharing
What is JamesBux about?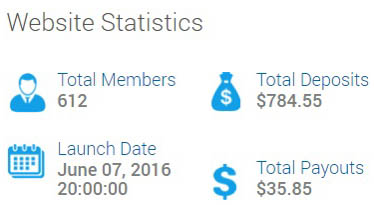 JamesBux is a brand new rev share site that was launched on June 7 and if you know what revenue sharing is all about, then you know what JamesBux is going to be about.
It is a new revenue sharing program where you buy ad packs, let them mature and make a profit.
It is also a PTC (paid to click) site where you can earn (tiny amounts) simply by clicking on ads.
How Does It Work?
First of all, you can only join JamesBux if you have been invited by someone, you are going to need a "sponsor".
It works the same way as pretty much all revenue sharing sites nowadays, you buy ad packs, assign them, then you wait for them to mature, when they do (on JamesBux) you have made a 124% profit. So for every $1 you "invest" you will get $1.24 back.
Max earnings per day are 1%
Is JamesBux A Scam?
So, is JamesBux a scam? This is a little to early to say, it can be, you never know with these rev share programs. Many are coming up, staying for a month or 2, then the owner decides to make a runner with all the cash.
If JamesBux is the same?
Guess we have to wait and see… Just because you can hire the beauty below for $5 to record a presentation on green screen for you on