Today we will take a look at something that is a very hot program named JVZoo Academy. What is JVZoo Academy? A scam or a legit opportunity for you? Can you make a lot of money with it and will it be something for you or not? These are some of the questions this review will focus on. Got a feeling this one will be very interesting so let´s go!
Product: JVZoo Academy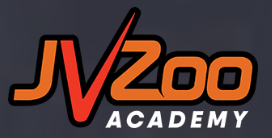 Website: Academyjvzoo.com
Owner: Sam Bakker (Product Creator) and also JVZoo
Price: $47 per month or a one-time fee of $297 + 2 upsells (if you buy them)
Who is it for: People who want to make ALOT of money online
Overall rating: 
(3.7 / 5) (But only recommended for some) 
Introduction
Have you heard about JVZoo before? If not it is a platform where both vendors or affiliate marketers can join and make money.

Anyone is able to join and if you aren´t a vendor (product creator) then you can join and selling other peoples products as an affiliate.
Now, one of the absolute top earners of the platform has created a product that will teach you how to succeed as both a vendor or as an affiliate marketing and that is the product we review right now name JVZoo Academy.
What is JVZoo Academy really about?
So, What is JVZoo academy? Before I explain and show what it is let me tell you what it is not so we got that out of the way first.
It is NOT some kind of a pyramid scheme or MLM business model.
It is NOT a "get rich quick scheme"
Ok with that out of the way, let´s talk about what it really is about, or more correct, show what it is all about (click video below to see)
How does it work?
In this course (or academy) you will learn how to create (or grow your existing one) online business from A-Z.
You will be provided with:
Video training
A community
Software
Downloadable training guides
Sams personal work processes and cheat sheets all included.
Support
And much more
The Academy will show YOU the exact methods Sam used to earn over 3 million dollars selling his own products… and how he generated over 1.2 million dollars by promoting other people's products… And how he paid out over a million dollars in affiliate commissions in the past 12 months alone.
a blueprint showing every process and system he followed to be a successful 7-figure marketer over the past 3 years. With nothing held back, countless case studies, community support, and stacks of proof.
This membership-style program also lets users (you) proceed at your own pace, and benefit from regular monthly updates.
The cost of the product
There is (right now) an initial cost of the product of $17 + either $47 per month or a one-time fee of $297 to join this academy and personally I think that is an absolutely fair price.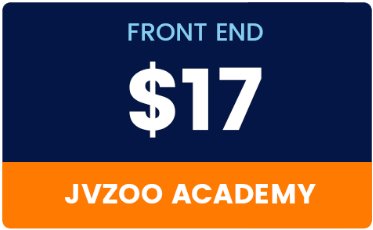 However, this price is only going to be at that price point during the launch week, after that it will (most likely) be a monthly cost so if you want to save some money on the membership I suggest you act now and get the program for the one-time fee of $297 instead of paying the $47 monthly subscription cost.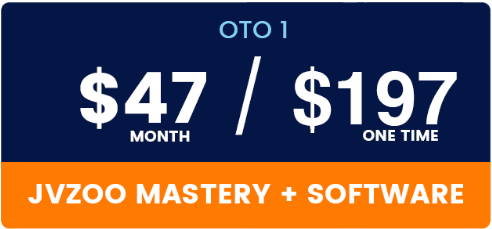 Also, keep in mind that you have a 30-day money back guarantee so use the 30 days to see how you like the program and if it is something you can see yourself doing first if it is not your cup of tea then simply get your full money back refund without any questions asked. Everything is not for everyone.
The other products (2 upsells)
Personally I am not a big fan of upsells, however, it is rare to buy ANYTHING nowadays online or offline without being offered one or a couple 🙂
When you buy a meal at McDonald's you are (most likely) directly after having placed your ordered presented by upsells in the form of an extra big coke or maybe some extra sauce, right? That is an upsell. When you buy a t-shirt in a store you are most likely offered a 5 pack of socks right after. That is also an upsell. They can both be beneficial and are always presented right after you buy something.
Anyways, it is always up to you if you get the ups