Today we take a look at KuCoin for you. What is KuCoin? A scam or a legit exchange for you to use? Is it an MLM (pyramid structure) business behind this or what is going on? Are there better alternatives? These are some of the questions this review will answer.
Product: KuCoin 
Website: www.kucoin.com
Owner: A team of blockchain professionals
Price: Free to join
Who is it for: People looking for a safe and modern exchange of cryptocurrency
Overall rating: 
(3 / 5) Not recommended
What is KuCoin – An overview
KuCoin is simply another cryptocurrency exchange among the many others out there. The platform was launched back in 2017 and is, therefore, one of the "new players" on the market. It is a modern platform that gives a very secure impression. It was founded by a group of blockchain enthusiasts who got a strong reputation in other successful projects in the industry, for example, GF Securities, Ant Financial, iBOX PAY, Jianbang Communication and Youling.
The primary aim of KuCoin is to be able to always provide its users with a safe and non-complicated method of converting their currencies on their (state-of-the-art) platform.
---
How does it work?
To getting started using the platform you have to first sign up, then to be able to use the platform you go through the usual verification process to prove that you are you… Just like any other exchange works (to getting started) in other words.
---
What cryptos can you exchange here?
Here is where KuCoin got its advantage over its competitors (depending on what you look for) I would say, while well-known exchanges like Coinbase for example that only deal with the most "established" Bitcoin, and a few other cryptos.
Kucoin, on the other hand, got a wide range of cryptocurrencies that you can deal with on the platform.
They are too many to list here on this review but you can easily check out yourself exactly how many different ones they deal with by going to the "Assets tab" in the top menu on KuCoins website.
Important to mention here: 
Even if a platform might be safe and secure to use you have to keep in mind that it doesn´t automatically mean that the "cryptocurrencies" being dealt with on the platform is. Please be aware of that around 95-99% of all the (around 2,000) cryptos out there are complete scams.
So please be very careful and do NOT buy any crypto that you aren´t completely sure is not a scam. How can you know if a cryptocurrency is a scam then? Well, it is not always easy to see and sometimes it is very easy to see. However, you have to know what to look out for. Click the link below to find out how to spot a cryptocurrency scam.
==> Click here to find out how to spot a cryptocurrency scam
---
The fees
KuCoin actually got pretty low fees, both when it comes to trading but also for withdrawals. There is no fee to make a deposit (surprise, surprise), and the trading fees are 0,1 percent, based on what crypto you purchase. For withdrawal it will depend on what crypto you want to withdraw, the Bitcoin withdrawal fee, for example, is 0,0005, and Ethereum is 0,01.
For the whole fee table, you can visit the KuCoin website and go through the (many) different cryptos there. They are simply too many to list in this review.
---
How is the support of KuCoin?
Something I always put a lot of weight on when it comes to the support system of a company is if they got a live chat function or not. KuCoin got this and I have to say that is impressive since there aren´t many exchanges that got that function. They normally only got the e-mail support and a phone nr to call. KuCoin got all 3, so that is a plus (at least in my book).
On the other hand, have seen many scams using a live chat function also so you shouldn´t take that as something that either strengthens or weakens any "scam or legit aspects".
---
Is KuCoin a scam – A pyramid structure?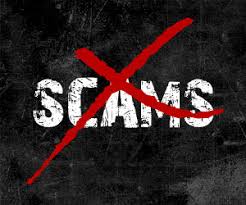 So, is KuCoin a scam? Well, I really do not think (or hope) so, however, there are some things that make my old scam alert "nerve" start to tickle a bit…In other words, there are some red flags here. I will go through the most obvious ones below:
First of all, there are no owners displayed on the website, just the words "about the great team" that got experience and have been successful in the industry with other projects… That is really not what I would call something that you can trust to a 100% is true… I have simply been in this business too long to believe such a presentation… Have seen many scams come and go that claims similar stories.
I mean they claim that "the team" have already proven itself in other businesses… But who the h""l does the team consists of is my question? Sure, you could go and look all of those other businesses up but that will still not prove anything as you do not know a single name to look for…
Then you got the whole MLM pyramid structured recruiting model that they had going, at least until they suddenly announced that it wasn´t possible for people to participate in the recruiting part of the platform anymore and make money that way. Have to say that I personally am not a big fan of MLM and pyramid schemes, so the fact that they stopped that service is only good I would say…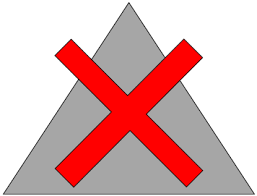 Am absolutely sure that the ones who like to participate in MLM are not that happy (to say the least) that the "function isn´t available anymore.
The reason why KuCoin stopped providing this opportunity for people is according to them that they have now reached 2 million users and that they now want to focus more on making the security better… Hmm, what do you think?
Some complaints from its users
Even though the platform is still new, it has received some complaints that can be found online. Below are some examples I managed to find:
This is from a user who left a review on the Trustpilot website
This user left this complaint on Reddit. (opens in new window)
This user left this pretty alarming comment on the forum bitcointalk.org (opens in new window)
Other online reviews and ratings
As always we look at what some of the most well-known and trusted review and rating sites have to say about the particular company we review, below are their scores:
BBB 
score: N/A
BCA
score: N/A
Trustpilot

Score:
(4 / 5) (Out of 5 reviews) click here for details (opens in new window)
Ripoff Report

Nr of complaint: N/A
The conclusion from this: Well, as you can see there isn´t that much to be found, the company is still very new so it will most likely be more reviews, ratings, and testimonials from its users in a near future, as they now claim to have 2 million users should speed up that process I am sure of.
---
Pros and cons
It is always a good idea to compare a company's good sides against their bad sides before you trust them with your money. Below I have (as always) provided you with some clear points on both sides of the spectrum.
The good
Offer a wide range of cryptocurrencies
Low trading and withdrawal fees
The platform is easy to understand
The bad
Unregulated
Does not accept either bank or credit card transactions
The owner mystery
---
Final words and verdict

Overall rating: 
(3 / 5)
Ok, I think that sums up this review pretty good for now, I can not recommend this (at least not for the moment) as there are better alternatives out there I would say, at least more established ones and also ones that got real owners displayed. For example, KuCoin has apparently called themselves for the "new Binance, but I would say that they are absolutely not on that level yet… Binance does display their owner for the record if you are interested in looking into that instead you can read my review on them by clicking here.
For now, I give the pretty average rating 3 out of 5 stars to KuCoin, this can of course change to an either higher or a lower one in the future as we always make sure to update our reviews as soon as any news comes upon the particular companies we have reviewed.
As the cryptocurrency phenomenon is VERY hot right now and will continue to be for the coming months and years ahead it is EXTRA important to be careful as whenever a new "market" shows up, so does the scammers. Scammers will ALWAYS flock to new trends and take advantage of it in any way they can, so please keep that in mind.
==> Click here IF you want to read about a similar but (in my opinion) safer option <==
I hope you found this "scam" review on KuCoin to be helpful and now you should have a better understanding of what it is and if it is something for you or not. If you have used their service please share your experience in the comment section below as it can help others. Also, if you got any other question about this review I will be more than happy to answer them below!
I wish you success!
John
Founder of: $tart Make $top Waste